Real Estate Product Reviews on ActiveRain
Here's where you'll find a community willing to share their experiences with everything from computers to coaches and from contact management software to virtual assistants. If there's a real estate-related product or service, we'll have reviews for it.
Consider this patch of ActiveRain real estate your water cooler. Gather around it and talk to you colleagues – get and offer advice. We hope this will be a forum for both teaching others about what you know and for learning from the rest of the ActiveRain community.
What products or services work for you? Don't be shy -- we'd love to hear all about them and spread the word to help all ActiveRainers move on to the next level in their businesses.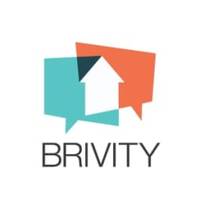 Product Reviews for
Brivity
Brivity Overview
(
Brivity is a real estate tool which allows you to manage and market your listings, while continuously communicating with your clients. Manage your listings using our service and we will automatically assign you action and marketing plan templates and give you a daily to-do list based off your action plans. Cut through the clutter and market your listings in our visually-pleasing interface, proven to attract buyers to your listing. When signing with you, a seller is guaranteed a seller log-in through Brivity, and also receive email updates on completed tasks and buyer feedback. Brivity allows you to communicate with sellers every time, all the time.
Subscribe
Submit a Review
Brivity Reviews

Scottsdale, AZ
Real Estate Agent
Submitted on 08/20/2017
If Brivity Leads is anything to go by, Brivity deserves five stars. Other reviewers are very impres...
more
This review has not yet been rated
Rome, GA
Real Estate Agent
Submitted on 07/13/2015
I am a fan of Brivity and love using it. My sellers really appreciate getting to see everything tha...
more
100.00 % thought this review was helpful

Mobile, AL
Real Estate Agent
Submitted on 12/25/2014
Brivity is an amazing organizational tool for a team or individual agent. It helps organize everythi...
more
100.00 % thought this review was helpful

Bellingham, WA
Real Estate Agent
Submitted on 06/12/2013
Brivity is the ultimate organization tool for a team or agent. Not only does it help us properly se...
more
100.00 % thought this review was helpful