Real Estate Product Reviews on ActiveRain
Here's where you'll find a community willing to share their experiences with everything from computers to coaches and from contact management software to virtual assistants. If there's a real estate-related product or service, we'll have reviews for it.
Consider this patch of ActiveRain real estate your water cooler. Gather around it and talk to you colleagues – get and offer advice. We hope this will be a forum for both teaching others about what you know and for learning from the rest of the ActiveRain community.
What products or services work for you? Don't be shy -- we'd love to hear all about them and spread the word to help all ActiveRainers move on to the next level in their businesses.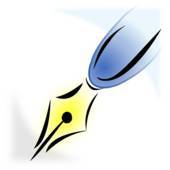 Product Reviews for
SkySignature
SkySignature Overview
(
SkySignature is an online Digital Signature application. Free for personal use. Fast, Easy and straight forward. Very flexible and intuitive. It is fully loaded with many helpful features and PDF editing tools such as "type anywhere" capability available exclusively only on SkySignature.com. More features such as Sign-Here tags that can be dragged and dropped onto the document. Allows to create a new PDF document out of the individual pages from existing PDF Documents. SkySignature uses a custom, unique advanced encryption algorithm to ensure security.
Subscribe
Submit a Review
SkySignature Reviews

Scottsdale, AZ
Real Estate Agent
Submitted on 03/17/2018
If you go the website you will find that this product is no more. Another alternative is DocuSign: ...
more
This review has not yet been rated

Panama City, FL
Education & Training
Submitted on 08/05/2015
This is a good company to use for Digital Signatures. They say:We offer a simple and easy way to ut...
more
100.00 % thought this review was helpful
Camden, DE
Real Estate Agent
Submitted on 07/31/2015
It's the only digital signature software that I could find that allows me to use it for free... work...
more
100.00 % thought this review was helpful