Real Estate Product Reviews on ActiveRain
Here's where you'll find a community willing to share their experiences with everything from computers to coaches and from contact management software to virtual assistants. If there's a real estate-related product or service, we'll have reviews for it.
Consider this patch of ActiveRain real estate your water cooler. Gather around it and talk to you colleagues – get and offer advice. We hope this will be a forum for both teaching others about what you know and for learning from the rest of the ActiveRain community.
What products or services work for you? Don't be shy -- we'd love to hear all about them and spread the word to help all ActiveRainers move on to the next level in their businesses.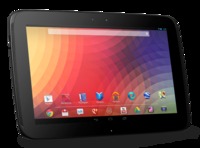 Product Reviews for
Nexus 10
Nexus 10 Overview
(
Nexus 10 is the newest tablet from Google. With the world's highest resolution tablet display, all new multi-user support, immersive HD content and the best Google apps – Nexus 10 has something for everyone.

With a dazzling 2560-by-1600 (300ppi) display and ultra-powerful graphics processor, Nexus 10 places you right inside the action with picture-perfect performance. Over 4-million pixels in your hands means that text is sharper, HD movies are more vivid and photos come to life in stunning detail.

Thin, light and powerful. Nexus 10 packs powerful components inside a surprisingly lean, soft-to-the-touch frame – measuring an incredibly thin 8.9 mm and weighing just 603 grams, it's the perfect couch or coffee table companion.
Subscribe
Submit a Review
Nexus 10 Reviews

Scottsdale, AZ
Real Estate Agent
Submitted on 11/25/2017
"Everything you love about Google, baked right in Nexus comes with the best Google apps pre-install...
more
This review has not yet been rated
Saint Charles, IL
Real Estate Agent
Submitted on 09/23/2013
I should start out by saying, I am an Apple user. However, the price point on the Nexus products ca...
more
This review has not yet been rated

Memphis, TN
Education & Training
Submitted on 08/08/2013
Google's got it's hands on just about everything these days with the exception of a pet sitting busi...
more
This review has not yet been rated

Kirkland, WA
Services for Real Estate Pros
Submitted on 12/27/2012
As a life long Apple fan boy, I gotta say the transition to Android was easier than people have lead...
more
100.00 % thought this review was helpful