Hart Real Estate Solutions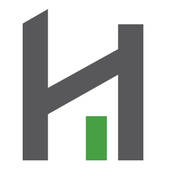 RRE-BRO-LIC-24638
Real Estate Agent
Hart Real Estate Solutions
Broker/Owner
Bozeman, MT

—

Hart Real Estate Solutions
We are residential and commercial real estate experts, helping you buy or sell your home or investment property in Bozeman, Belgrade, Big Sky, Manhattan, Three Forks, Cardwell or Livingston, Montana.
Get to know Hart Real Estate Solutions
When we first entered the real estate industry, we simply focused on relationships and exceptional service.  As our client base has grown, we recognize that a team can better deliver that service so we can put every client first.  Therefore, when you hire Hart Real Estate Solutions, you are hiring a team – a team focused on finding a solution for your real estate needs.  We know that people buy property for a purpose—a purpose leading towards greater life goals.  As our name suggests, our objective is to better understand your needs, and position our team to meet those needs with great competency and care.
Through communication, patience, trust and hard work, we believe almost any goal, whether function, familial or financial, can be attained with the right real estate team at your side.
Whether your needs involve land, commercial properties, residential properties or something in between, we recognize real estate may be someone's livelihood as well as someone's lifestyle.  We want to distill the "big dream" down into bona fide steps to get you past any forks in the road and onto your destination.
Hart Real Estate Solutions services clients looking to buy, sell or invest in residential and commercial properties in Bozeman, Belgrade, Big Sky, Manhattan, Three Forks, Cardwell and Livingston, Montana. Let us find you your real estate solution!  Call us today.
Hart Real Estate Solutions's Blog Posts
Local News and Events
–

almost 4 years ago
Local News and Events
–

almost 5 years ago
Home Selling
–

almost 5 years ago
Just for Fun
–

almost 5 years ago
Testimonials for Hart Real Estate Solutions
Danielle and Harlan Vitoff

12/19/2016

"Tim Hart and the entire team at Hart Real Estate Solutions were wonderful to work with for our recent home purchase. My husband and I had been looking forward to moving back to Bozeman ever since we left, but knew that it was a challenging real estate market, made more challenging by the fact that we were located out of state. Tim and the team at Hart Real Estate supported us the entire way, providing us with probably a dozen video walkthroughs of properties and local market intel. Tim even coordinated an offer for us while out on vacation. And when an offer wasn't accepted, because we weren't the high bid, Tim was on the phone with us late at night to talk us through other options. We were under a tight timeline to find a home, with our house in Colorado already sold and being six months pregnant. Tim and his team were successfully able to work through our challenges and some unusual issues with the sellers of the home we ended up purchasing to make sure that we were able to find a home in time to welcome our first child in Montana. We would recommend Tim and his team to anyone purchasing or selling a home in the Bozeman market."

"I have nothing but praise for Hart Real Estate Solutions.

Gave Tim specifics of what I wanted and he showed me exactly the type of home I was looking for and the price range-Tim explained to me with the market in Bozeman would have to pay more to get what I wanted. Went in on a Wednesday and signed a buy/sell on Friday. Everyone at Hart's were upfront and honest during all the aspects of buying a house.

Tim and his staff made sure all my questions during the process were answered quickly. Everyone at Hart's were welcoming and friendly. Never felt as if was being rushed. After signing the final papers, I had to call Tim/staff with numerous questions were more than willing to answer or get answers for me.

If I sell or buy another home in Bozeman I will certainly go to Hart Real Estate Solutions"



As a first time homebuyer I had a lot of questions. Tim was extremely helpful and knowledgeable. He never once pushed the idea that I should hire him. Tim took the time to answer all my questions and walk me through the whole process about buying a home. If Tim was willing to work that hard without me even hiring just imagine what he was capable of doing when I did.

I was not disappointed. He sent me updates on houses in my price range almost daily. That's where I found my house. Answered my questions promptly, carefully read and explained all the paperwork. He provided competent people for the house inspection and even sent me a checklist of things to do to finish the sale. All of this plus a very nice, enthusiastic and thoughtful attitude.

For a first time buyer or even an experienced buyer I strongly recommend Tim.

Tyson Webb and Amanda Smith

08/28/2015

As first time home buyers, Tyson and I had much to learn. We knew we wanted to buy but were quite unaware of all that can happen in this grand endeavor. We decided to start researching on our own but were in need of guidance. That's when Tyson's dad, Barry, gave Tim a call all the way from Boston, Massachusetts. Barry is a caring man who always looks out for his son and pursued Tim without our knowledge. Tim took the time to talk to Barry on the phone and after many questions were answered and laughs exchanged, Barry decided that Tyson and I needed to meet with Tim. From day one, Tim made us feel comfortable asking questions and devoted much of his time to educate us on the entire real estate process. We never felt any pressure from Tim while looking at properties. He gave us the facts without offering his opinion unless we asked for it. He is a very intuitive person and knows when his clients like or dislike something. Tim's experience, patience and kindness helped us finally find the house that we instantly fell in love with. We began the process of buying this house and Tim gracefully walked us through every step and every hiccup along the way. Because Tim has developed a reputation in the community as not only a Realtor but as a quality individual, he was able to put us in touch with all of the right people to help with everything from lending to the inspection. So many times he went out of his way to answer our questions and be a true friend while listening to our concerns. He also took time on his weekend to show the house to my visiting family. He was always easy to reach and he always made our best interest his priority. He became a trusted friend and a guide into this world of house ownership. I know that we would not have our dream home if it were not for Tim's diligence, attention to detail and his compassion for clients. I would recommend Tim Hart and his services to anyone looking to have a great experience in buying a home.

Barbara Jacobi

08/23/2015

I recommend Tim highly. We found him online. He listened to what we wanted. He spent hours taking us to various homes within our price range during times which were convenient to us. He was always available including evenings and weekends. We looked at well over 20 homes. He answered all questions promptly and responded to requests within a reasonable time. It is a very hot market in Bozeman and he supplied us with new listings as they came up and sent us information on the properies so that we could quickly determine if they were of interest to us. I would use him again and recommend him without reservation.

Aspen Hougen and Nick Burgard

07/02/2015

We were so thrilled with the service, concern, and expertise that Tim Hart showed us as our Realtor. The process of finding our first home was an involved and often emotional one for us, and Tim really went beyond the call of duty in walking us through every step of the process. Throughout our dealings Tim was always easily available and involved with our decision process. We always felt like Tim was always in our corner and truly wanted to find the best home for us; we could always ask as many questions as we wanted and were never pressured into anything we didn't want. Tim has a wonderful wealth of knowledge not only about the neighborhoods and construction companies of the area, but about the entire process of homebuying. Tim was also understanding of our fluctuating schedules and always did his best to accommodate us. At one point we had to put our home search on hold for a month and Tim was perfectly understanding; he kept in touch with us but never pressured us or made us feel that we were wasting his time. Furthermore, our two-year-old son was often with us when we were looking at homes, and Tim was as genuinely kind and attentive to him as he was to us. We always felt like we were valued as individuals and as a family, not just as a means to a bottom line.

We would absolutely recommend Tim Hart to anyone looking to buy or sell a home. He is a kind, thoughtful, thorough, and knowledgeable professional and his integrity and personal attention made this process really memorable and painless for us!

Andy and Mary Harris

07/01/2015

"In a business usually populated by pretenders and part-timers, Tim Hart is a professionals' professional.

With intimate knowledge of both residential and commercial markets, Tim's strategic differentiator is service. From taking the time to understand our needs (location for schools, type of neighborhood, architectural style), through the negotiation of price and finally the details of the close, Tim not only advised us, but led the process--and always with patience and understanding.

Best of all, as clients moving from out of state, Tim helped us ensure a smooth transition, with advice on everything from how to handle city utilities, where to find yard services and a local contractor, and even recommendations for restaurants. We endorse Tim without hesitation, and will use him again for our future Gallatin Valley real estate transactions!"

Duane and Gillian Erlandson

06/17/2015

My husband and I recently sold our house through Tim and Lori Hart. From start to finish, this couple was super to deal with. They were always quick to answer our questions, and very friendly in the process. Tim and Lori were very reliable in all their undertakings with us; they were where they said they would be and always on time. I was impressed with the fact that they went through all the paperwork in detail, making sure that we understood what was happening. Lori was quite something to observe as she went about photographing our house for the websites. No detail escaped her eagle eye. Both Lori and Tim have a firm grasp of the local real estate scene and used their knowledge to gain us a quick sale.

We felt like part of the Hart's family as we went through this process. We were made to feel valuable and our comments and concerns were taken seriously and always responded to.If you want to buy or sell a home, I truly do recommend Lori and Tim Hart. You need an experience that is as low stress as possible, and they make that work.

I am an experienced buyer and seller of homes, as well as a person with high expectations - so don't take this lightly: Tim and Lori Hart truly floored me.

They did a phenomenal job in selling my downtown Bozeman home. Here's why: first, Lori created a very professional market analysis so we could price it just right. Note: it was much different than the others I had done prior. Then, Lori went on to do a pre-home inspection and put together a punch list of what needed to be done to avoid issues during showings or due diligence. But she didn't stop there; she went on to play general contractor, getting the right people lined up and scheduled to do the minor repairs.

Meanwhile, Tim was doing his in-person and online marketing magic, so when the house went on the market, it sold within hours, and for over asking price!! I am telling everyone that when you hire the Tim Hart Team, you are getting not just "a realtor" but a PACKAGE DEAL, comprised of people that know how to get it done with professionalism, integrity, and speed. Two thumbs up, five stars, and a standing ovation for the Harts!! BRAVO!!!!!!!

I have thirty years of investing in commercial and residential property. Throughout this period I have encountered most personality types, the full array of sales pitches and differing professional styles.

I can say that I have been thoroughly impressed with the service Tim has offered over the twelve months. Tim's attributes are reflected in his professional approach, this coupled with sound market knowledge of the broader Bozeman area delivers an outstanding experience.

Tim was willing to facilitate my unique requests as a foreign buyer into the US property market. On my initial visit to Bozeman Tim dedicated long hours and many miles in familiarizing me to the local market. Tim offered sound advice, with a high level of integrity and honesty to the point that I was able to purchase a property 'site-unseen'. My purchase was supported through Tim's network professional service providers.

My purchase was not without challenges, but I have to acknowledge Tim's tenacity and focus on achieving results. If can sum this up, when you engage Tim Hart, you synergize as a team to successfully pursue a goal.
Introducing a fresh new look for your Profile.
Click the 'Edit Profile' button below to enter 'Edit Mode' and continue the tour.