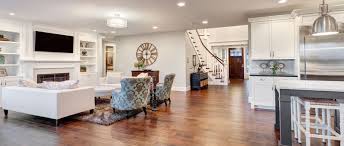 Get to Know Audrelyn Rojas
 In today's world people are treated more like a dollar amount rather then a person.With over 10 years in sales I understand the importance of establishing a relationship with clients that is based on integrity and respect . My duty is to earn the clients trust and blow them away by being a servant and backing up my words with actions. I am  Ignite certified, enabling me to help both the buying and selling clients to the fullest capacity. Veterans have worked and sacrificed so much so  I have also been  registered as preferred Realtor with the Veterans Land Board to give back to them in a small way.
Certifications
There is nothing like working with a person who has been renting or living with parents and being able to hand them the keys to their own home. I get great joy from knowing that I have been a central part in the process of helping them to make one of the biggest decisions in their life. From the very first phone call asking "what do I need to do in order to buy a home?" to outgrowing that home and moving to something more suited for their new needs, I am there to serve. In exchange for the keys to my clients new home I hope to have entered into the door of being their friend and life long Realtor.
"Audrelyn has been extremly helpful during this whole process, and very patient with me. She has showed us serveral properties and helped us find the house we were looking for. She also made us feel very comfortable during this whole process.

Kudos to Audrelyn!!!" Carlisle- Fort Worth, TX
Awards
Ignite Certification, Cartus Relocation, USAA, Preferred Realtor with Veterans Land Board
Kay Derrek
09/01/2013
I was thinking of u the other day when sharing about how God sent you up to our house and u met Kip & asked him to let u walk thru the house! You were s God send and Gods timing is always perfect
Wendy
11/06/2012
Audrelyn is very sweet and really willing to work with your schedule, she will call you for updates and really takes time to explain and listen to your wishes, she will go the extra mile and i would highly recommend her to anyone
S. Carlisle
10/14/2012
She is a great realitor. She was very helpful and informative. As we are first time-buyers, we learned alot working with her. She made sure to find us an affordable and nice home. Kept us up to date on anything we needed to know. And she was patient with us. She is very nice and friendly. We highly recomend her
K. Hendrix
10/02/2011
Audrelyn is a highly professional agent. She was very knowledgeable about the current housing market and helped guide us in finding a place we can call home. I would highly recommend her to anyone who is buying or selling real estate
format_quote
"Audrelyn is not only the best real estate agent because of her knowledge of real estate but also because of her willingness to to be there when needed any day of the week.." K.H