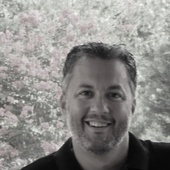 Real Estate Broker/Owner
Scott Hoyt
Cary, NC

—

Founding Partner, ChangingStreets.com
Making Clients happy in Cary, Raleigh, Durham, Kalamazoo
Detroit, Birmingham, Rochester and
Flint , MI
---
I love working in West Cary! Working with buyers and sellers in this environment is tough, but a piece of cake compared to the midwest, ChangingStreets.com makes real estate fun, again.
Get to know Scott Hoyt
I love working on Real Estate in West Cary, NC area. My travels take me all over the country but my assistant and I excell in West Cary, it is where we know the most about the market and test our new solutions. It is usually the first market to test our new products. I love working with buyers and have a great set of skills to help them find their new home, new build or previously owned I can help them find what they are looking for in West Cary! And have a blast doing it!
As the very proud Founder and President of ChangingStreets.com I take my job of making the consumer (home buyers and sellers) experience smarter, easier, saner every day. I love working with home owners, want to be home owners and banks everyday, it makes my night job of running and advising our 5 locations easier! Last year we expanded a great deal, and we are making friends and happy clients all over, we look forward to an exciting year this year spreading smart, easy, sane real estate!
We are very proud to have been voted "Best Real Estate Company" and "Favorite Green Company" by the readers of the Flint Journal in our first market, Flint Michigan were we currently service over 500 clients a year.
We are putting our money and effort where everyone else just talks, we are building the real estate company of the future or at least what we think it looks like from the structure and financial models we have built. Last year I built a new model for the big company, now we are straight entrepenuer, making square pieces fit, fabricating solutions out of readily avialable resources, just working smarter.
We will open four new market between now and December 23, 2010, on a platform we think is the future of real estate, this includes space planning marketing, branding, training, multiple consumer touch points and hopefully laughing! We currently serve Southeast Michigan (Flint & Metro Detroit) Kalamazoo, Michigan, Raleigh, North Carolina and Maui, Hawaii.
I am now working on finding real estates inner peace! The perfect combination of home, financing and information that a client can count on through out the transaction.
By no fault of its own the housing industry is a huge mass of ineffiency, disfunction and in a few cases corruption. My goal has always been to create the ultimate consumer and company experience.
Create a company that delivers five star service to its clients. Create a company environment in which agents can thrive beyond all expectations.
Create a comany that efficently delivers Real Estate services seemlessly from initial client contact to ever! Create a company that brings back the old school definition of value.
Create a company that will endure. Create a company that is scalable in any business environment... or help someone else create it; we all need somebody!
Scott Hoyt's Blog Posts
ActiveRain Community
–

over 11 years ago
Certifications
Making agents more efficient & profitable than they ever thought possible. Making home buyers & sellers very happy!
A clear and consice company message, and an environment will evolve on how that message is communicated. Earning and creating trust through out all delivery platforms is crucial to operating in todays business environment...every transaction should be Smart>Easy>Sane.
Understanding Integrity and Honesty in the work environment including office, social media and blogging. Not lip service but true honesty and the power it has to make business happen in a very efficient and profitable manner. Consumers deserve a great experience while buying or selling a home, service is a given, create an experience.
An alternative to the old hire more agents to sell more theory of management. I have recruited a lot of top talent in my career, but the only way that new relationship makes sense is if the new company can make their business GROW! There are many new ways to serve clients in a unique and valuable way in relation to your competition....I enjoy finding and implementing them.
Introducing a fresh new look for your Profile.
Click the 'Edit Profile' button below to enter 'Edit Mode' and continue the tour.