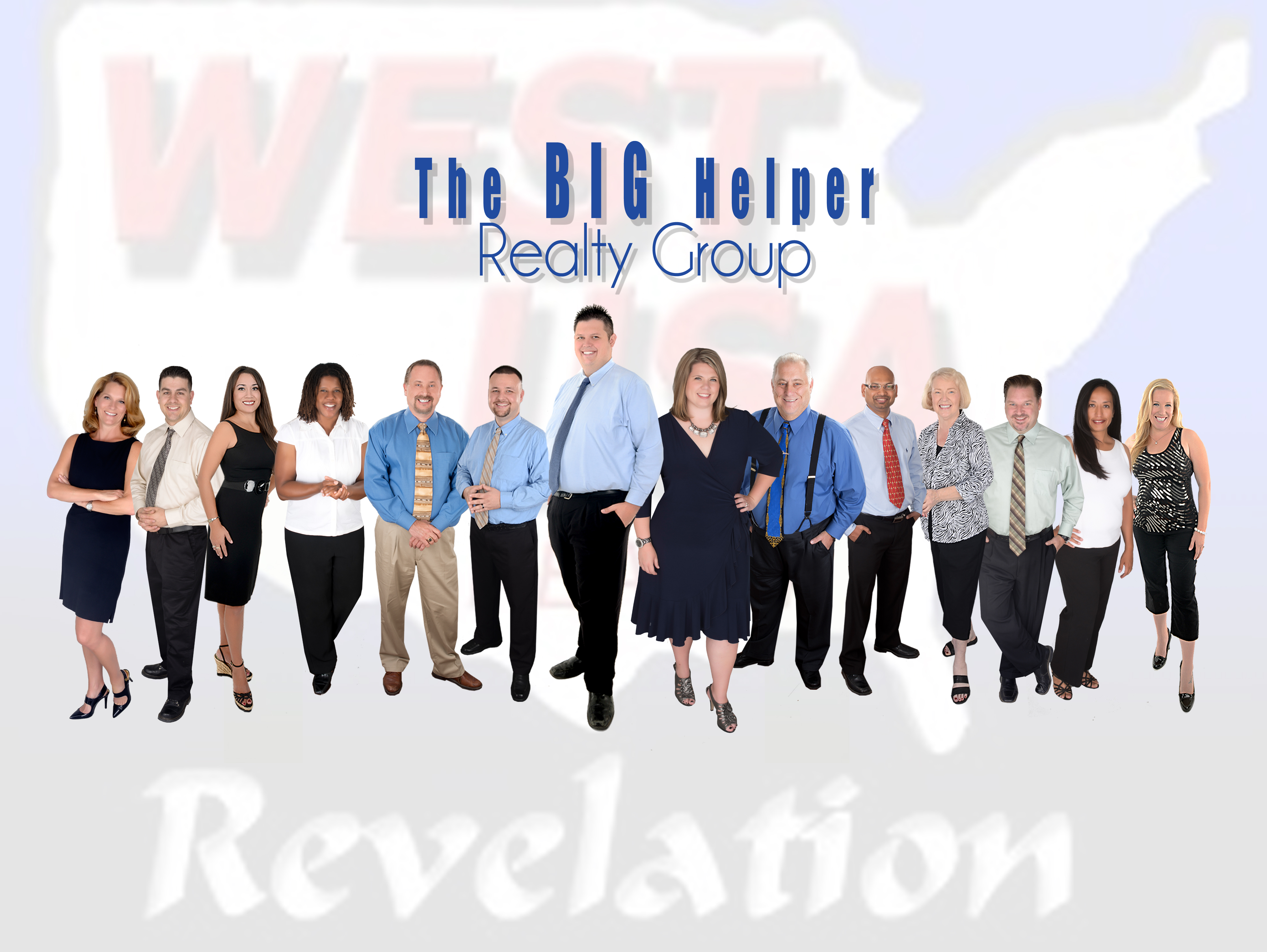 Get to Know Merrill and Kristi Jencks
We are very passionate about Real Estate.  We love helping people find their dream homes!  We are very hard working, passionate, and we are FULL TIME!  Matter of fact, we are more than full time.  You can reach us any day of the week, from 7 AM to 10 PM, by calling, texting, or emailing.   We have even been known to respond to an email at 3 AM.  We strongly believe that this market is evolving too quickly and dramatically for part time agents to be successful, or to represent the best interest of their clients.   

We are very organized, ethical, diligent, and we have very strong communication skills.  Clients tell us all the time "I wish our last agent had done such a good job keeping us in the loop on our last transaction."    As a matter of fact, We have a communication guarantee!  Feel free to ask us about it anytime!   If you are concerned about finding an agent that is trustworthy and loyal, helpful and friendly, thrifty and brave, Merrill is also an Eagle Scout.   

Also, ask us about how we can guarantee to sell your home in 39 days or its Free! 

We have a lot of experience, and have represented many different buyers and sellers in different situations, whether it being helping someone buy their first home, sell their home, buy a retirement home, get an investment property, flip a property,  short sales and foreclosures.  
Please read just a few of our five star reviews here: 
http://api.zillow.com/profile/merrilljencks/Reviews/ 

On a personal level, we live in Gilbert, Arizona.  We have been married for over nine years, and we currently have six beautiful adopted and foster children (ages 12, 9, 7, 5 and 2 two year old's), who we love with all of our hearts, and hope to be able to change the world by ending the neglect and abuse of children, one child at a time.  When and if the opportunity presents itself, we will adopt the children that are in, or will come into our care in the future. 
Awards
President's Club, Multi-Million Dollar Producer, Above and Beyond Award and 2013 West USA Realty Revelation's MVP
user4813530
10/29/2014
Merrill and Kristi are the best! Seriously, they will walk you through every step very patiently. We are first time home buyers and we had a long list of wants. Not to mention we are very indecisive. They were so patient with us and went to bat for us whenever we needed. I always felt in the loop with everything and they were very straightforward and honest. I could not recommend them any more highly. Just call them, you won't regret it!
dabubbaman
10/20/2014
Merrill kept me informed throughout the whole process even though I am an out of state client. He was on top of everything and was extremely responsive in handling and informing me of any issues. Merrill is a definite asset the the profession. Merrill was very knowledgeable of the area, and he negotiated a fair selling price. I would definitely recommend Merrill and if I should ever buy again in the Phoenix area he is my immediate contact.
Demetra AZ
09/24/2014
Merrill and Kristi were great to work with. They responded to any questions I had very quickly and professionally. They were very diligent and hard working and sold my house in a week. Merrill and Kristi are honest, ethical, and made the stress of selling a home a lot more tolerable for me and my daughter.
chasteve
07/21/2014
Merrill was referred when I was using AZpropertysearch web site. Have selected 31 houses prior to our trip to Phoenix. We only have one week there. The 1st day we met, he brought us to check 12 houses we picked and gave us good information about the neighborhood. We can eliminate certain areas right away. Later, my wife and I reviewed the houses again and I picked few more at night and dropped a note to him. He cannot make it, but he allows us to meet with his wife and found out what we like on the second day. Later, we went back to that house again and did some measurements. To us, he had provided us all kind of informations we need. Right now, we are in the process of getting the house. They are super friendly and helpful. will recomment others to try.. Just don't get the house we like.
trainstrong40
07/20/2014
I highly recommend Merrill and Kristi Jencks, we found their service to be honest and straight forward. They answered all of my questions and walked me thru the home buying process. Explained in details what the different documents were for. It was their Service Excellence skills that made it very clear that my wife and my best interests were at heart. They truly care about their clients. Would highly recommend to anyone seeking a home.
kelli4619
06/29/2014
We needed to close on our old house and the new house on the same day. Merrill helped us through the process and made sure everything was done on time. Merrill is is very responsive and still answers my texts/emails within minutes. We are recommending him to our family and friends.
Khoa Nguyen
06/27/2014
Merrill helped our new family purchase our first home in June 2014, and overall we were very happy with his levels of expertise and responsiveness in our transactions. Being new home-buyers, we naturally had a lot of questions, but Merrill was very patient and showed us many homes around the valley before we decided on our purchase. The main reason why I would highly recommend Merrill to anyone is because of his work ethics and diligence in making home-buying as easy as possible. He was extremely responsive and would answer our questions, be it through phone or email, within minutes. He is very knowledgeable in the market and explain things in the way that allowed us to make informed decisions on the properties.
pjbell3150
06/27/2014
Merrill was wonderful in helping me find the exact home I was looking for. He walked me through the process step by step and made sure I got the most for my money. I have referred friends to Merrill and they have thanked me for leading them to him. He is honest, reliable and very patient and I will not hesitate to continue to refer him to anyone looking for a home or property. Thank you Merrill for all that you have done for me.
Maricopa
04/28/2014
Merrill is a fantastic agent. Prior to Merrill, I had three agents who tried to sell my property and couldn't even drive traffic to the home. Merrill drove a lot of traffic to the home, had regular open houses, and the home sold quickly. I highly recommend him, whether you're a seller or buyer. He is also great when it comes to returning calls or text messages. He is right there when needed!
Cynthiahickock
04/21/2014
From the beginning of my search for a home, Merrill was awesome! He was the first person to contact me when I showed interest in a property and worked with me that very first day and I found the home I purchased today. He understood what I wanted, where I wanted to live, the budget I was looking for, and the community. While it was a bumpy ride, due to issues out of our control, he encouraged me and kept me updated during every step. He was truly an advocate for me and in my eyes that is what was the best thing! I would recommend him to everyone I know!
dhueygb
04/10/2014
Merrill did such an amazing job helping me prepare my home for sale than sell it. To start with my situation wasn't a normal listing. I had a tenant to evict before I could list my home and I am living in Florida never once did I have to fly to Arizona he took care of everything. He was so helpful and patient with the 3 month process evicting. He watched the home took video and pictures. He received the keys to my home on a Friday took care of all the cleaning and repair work needed to be done. The fallowing Friday he listed it that Sunday I had an offer over my listed price! We were 3 hours difference he always answered my phone calls or emails. If not never took longer than 30min to call or reply back. No matter what time of the day or day. I have never meet anyone that put you first over themselves like Merrill does. None of this is exaggerated if you are looking to sell or buy a home Merrill Jencks is for you!
Hennemann
03/31/2014
We have purchased 6 houses during our married life....and without reservation Merrill has MORE THAN EXCEEDED all of our expectations during the process of buying our home in Gilbert AZ. Merrill is genuinely a good person and down-to-earth ..... who has helped each step of the way during the process. He offered and made videos of the entire house before we made the long and costly trip from Pennsylvania to Arizona to view the house in person. He has been an outstanding resource to find reputable carpet cleaners, painters and other services we needed. He has been wonderfully helpful before, during and after the purchase. Honesty, integrity, and "working for us" is our view of Merrill. It's rare we would participate in a "review" of a person or service.....but in this case, we wanted to recognize exemplary service. Thanks Merrill.....you made this purchase easy and virtually stress free. Thank you very much.
ilovequads168
03/13/2014
From the beginning he was very knowledgeable with the area and homes we looked at. He was there to answer any questions no matter what time day or night, if he didn't have the answer he would get it and get right back to us. Overall it was the best experience we've had with compared to realtors we have used in the past. I highly recommend merrill to friends and family or anyone!
user768193
10/15/0201
Merrill and Kristi are the absolute best. I'm going to explain why I say that, but first some history of my purchase: As a buyer I had originally been representing myself due to my distrust of realtors. I felt that the majority of realtors just want to get you on a representation contract and spam you with listings but do no real work for you. I felt that no one would work harder for me, than me. During that time of self-representation, I first met and talked with the Jencks about a property where they were representing the sellers. I talked with Merrill about some of the things I wanted in a home and he gave me excellent, detailed advice. It became clear to me right away that they were decent honest people, legitimately interested in helping my family find what we need, so I asked them to help me continue my search and represent me as a buyer. I found a property listed on Zillow that looked perfect for my family. Kristi had me in the house to see it within a couple hours of my inquiry, and a couple hours later she submitted my offer that same day. Throughout the negotiation process Merrill provided strong representation of my interests. When deadlines were approaching or there we any questions or matters to resolve, I feel like he handled it as though it was his own house he was trying to buy. His own questions that needed answering. I was truly impressed. He covered everything in detail, and answered all my technical questions about the contract process in as much detail as I wanted (I wanted a lot of detail...) The entire purchase was complete from first showing to close of escrow in 1 month. *One Month*. Everyone except the Jencks said it couldn't be done. The house was vacant, the seller and I had agreed on all terms and they promptly fixed everything I requested, so why not? I wanted this quick timeframe and the Jencks pushed my lender, the seller's agent, the title company, everyone to make it happen for me. It was awesome. I sit in my new (first) home writing this review right now. I am very thankful, and in no uncertain terms you can not do better than Merrill and Kristi. You will see!
format_quote
We are your Big Helpers in Real Estate. We are committed to helping you with all of your Real Estate needs, and not doing any high pressure sales.