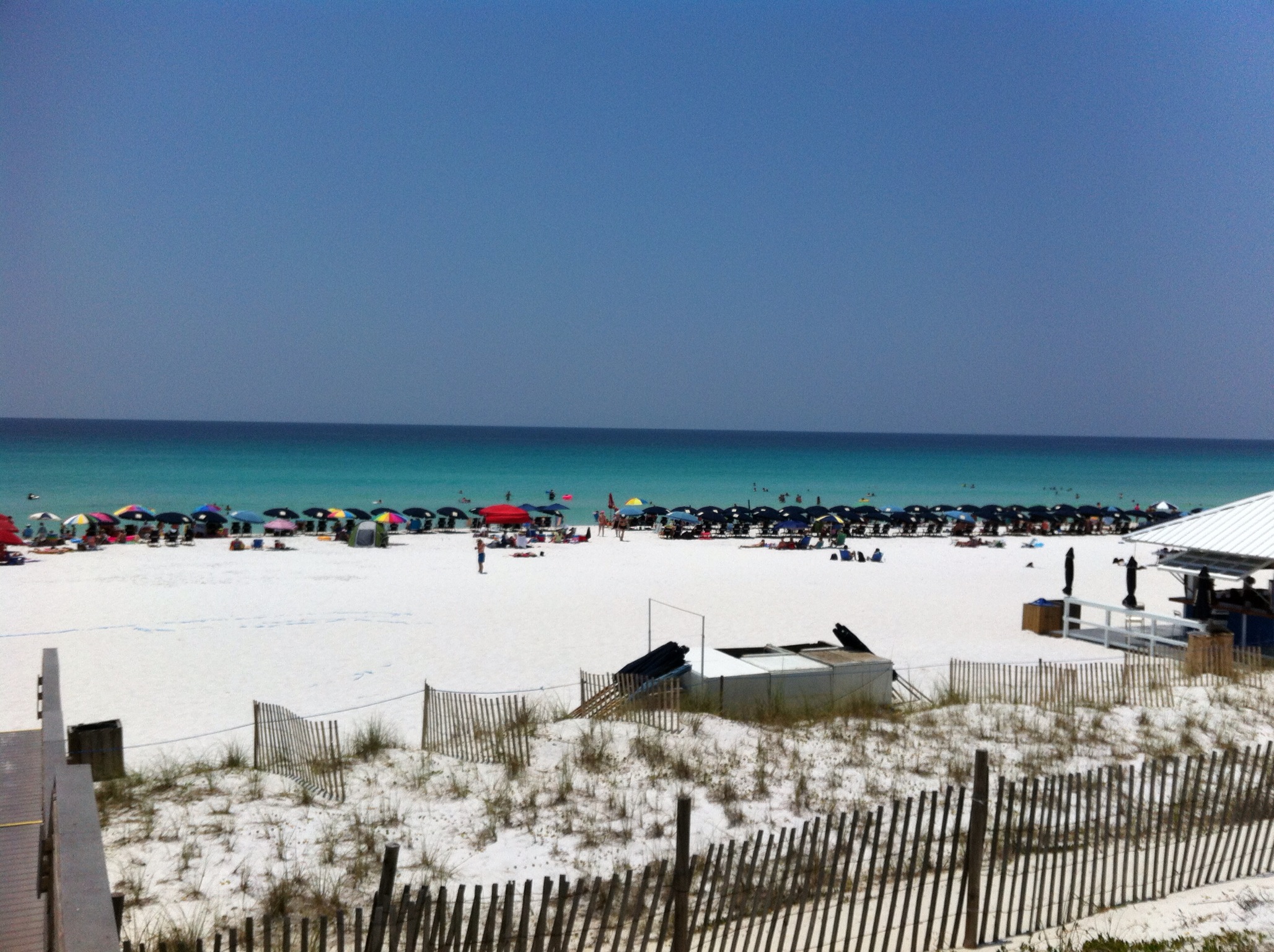 Get to Know Bonnie Hall
Being the daughter of a career military man, I grew up all over the world.  I moved formAlconbury,Englandin 1984 toGrenada,Mississippito care for my ailing grandfather and finish my last year of high school.  Most of my adult life was spent all over the Mississippi Delta.
I traveled to Destin many times over the years and in 1997 decided that Destin was where I wanted to be permanently.  2003 I began my real estate career.  In May of 2004 I ventured into opening my own company; Bonnie In Destin.  I enjoyed much success with my firm.  After 5 years of brokering my business, I thought I would better serve my customers by joining a larger company.  Today my company is BNDestin and I am proud Associate Broker of Coldwell Banker United. 
Moving from place to place as a child and as an adult has given me special insight into the stresses, concern and excitement people experience when they move to a new area.  I am honored to offer this insight whether a buyer is purchasing a second home, investment property, or deciding to live full-time in paradise.  For you as a Seller, it's a benefit in choosing me as Your Personal Realtor.
I re-married in 2011 to Steve Hall- a Yacht Broker.  What we didn't realize is that our union was also a wonderful union of our professions.  His knowledge in sharing his business with me has enabled me to even better serve my clients who own waterfront, dockage and/or marina type properties.
I am the proud mother of three sons and two step-sons.  We are very fortunate to live in a location that provides us with top notch education, just another benefit I so enjoy sharing with potential buyers of Your Home.
I am ready to be YOUR PERSONAL REALTOR
Bonnie S. Hall
Certifications
I understand the complexities of buying a permanent, second, and/or investment property and want to reassure you that I will be with you every step of the way,  handling every detail that I can.  I enjoy helping buyers and receive a great deal of satisfaction for a job well done.
When working with me, you will get a focused, full-time agent and am confident you will find my ability to be proficient and an overall rewarding experience.  I never view my   customers as a paycheck, but rather a partner in finding the right property on your timeline to fit your needs.  I am YOUR Professional Real Estate partner! Please know that I am here to assist you in any way possible. 
Awards
Coldwell Banker United Multi-Million Sales Producer
Women's Council of Realtors Emerald Coast Eagle
B Foley
09/05/2013
Bonnie is the most personable and knowledgeable Realtor I have ever work with. She is compassionate and caring. Bonnie made my home buying experience exciting.
E Littlefield
05/01/2013
I recently had the pleasure to work with Bonnie as she helped us find and purchase our Florida Home. While working long distance she discovered what we were looking for in a second home/rental property and updated options with frequent communication until I was able to get to Destin. With only 2 days to find something, she had all the listings scheduled and offered information based on her many years of experience. I have worked with many Realtors and wish they were all like Bonnie. Her communication is strong and she gives her clients 100%. I would recommend Bonnie to anyone looking for a Realtor.
S Grimaldi
03/18/2013
Bonnie is very knowledgeable in her field and possesses the confidence needed to be an exceptional Realtor, and yet has the patience and kindness to help you through one of life's highest stresses of moving.