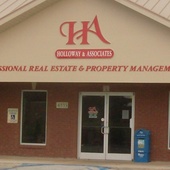 Real Estate Appraiser
Jerry Sasser
I have changed career paths recently and will be no longer be updating this blog
Get to know Jerry Sasser
Finding a good tenant will require some kind of homework on the part better to check these details so that you will not have to face any problem at a later stage.
Checking the Credit and History
The best way to ensure the safety of your property is by conducting credit and history check on your prospective tenant. In this way, you will come to know about all the details regarding his work history, financial status and personal history. The best way to do this is by asking the prospective tenant to fill out a tenant application form which requires details like full name, other names, work history, current employment, residential address, SSN number, references of past landlords and signature allowing you to conduct a credit and history check.
There are so many companies which specialize in conducting these types of checks. By paying a nominal fee you can make use of such services to get the details. They will be able to provide you the details you are looking for. You can also contact the major credit bureaus which can help with the details. By performing such checks you will also be able to find out if the prospective tenant has any criminal charges or has ever been evicted etc.
Cross checking with references is also a good idea to get the personal details of the protective. You can speak to the previous landlords and find out if the person was punctual, if he made his bill payments on time and whether he was a good tenant etc. Speaking to references is one of the best ways of finding the true nature of the prospective because the previous owners would have known him for quite some time and would be more aware of the personal and other details. So getting references to check out is always a very important part of checking the credit and history.
Finding a Good Tenant
The first indication of a good tenant is that the person will be very cooperative. He should be ready to understand and respect all the obligations laid by the owner. A good tenant is one who is capable of meeting all the obligations under lease. He should make all his payments like rent and other utility bills on time, take care of the property as his own property, and ensure that he does not disturb the neighbors in any way. If there is any requirement like some minor or major repairs on the property, he has to communicate the need to the landlord before taking any action. All the rules and regulations mentioned in the agreement will be followed properly. A good tenant will not move in or out too many people without the knowledge of the homeowner. And if he requires any alterations, he has to get the permission of the owner before proceeding further.
How to Identify Bad Tenants
Nobody wishes to rent a property or entertain a bad tenant. A bad tenant is exactly opposite of a good tenant. He may not have any regard to the obligations of the landlord or may try to argue for each and every point mentioned in the agreement. A bad tenant will not make his rent payments and other bills on time. He may not be very cooperative in any way and may also not take care of the property as required. Sometimes, he may also use the property for various other purposes without the knowledge of the owner. You may come to know at a much later stage that the references given were fake. He could bring in other people as well and take money from them, disturb the neighbors etc. Overall, he may turn into a great nuisance for the homeowner and may not be ready to vacate the property.
Handling Negotiation
Every landlord wants to have good tenants because it is one of the ways to make steady flow of money. At the same time, every tenant will also be looking for good homeowners who are very supportive and caring. When the requirement is on both the sides, the negotiation will be easier and smoother to handle provided that the prospective tenants have good credit and history. As a landlord, you can listen to the requests put forward by the tenant and study them carefully before considering them. The only possible request a tenant will make is reduction in rent. This can be done if he extends his lease period for a longer time, is punctual on all payments and complies with all other obligations in the best possible way. You must also remember that good tenants are often hard to find.
Good and Bad Tenants
Usually, there are less chances of a good tenant becoming a bad tenant unless he is influenced by bad elements of the society or has fallen prey to unavoidable circumstances. As long as a person has a good and regular job, he may not have any problem in paying his rents and other bills or taking care of the property. Most often youngsters are more prone to being influenced by others. They may fall in bad company which could cause them to turn into a bad tenant. There are other circumstances also like losing the job, accidents etc which could make the tenant incapable of meeting the obligations. In such cases, they may not pay the rent on time, may drive you crazy with different kinds of demands, could disturb the neighbors and cause damages to your property.
Dealing with Bad Tenants
As already mentioned, not all bad tenants have a bad history or credit. So before you proceed you could open a line of communication to find out the details. Sometimes, this could open up new solutions to solve the bad tenant crisis. However, the landlord has the right to expel the tenant if the rent is not paid consistently for a long time, causes damage to the property, is a nuisance to the neighbors, makes use of the property for several other purposes and breaches other obligations in the agreement. In any such instance, the landlord can lodge a hearing with rental tribunal. The tenant will be asked to pay arrears if the tribunal grants you possession.
Tenancy Application
It is strongly advised that as a first step you get any prospective tenants to complete a full application form. This needs to include: identity evidence, income and credit history, past accommodation and full employment details, references and other details, such as: any children, pets, car owner, smoker or non-smoker, the intended number of people living in the rental. The application should also specify the length and type of letting, the basic terms and the rent and deposit required. The application should also inform the tenant that credit checks and references checks will be made in accordance with the Data Protection Act.
Reference Check
Don't ever be tempted to not check the prospective tenant's credit or identity history, and do take up the references before deciding to enter into any tenancy agreement. Consider asking for a guarantor if you are not 100% sure. All these steps are much easier than having to evict a problem tenant. However 'nice' your prospective tenants seem don't be lulled into taking chances - your screening process is your insurance.
Tenancy Agreement
When you decide to let your property your new tenant will need to sign a Tenancy or Letting Agreement. This can be drawn up by anyone (and some landlords prefer to have it checked over by a solicitor) - the signing should be witnessed by an independent witness. This should be accompanied by a full inventory and statement of condition of the rental property. If you are arranging a let for more than three years you will legally need to get a Lease by Deed arranged by a solicitor.
What makes a Top Tenant?
makes rental payments on time complies with the conditions of the tenancy agreement or lease causes no damage to the property keeps the property clean and tidy - rubbish is properly disposed of and any garden area is maintained, such as cutting the grass noise levels are kept to a minimum notifies the landlord about any repairs, before any further damage occurs allows any necessary access for servicing or maintenance gives plenty of advance notice when vacating the property


Article Source: http://EzineArticles.com/527772
Introducing a fresh new look for your Profile.
Click the 'Edit Profile' button below to enter 'Edit Mode' and continue the tour.