Casas De Maryland Asesores Inmobiliarios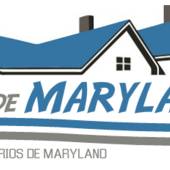 Managing Real Estate Broker
Casas De Maryland Asesores Inmobiliarios
¿En Qué Podemos Servirle?
Wheaton, MD

—

Herboso & Associates LLC- Broker 240.426.5754
Asesoramiento y Educación en Bienes Raices
Maryland, DC o Virginia
Gaithersburg , MD 20878
---
Asesoramiento y Educación en Bienes Raices para Maryland, DC o Virginia
Get to know Casas De Maryland Asesores Inmobiliarios
Como comprador o vendedor de casa, lo primero que conviene tener claro, antes de echarse al proceso es de escojer una compañia profesional que le puede ayudar.
Herboso & Associates estan licensiados en el estado de Maryland, DC y Virginia.
Nuestros pasos para comprar son los siguientes:
Adquisición tradicional. Es la forma clásica de comprar una vivienda. Ud encuentra su proxima casa utilizando los servicios de un agente profesional de bienes raices. No se puede olvidar que un profesional con mucha experiencia sera mucho mejor para que obtenga el mejor precio posible.
Municipios Confiscados. Foreclosures y Pre-foreclosures. Estas casas son bien comunes en nuestra area. Herboso & Associates le pueden ayudar a que se adquieran a precios increíblemente bajos, aunque hay que invertir algunas veces bastante dinero en su rehabilitación.
Subasta pública. Una vez superado el monopolio de los subasteros profesionales (que aún no ha desaparecido del todo), Herboso & Associates pueden ayudarle en la compra de una casa mediante subasta pública. Periódicamente aparecen publicadas en la prensa las listas de las viviendas que se subastan. Nosotros sabemos de estas casas mucho mas antes. Esta informacion le puede ayudar a hacer una decision correcta al mejor precio.
Internet. Los adictos al Internet ya pueden visualizar desde la computadora en su propio hogar las listas de casa que le podemos mandar automaticamente. Ponerlo en control de buscar su propia casa es nuestro deseo. Una vez que sus deseos de su proxima casa han sido puestos en nuestro sistema. . .  Usted recibira todas las casas que estan a la venta.
Su Lugar:
Su Precio:
Su Deseo:
Para mas informacion, contactenos directamente al (240) 388-3581
Casas De Maryland Asesores Inmobiliarios's Blog Posts
|
Home Selling
–

18 days ago
Home Buying
–

29 days ago
Home Buying
–

about 2 months ago
Home Buying
–

2 months ago
Home Buying
–

7 months ago
Home Buying
–

7 months ago
Home Buying
–

11 months ago
Home Buying
–

11 months ago
El Proceso De Encontrar Una Casa Barata
visit us here: http://www.casasdemaryland.com Casas De Maryland.com Para ayuda a comprar una casa a precio rebajado en Maryland DC o Virginia
Certifications
Si no puede hacer los pagos de su prestamo hipotecario, no deje que el banco se quede con ella tan facilmente, actualmente hay muchos programas que le pudieran ayudar a quedarse con su casa, no se de por vencido tan facilmente.
Estamos aqui para ayudarle y recuerde que nosotros NO COBRAMOS nada a nuestros clientes que venden su casa como SHORT SALE.
Desea vender?
Evalúese usted mismo:
o llame al 240-426-5754
¿Desea vender su casa y no ha 
encontrado comprador?
¿No tiene equity y desea vender?
¿Se quiere mudar pero su casa 
lo tiene atado?
¿Tiene problemas de dinero y 
quiere vender?
¿Está atrasado en los pagos?
¿Está en peligro de embargo?
¿Cansado de lidiar con 
inquilinos?
¿Ha heredado una propiedad y 
desea venderla?
¿Su casa es demasiado grande 
o demasiado pequeña?
Introducing a fresh new look for your Profile.
Click the 'Edit Profile' button below to enter 'Edit Mode' and continue the tour.