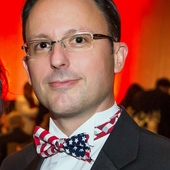 45293
Home Builder
Chad Collins
AMB, MCGP, CAPS
Durham, NC

—

Collins Design-Build, Inc.
Chad D. Collins, AMB, CGP, CAPS is an award winning licensed general contractor, new home builder, remodeler and licensed Home Inspector in the Triangle area in North Carolina.
Get to know Chad Collins
Chad D. Collins, AMB, MCGP, CAPS has been a licensed general contractor and new home builder in Durham, Chapel Hill and Hillsborough since 1997, transforming clients' dreams into elegant, fashionable, timeless homes while building a reputation for skilled craftsmanship, superior quality, and incomparable client service. Chad has focused his professional career with an emphasis in new home construction, home remodeling, additions and home inspection in Durham, Hillsborough and Chapel Hill area in North Carolina. Chad's commitment to excellence has earned him numerous top housing industry awards, including the coveted Triangle Sales and Marketing Council's MAME Building Company of the Year in 2007 and 2008.
From the outset of his career, Chad quickly impressed others with his professionalism, integrity, and astute operations and management skills. While in high school and college, Chad worked part time with home improvement retailers and building material suppliers, which opened opportunities to work for regional and national home builders throughout much of the 1990s. Chad capitalized on his experiences to acquire considerable industry knowledge and to forge strong relationships.
Chad distinguished himself by developing processes, tools, and quality-driven teams that cut annual costs, reduced project completion time and decreased attrition. As a result, Chad advanced to increasingly responsible positions. Evidence of his talent for coaching and leading teams is that some of the team members he developed continue to work with him.
Following that success, Chad played an important role in helping a national home building company establish operations and a market presence in the Triangle area. His efforts in closing just under $6,000,000 in custom homes in a single year earned Chad the "2001 Builder of the Year Award."
With Collins Design-Build, Chad understands that building a new home or remodeling your home is a creative and collaborative process. Chad strives to provide a total team effort dedicated to fulfilling clients' dreams and desires from concept to completion. His success is measured by the satisfaction of his clients.
If you are searching for a home inspection company, remodeler, general contractor or new home builder in the Durham, Hillsborough and Chapel Hill area, look no further than Chad Collins and Collins Build-Design. For information on our services, simply contact us or call us at 919-422-2818.
Chad Collins's Blog Posts
ActiveRain Community
–

over 11 years ago
ActiveRain Community
–

over 11 years ago
ActiveRain Community
–

over 11 years ago
Certifications
Everybody at the board room table may be willing to nod and agree to anything that is said. Everybody but one. And fortunately for us - or all the members of the HBA - he wanted questions answered before he let anything come to a vote. As loyal in his attendance as he was diligent in his duty to inquire, only a house closing kept him away from a board meeting. One. In two years. He is so consistently a part of our membership meetings that we may cancel if he doesn't sign up. When it came time to solicit BuildPAC contributions from Board members, we found that his pledge was made and paid before others could reach for their wallets. With everything that is going on in his life, it is nothing short of amazing that he could devote as much time and passion to the HBA as he has - but he has, so the 2007 Director of the Year is Chad Collins, Collins design-Build, Inc. Nicholas J. Tennyson, Executive Vice President HBA of Durham, Orange & Chatham Counties
I have worked with Collins Design-Build, Inc. on a professional level for many years. I have found the company to be of excellent character, inspiring the traits of honesty, integrity, and dependability. My company has been extremely satisfied with their work and performance on a professional level. I am honored to give my highest recommendation of moral character to Collins Design-Build, Inc.Scott Talbert - General Manager, Talbert Building Supply
I have worked with Chad for many years and know him personally as well as for business. Chad is an outstanding member of the community and works in many capacities serving trade organizations as well as charitable organizations. I am a REALTOR who has worked closely with Chad Collins to make home ownership a reality for many buyers. He is excellent with customer service, quality of craftsmanship and follow-up. He is a talented craftsman with good work ethics and does much of his business trough personal referrals. Lisa Ellis-Broker, GRI
Chad has proven himself to be a tireless worker in the effort to enhance and extend the influence of the HBA and the housing industry in the Triangle in general. I have had the privilege of serving with Chad as a board member of the HBA of Durham, Orange & Chatham Counties. And found him to be engaged and passionate about building, marketing and selling the new homes he builds. Chad is an ambassador for our industry.Frank Wiesner, MIRM
Chad is an intelligent, resourceful and energetic small builder. Builders and associates alike both respect and admire him. I got to witness Chad's work first hand and believe he is dedicated to pursuing the skills & knowledge that will make him a better professional.Barry Tutor, Bonded Builders Home Warranty
Chad Collins has always clearly communicated with us, scheduled work in a timely manner and never went outside our terms of payment - 30 days. We are privileged to be of service to Collins & Fisler because we appreciate quality in our work and when the builder is focused on quality and customer care as well, it makes our job so much easier.Tommy Brown, President - Comfort Master, Inc.
I have known Chad Collins for more than ten years. During this period of time I have found him to be a person of integrity, honesty and dependable. If he tells you something, you can count on it. He has always conducted his business in a very professional manner. Seldom do you work in the construction business without some degree of difficulty. It is during these times that he demonstrates his consideration for his sub-contractors and suppliers handling these situations with kindness and understanding. His knowledge of the construction process is outstanding. His homes are built with close supervision and stand out as being superior. He has been prompt on payment terms and never late as to the payment terms agreed to. His credit with our company is excellent. I do not hesitate recommending Chad Collins or his company to anyone considering building a home. I would certainly consider him for building mine. Ikie Howard - General Manager, Brock Cabinets, Inc.
I have worked with Chad for many years and find him to be an honest and competent businessman. We value Chad as our customer and as a friend.Randy Bowes - District Manager, Carolane Propane, Inc.
Chad is a competent builder with high ethical standards, providing excellent customer service.Robert Myers - Vice President, Southern Community Bank
I have been doing business with Chad Collins for over ten years. In our experiences with Chad, his jobs have been clean, organized and on schedule. It has been a pleasure doing business with his company. His character towards work is excellent. If there is ever an issue on the job, he is very professional and knowledgeable on how to address the situation.John Campomizzi - President, Imperial Electric, Inc.
I have known Chad Collins He has demonstrated excellent competency and has always paid his bills in a timely manner. I have always known him to serve his customers in a very professional manner.Johnny Deal, President- The Home Center, Inc.
I have worked with Chad on several occasions with mutual clients. Chad has not only received many awards for his expertise in building, but is a person who stands behind his product. Chad is thoughtful, conscientious and caring towards others both personally and in his work life; he is not just a great builder but a great person. Always reliable, Chad sees every project through and never lets his friends, colleagues or clients down.Lori Bruhns - Owner/Professional Organizer, Everyday Tidy
Chad is a consummate professional. His attention to detail separates him and it shows in the quality of his work.Jon Dehart - Branch Manager, Wells Fargo Home Mortgage
Testimonials for Chad Collins
"Chad used his left brain to work through the technicalities of the remodel, and used his right brain and creative vision to transform my house into a beautiful, artful home. He looked around and came up with imaginative solutions that made my home much more livable and a place I really enjoy. It was a marvel to see the transformation. I feel fortunate to be the beneficiary of Chad's vision."

The energy efficiency of the house has made it very comfortable through some very extreme weather and our energy bills have been remarkably low. I cannot believe how well we did on energy costs every month. The energy star rating of the home has really paid off. Truly, I haven't had energy costs this low in 20 years.

"We were originally hesitant about building a custom house since we had barely any knowledge about home-building. After we visited one of Chad's model homes, we decided to build a similar home. Now, whenever we recall the whole journey, we are very satisfied with our interactions with Chad. He is, in our eyes, a very professional, skillful, and conscientious builder. He is passionate about his job and is willing to patiently work with the family to create a custom home. We respect him as a home-builder and feel very lucky to have him build our dream house!"

Norvell Family

08/18/2014

"Overall, Chad Collins is an outstanding builder of custom homes. He worked closely with us as homeowners to make sure all of our needs were met in a timely fashion. In the end, we had a very high quality custom home built at a tremendous value. No builder in the area provides more home value for the dollar than Chad Collins. I would strongly recommend him to anyone who is considering building a home."

Hibbitts Family

08/18/2014

"Relocating our entire family from Connecticut to North Carolina was certainly no easy task. Chad Collins changed that for us and made a world of a difference. He built us a beautiful house with exquisite detail and charm, and we knew instantly it was "our home." It was the work of Collins Design-Build, Inc. that made our journey to North Carolina a positive and refreshing experience. When we first met Chad, we immediately fell in love with his sense of design, quality of work and craftsmanship. His knowledge and expertise in the industry is endless. We knew instantly that we were in good hands with Chad. His professionalism and commitment speaks volumes. The relationship we developed with Chad didn't end upon completion of building our home. To this day, he remains dependable and accessible. Chad continues to make us feel comfortable turning to him for advice and recommendations. It is a true testament of his personable and genuine character that he is so well-known for. We truly value Chad's expertise and opinion, and we highly recommend the services that Collins Design-Build provides.

Leinter Family

08/18/2014

"Collins Design-Build crafted an addition to our existing home in 2013. We had an overall positive experience with Chad and his various crews. When there was an unexpected situation, he competently addressed it and kept us in the loop. We felt that he incorporated our opinions to create a space that we truly enjoy. We would recommend him for anyone who is looking for an original, high quality home.
Introducing a fresh new look for your Profile.
Click the 'Edit Profile' button below to enter 'Edit Mode' and continue the tour.