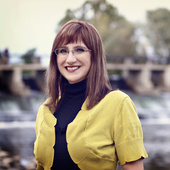 Real Estate Agent
Charlene Hammontree
Meeting the needs of Buyers and Sellers in MICH
Rockford, MI

—

616 Realty LLC
Over 30 years of experience. Specializing in Rockford, Sparta, Comstock Park, Belmont, Grand Rapids, and surrounding areas. Accredited Buyer Representative and Senior Real Estate Specialist
Get to know Charlene Hammontree
Charlene Hammontree Real Estate Consultant, ABR, SRES
I started working in real estate in 1982 in Rockford, Michigan. I had just graduated from Rockford High School, and a good friend of the family, also a Realtor at the time, suggested that I obtain my real estate license, so I did. Interest rates at the time were 18% and it was a different world back then in every aspect of this profession. I wanted to grow in this profession. I knew it then.
From there I ventured deeper into the real estate industry by way of title insurance, mortgage processing, appraisal, loan origination, and underwriting. I loved working with people, but found that I was being lead away from what I enjoyed working with the most: The Home Owners!
I have found that I love helping them understand the continently changing real estate process. I love a client that calls just to say "Hi, and oh, by the way, can you look this home up for me?" or "Do you know someone who.....?" My initial meeting with new buyers and sellers allows me to stress one very important thing: Real estate changes daily! I love teaching what I learn!
I continue my education daily in this industry to better serve my clients needs. I read, I network, I blog, I take classes specially designed for agents to become the best agents for their clients and in their profession; I talk with other professionals to share ideas of what works and what doesn't. I research the market trends as well as monitoring home sales in my communities. I interview other professionals in the industry that might have a product or service my clients might need now or in the future. But most importantly, I listen to the needs of my clients so that I can fully understand what they are wanting from me..... their real estate agent for life!
I love what I do! Having someone working for you that enjoys what they do makes your real estate experience successful and less stressful. Although the times have changed in real estate since I began my journey, I truly love what I do. I love the fact that every home sale brings uniqueness with both the home and the buyers/sellers. No two homes are alike and neither are the clients. Their needs or their situation and therefore should have their real estate process designed for them.
What does this mean to you? Whether it is a first home, downsizing the family home, relocating, or anywhere in between, I will be involved and available. I have also become very passionate about helping those in need of short sale or foreclosure help. Giving hope and direction to those who are facing econmic issues is not the "fun" part of my job, but the most rewarding. My experience and knowledge allows me to get the best price for a buyer, negotiate the best price for a seller and is a resource for those who want to know more about real estate in their neighborhood and in real estate in general. Reviewing every week what has sold or is currently on the market in their neighborhood gives me the edge on marketing for a profitable, faster home sale. For home buyers, that means looking at as many houses as possible to find the best one that meets the needs of the buyer and helping them obtain the best financing as well as negotiate the best price for their new home. My goal is having happy clients for life! Your life! Your needs!
Charlene Hammontree's Blog Posts
Certifications
I currently hold my ABR (Accredited Buyer Representative) and SRES (Senior Real Estate Specialist) Designations. I continue to take educational training classes to keep my knowledge and skills on the cutting edge.
 The Accredited Buyer Representative (ABR®) designation is the benchmark of excellence in buyer representation. This coveted designation is awarded to real estate practitioners by the Real Estate BUYERS AGENT Council (REBAC) of the NATIONAL ASSOCIATION OF REALTORS® who met the specified educational and practical experience criteria. The criteria are:  Completed the comprehensive two-day REBAC course in buyer representation Successfully passed a written examination Demonstrated a practical experience of having completed five closed real estate transactions in the field of buyer representation. Received recommendations from two of the real estate practitioners buyer clients. Be a member in good standing with the NATIONAL ASSOCIATION OF REALTORS®. Look for those real estate agents that proudly display the ABR® designation and know that they are professionals in the field of buyer representation. 
Who Are the Seniors Real Estate Specialists®?
Seniors Real Estate Specialists® areREALTORS® qualified to address the needs of home buyers and sellers age 50+. The SRES® Council awards the SRES® Designation to those members who have successfully completed its education program.
By earning the SRES® designation, your REALTOR® has demonstrated necessary knowledge and expertise to counsel clients age 50-plus through major financial and lifestyle transitions involved in relocating, refinancing, or selling the family home. Your REALTOR® has received special training, gets regular updates, and is prepared to offer the options and information needed in making life changing decisions.
My Blog disclaimer: The information shared in this blog is posted for open opinions and comments.  The articles are the property of Charlene Hammontree and JGR Real Estate. Either Charlene Hammontree or JGR Real Estate are not responsible for opinions, thoughts, ideas or comments by visitors nor any loss obtained  by the information posted here. The information on this blog is for informational purposes only and is not deemed reliable or guaranteed. It is highly recommended that a legal professional or others deemed to be knowledgeable professionals to assist you during any real estate transaction.
Testimonials for Charlene Hammontree
Charlene was a great realtor for us. She was our realtor both on the sell side and the buy side. She really listened to us and was outstanding in her research and in her honesty when talking with us. If you want a reliable person as your realtor and someone that will give you the time that you want, she is the right person. You can count on her dedication and doing what it takes to make everything run smooth. We would definitely recommend her.

I would recommend Charlene Hammontree to anyone and have done so on multiple occasions with candidates I recruit, who may be relocating to the area, or friends and family who may be looking to buy a home. Charlene is extremely knowledgeable, is very responsive, will get down in the dirt under the house to check it out and make further determinations, she'll honor various hours and days regardless of weather for site visits, and her personality will light up a room!
Charlene's patience was outstanding through our first home buying process. We ended up viewing 47 homes over 1 1/2 years with Charlene responding to our each and every request and question for our understanding. She keeps it clear and simple.
What really meant a lot to my husband and me is that when our son was contemplating moving to West MI, Charlene immediately stepped in to assist us in viewing homes on behalf of our son. Again, providing the exemplary service she always does. Charlene also provided a referral on the other side of the state when my father passed and I had to sell the home. In Charlene's extensive network she built, she also offered referrals for décor and upgrades to our new home.
Bottom line, I'm so very happy that I received the referral of Charlene and am happy to refer her to any one who needs a great realtor.

Charlene epitomizes professionalism. She is extremely knowledgeable in real estate and the market. She has a reputation for being hard working and always goes the extra mile for her clients. She is patient, kind, sincere, empathetic, and diligent. She will do everything in her power to ensure that you have the perfect home for your family and she dedicated to her clients best interest; even if her own interests are sacrifices.
If you are looking for a proven leader with the utmost integrity, the choice is obvious, Charlene Hammontree is your girl.


If you are looking for a knowledgeable, professional realtor, I highly recommend Charlene Hammontree. I have been working with her to selll my home and she is open, honest and has great suggestions on what will make your home look great and sell quickly. Call Charlene, you'll be happy you made the call!
Introducing a fresh new look for your Profile.
Click the 'Edit Profile' button below to enter 'Edit Mode' and continue the tour.