Cheryl L. Monroe-Medonich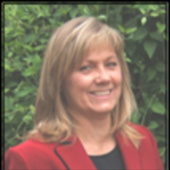 Real Estate Agent
Cheryl L. Monroe-Medonich
Sterling, VA

—

MaxValue, Reatlors®
MaxValue, Realtors is a Christ-centered Real Estate Brokerage, offering personal growth through excellence. Our success comes from serving our clients wholeheartedly with Biblical priciples.
Get to know Cheryl L. Monroe-Medonich
If you're considering buying or selling a home in the surrounding area, then I'd like to be your Realtor. As an experienced agent, I will represent you in one of your largest and most important financial decisions you may make in your life. I'm devoted to my clients and understand the huge financial commitment they make in their lives when it comes to buying and selling their home. I work hard to alleviate many of the problems which occur in home buying and selling. As my client, you will see me, not an assistant or computer automated system. I will keep you informed and up-to-date on pre-determined times which we'll decide upon when we begin to work together.
My career in the military has taught me tough negotiation skills which I use in real estate for my clients. Relocation is a difficult part of many people's life and I fully understand the stress and strain. I can help you relieve some of that so the burden is not so heavy for you to bear. I truly understand buying, selling, or renting homes, military moves (both PCS and TDY/TAD). I have experienced finding homes from the views of a military member and those of a military spouse. Military personnel or not, I am able to help you find a home even if you must do so without your spouse or significant other. I have assisted clients in preparing for and selecting specific homes to view once they were able to come into the area for a limited time period.
If you are selling your home, I'll provide you with information about the market condition, your home's estimated value, staging ideas...the list goes on. You may not know every requirement for selling a home, especially if this is your first time selling a home. This is where you will find my hard work and dedication to you shows at its best.
Well seasoned with over 20 years customer service, public affairs, negotiation skills, I continually keep up-to-date on the continuing market changes. Continued education is a big part of my life as laws and regulations are always changing. I am certified in REO, Short Sale and HUD homes. I am a certified Loss Mitigation Officer also called a HRC (Home Retention Consultant). I assist individuals who have fallen behind on their loan (mortgage) payments. I work with these individuals to preserve their home ownership by evaluating their financial situation, identifying problems and solutions, and exploring alternatives to foreclosures. Helping my clients in every aspect is essential.
As your Realtor, I can offer you a wealth of knowledge and services to assist you in all your real estate needs. My web site, www.YourHomeWeCare.com, has all the same features as large national sites, but still keeps my local, friendly, customer-oriented approach. Feel free to view as many homes as you like, save the ones that appeal to you, and ask as many questions as you need. I will be happy to work with you on finding a home.
Certifications
Janet and Kevin Hagood
Cheryl, Sorry for taking so long to get this done. We have had so many changes in our lives it's been a whirlwind of activity. Thank you so much for your help selling our house during a difficult time. As you know, we needed to sell our house as quickly as we could. Due to the condition of the real estate market at the time, we knew we would not get more than what we had paid five years prior, but did want to at least get enough to cover the mortgage balance and, hopefully, walk away with at least some money from the transaction. We spoke to one realtor who told us that our mortgage was "upside down" and that we would never be able to sell for what we needed. Upon a referral from a trusted family member, we turned to you for a second opinion. Even before we met, you had researched the sale prices for homes similar to ours in our neighborhood and in close by communities. You told us that you believed we could get the price that we required and you immediately started working towards that. With your help in setting the price we were able to sell the house almost before it went on the market in a very difficult economy. Although selling our home was a very difficult time, you made it easier on us. You never failed to return a call from us and you were always there for us when we needed you. Thank you again. Sincerely,
~ Kevin and Janet Hagood
**********************
Theresa and Marlon Brando Robinson
Cheryl, Thank you so much for being there every step of the way. You made our home buying experience very enjoyable. Your service and dedication was spectacular. We don't feel like we met a real estate agent, we feel like we gained a friend. Thank you so, so, much. You're our agent and our friend.
~ Theresa Sheffey & Marlon Brando Robinson
**********************
Geri and Eric Weidner
Cheryl was recommended to us by a family friend, and it quickly became apparent why. She was a joy to work with and went above and beyond our expectations. During the course of a very busy period, Cheryl practically became a family member and someone we could trust to look out for our best interests. We will highly recommend Cheryl to all of our friends/family.
~ Geri and Eric Weidner
********************
Susan and Clinton Turner
When Cheryl listed our home for sell, she gave us the confidence we needed in a slowing market that she could not only sell our house but she could also get the price we required.
She immediately went to work getting our house listed, putting up signs, having our house professionally photographed, and having an open house.
Her communication skills and contact with us was great and she sold our home at the price we desired in 12 days no easy task considering the continued downward spiral of the housing market!
Closing was swift and smooth and we are VERY happy campers.
The only thing that we regret is that we intend to keep our current home for the rest of our lives and we will not have another home for her to sell!
~ Susan and Clinton Turner
********************
Larry Faircloth
I have known Cheryl Monroe-Medonich, a.k.a. Cheryl M&M, for approximately one year. We met on a professional basis. Valerie (my better half) and I have had our house on the market for a long time.
The first agents we had were so-so. They took us through the drill of making improvements and changes and lowering the price ad nauseam. The open houses were few and far between, or not at all unless we asked to have them. The agents were professional but a bit on the cold side.
After about a year with this real estate team (spouses), Valerie & I decided it was time to change agents. We asked around our neighborhood and one name kept coming up in most of the conversations Cheryl M&M.
Valerie called her and they talked a bit and got to know each other. Valerie said she felt comfortable with Cheryl. A meeting was arranged and we all got together and talked and took Cheryl on the tour of our place. We all hit it off from the beginning, and shortly thereafter we had contracted Cheryl to be our selling/buying agent.
Cheryl impressed us by her energy, and enthusiasm. She was very down-to-earth, easy to work with, and never made you fell like you were asking for too much, or being a pain. What impressed me the most, was that her approach wasn't static it was very dynamic. Sure she would tell us from time to time that prices were falling and that we were out of synch with similar homes; and we would drop the price. But it didn't stop there. This drop-the-price method wasn't the only trick up Cheryl's sleeve. Cheryl never stopped working that Rubik's Cube. She was constantly trying different marketing strategies. It was, impressive and refreshing. She tried all kinds of techniques to entice potential buyers, advertised aggressively, and prepared a first class virtual-tour of our home for viewing on the internet. She made alliances with lenders so she/we could offer incentives to potential buyers.
I feel fortunate to have Cheryl as our listing agent. She has gone the extra mile many times for us. To the reader of this testimonial I can tell you two things. First, Cheryl will be the listing agent on any property I have to sell in the future. Finally, if you have a house for sale, you want Cheryl Monroe-Medonich to be your agent.
~ Larry Faircloth
********************
Barbara Bosworth
I highly recommend Cheryl M&M as your Realtor. This was a difficult situation as the home was owned by my late sister. Cheryl and my sister were friends and my sister insisted that Cheryl handle the house. While I was there, taking care of her estate, she guided us through the updating and remodeling process, recommending contractors and services.
She is very hands on and not afraid to give a hand when needed. She was very supportive and in contact with us by emails or long distance as needed. Although the property was later vacant, but furnished, she made it feel lived in and would check the property on her own, especially after bad weather. This was a wonderful experience and I recommend Cheryl's expertise and passion to any buyer or seller. (the property was in Sterling, VA)
~ Barb Bosworth (St. Louis , Missouri)
********************
The Jackson Family
One Friday evening our family decided to drive to Loudoun County Virginia to spend the weekend looking for houses. On the way there my husband mentioned that we did not have a realtor. We placed a call to a long time friend in the area and he recommended Cheryl M&M and gave us her phone number. Due to the time of day and the short notice we reluctantly gave Cheryl a call. Oh my God, she was so accommodating. We provided her with information on the type of house we were looking for and our area of interest. Within 2 hours after contacting her she met us at the hotel with several listings that met our criteria. She patiently and professionally answered our many questions but that's not all. Her patience with our 7 year old and 2 year old was remarkable. Not only were we asking questions but they demanded some attention as well and somehow Cheryl managed to satisfy the whole family. Cheryl continued working with us until we were completely satisfied without forcing us to make a rapid decision but the right decision based on our family's need. If you are seeking a knowledgeable, accommodating, patient, professional, and attentive realtor; Cheryl is right for you!
~ The Jackson's
Introducing a fresh new look for your Profile.
Click the 'Edit Profile' button below to enter 'Edit Mode' and continue the tour.