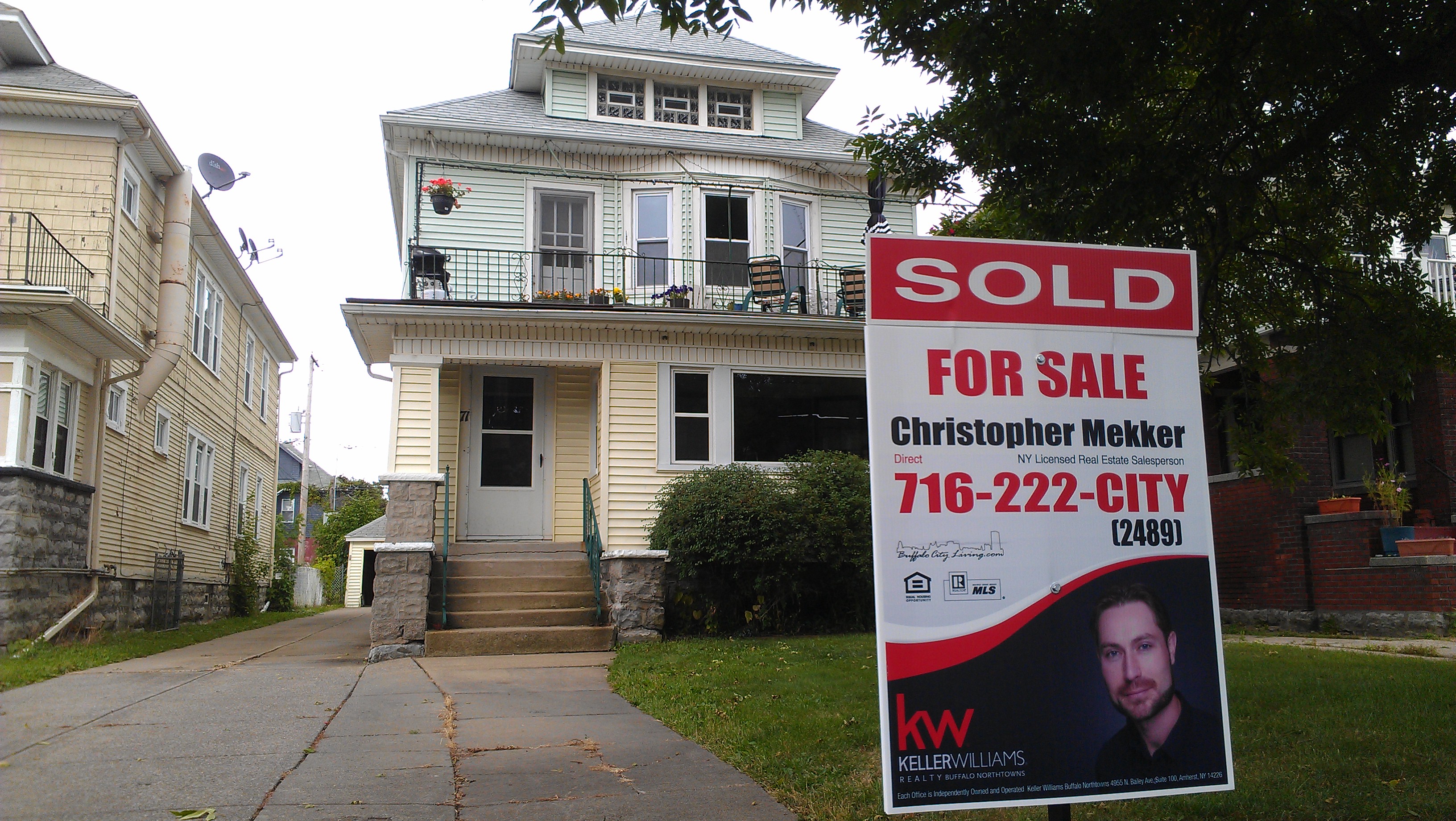 Get to Know Christopher Mekker
Are you actively buying, selling, or leasing real estate in Buffalo, Niagara Falls, or Western NY? REALTOR® Christopher Mekker is a Buffalo-born professional with a strong knowledge of Western NY real estate.
Trusted resource for answers about the process
Innovative real estate marketing specialist
Expertise in Buffalo city living and suburban lifestyles
Ability to target property searches
Strong negotiation skills
Client support through the closing and beyond
Call 716-222-2489 or "222-CITY" to schedule you free initial consultation!
Christopher Mekker of Buffalo City Living on ABC News Affiliate WKBW Channel 7 (May 23rd, 2018)
Christopher Mekker of Buffalo City Living on ABC News Affiliate WKBW Channel 7 (May 23rd, 2018)
Pedromart87
11/24/2014
As someone who was new to the home buying process, I didn't know where to start and had a bad experience with a previous agent. Chris, however, was terrific throughout the process. In terms of integrity. Responsiveness, and negotiation, he was top notch. There was absolutely no pressure to put a contract in and he was very patient in showing multiple properties and his knowledge of the market was impeccable. I could tell he was genuine in his passion of real estate knowledge and as a client, this can make a big difference in the overall experience. His market analysis also allowed us to negotiate a cheaper than expected price on the home and everything worked out well in the end. I highly recommend Chris if you're looking to buy a home in the Buffalo or surrounding areas.
Heidi Kathleen Lyon
11/11/2014
If you are looking to buy a house, then you just found the best Realtor in the area! We recently used Christopher Mekker as our realtor and he was fantastic! He took us around to look at a variety of houses, and worked with us to narrow down what we wanted until we ended up in our dream home. Actually, that's not saying enough. He found us a home we couldn't have even dreamed of! And for a steal at that! He was fantastic through the entire process and was always there when we had a question or concern. I honestly can't say enough good things for him, so let me end with this. If you are looking to buy a house and you want to enjoy the process, call Christopher Mekker.
Scott Akdogan
09/17/2014
Chris Mekker is the only property manager that I recommend to all my clients. His knowledge of Buffalo Rental Practices and Regulations is Top Notch. I use Chris to make a pre purchase inspections of all rental property. He is also a licensed general contractor with a large friendly staff. Chris is perfect fit for both local and out of town investors.
format_quote
REALTOR® and Property Manager