Quintin Cowart Broker ABR,CSR, DPP,GRI,SRES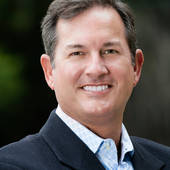 #B169219
Real Estate Broker/Owner
Quintin Cowart Broker ABR,CSR, DPP,GRI,SRES
Distinguished Sales Society / Savannah, GA
Savannah, GA

—

Cowart Realty, Inc.
5618 White Bluff Rd
Suite B
Savannah , Georgia 31405
---
Cowart Realty Company is a highly awarded full service real estate firm that is founded on the principles of Honesty, Integrity & Knowledge.
Get to know Quintin Cowart Broker ABR,CSR, DPP,GRI,SRES
Quintin is a licensed Real Estate Broker and prides himself on being active in Savannah Real Estate for over 20 years.  He is known for his abilty to listen to his clients needs. Quintin provides his clients with the services they need for a smooth transaction and achieves the price & timing they desire . He continues to hone his real estate talents by earning  professional real estate designations and through continuing education. This keeps him abreast of the ever changing advances of the real estate industry and ensures his clients receive the highest level of service whether being represented as a buyer or a seller.
Licensed Real Estate Broker 

(the highest level of professional responsibility a

ABR, Accredited Buyer's Representative,is the benchmark of excellence in buyer representation. This coveted designation is awarded by the Real Estate Buyer's Agent Council (REBAC), an affiliate of the National Association of REALTORS®, to real estate practitioners who meet the specified educational and practical experience criteria.

 

GRI, Graduate of the Realtors Institute (

 

Graduate REALTOR®Institute designees have made the commitment to provide a high level of professional services to their clients. The GRI curriculum incorporates a common body of knowledge for

 progressive real estate professionals)

CSR, Certified Seller Representative Prior to receiving their CSR designation,

designees must work a minimum number of transactions and provide documented recommendations from satisfied customers before they become eligible for their certification. Once a member of the Seller Agency Council, CSR's have access to a nationwide network of qualified agents and brokers from who to seek advice 

and share ideas. 

DPP, The Distressed Properties Professional are real Estate Professionals who have mastered the myriad of distressed properties including Short-Sales, Foreclosures, REO's and Auctioned properties. The individuals who possess this DPP designation have been trained, tested and certified as experts in this arena of real estate transactions.

SRES, By earning the SRES Designation, I have demonstrated the necessary knowledge and expertise to counsel clients age 50+ through major financial and lifestyle transitions in relocating, refinancing, or selling the family home

Member of the National Association of Realtors

 

® (Bound by the National Association of Realtors® Code of Ethics)

 

 

Member of the Georgia association of Realtors

 

®

Member of the Savannah Board of Realtors

 

®

 

 

Member of the Savannah Multiple Listing Service

 

® (Membership provides access and exposure to buyers and sellers worldwide through realtor.com, the most visited real estate 

website in the world)
Testimonials for Quintin Cowart Broker ABR,CSR, DPP,GRI,SRES
Cindi Pelletier Ashley

10/01/2015

"Whats better than buying home? Selling it...thanks Quitin Cowart for everything. Call Quintin Cowart at Cowart Realty. Mine was on the market for 4 weeks and sold, granted I was looking to just get rid of mine. It has been empty for too long and trying to rent. He has such great contacts with other realtors, mine was shown 6 times in two weeks. You shoudl call him."

Mary Albritton

09/28/2015

"Quintin helped guide us through the purchase of our firest rental property. He is very knowlledgeable about different areas of town and offered his advies when solicited. Always responsive and extremely professional. We will definitely use him again."

Quintin is the best real estate agent that we have ever met. I can't think of a better way to summarize our experience. Quintin was born in Savannah and his love and knowledge about the city, its neighborhoods, the history and geography of the area are remarkable.

That knowledge came across several times. The moment we entered into a house, Quintin would immediately recognize features or issues about the property that were evident to him because the man has tons of experience. Intrigued, I asked him how he knew so much about the properties. As it turns out, Quintin's parents were in the Savannah real estate business when he was growing up. That experience gave him the encyclopedic knowledge he possesses about the properties, region, etc., and also enabled him to understand that the fundamental ingredient in real estate is to establish a strong client-centered relationship based on mutual respect, honesty, integrity, and trust. The moment we met Quintin we knew that we were in the best hands possible.

Buying a house these days is a difficult and time consuming endeavor due to the horrendous bureaucracy created by the banks, the lenders etc. Quintin helped us navigate those hurdles and was always there to offer honest advise. Besides his personal qualities of honesty and integrity, Quintin has established a solid reputation and developed a network of service providers (contractors, electricians, plumbers, movers, ..., you name it) that will reduce significantly the burden of buying/selling a property. Go with him. You will not regret it !

Quintin helped us navigate a tricky short sale, and was very responsive and proactive the whole way through. I wouldn't hesitate to recommend him to anyone.


"Quintin Cowart had a binding contract on my home within 30 days. Quintin was very professional and gave sound advice on what needed to be done to market the home. I did what he advised. He was very professional even though I went off on him at times. He never lost his cool. If you want your home sold in a timely manner, Quintin Cowart is the man to get the job done. Just listen to his advice, he has the knowledge and experience. Thanks Quintin."

Helped me buy a home
A gentleman, and as honest as the day is long. I would recommend Quintin even to my closest friends and relatives. He is a native of Savannah and knows the city intimately. He answers calls and emails almost instantly. I am grateful to have the chance to endorse Quintin Cowart.

Pam Strickland

11/21/2014

Quinton Cowart both helped me buy a new home as well as sell my existing home. He was especially adept at photographing my house as well as marketing it. I would definitely use him again to select a new home.

Quintin made the purchase flow smoothly. It was much easier than I expected.

andrewinsavannah

11/20/2014

know dozens of Realtors in Savannah. We have used the excellent services of Quintin Cowart to buy three houses in the last two years. One of which was a time consuming foreclosure. I think that says a lot. From the search through hundreds of possibilities and the walking through of many houses, Quintin was always there for us and always seemed in a good mood. He has an amazing understanding of the housing market in Savannah. He grew up with a father who was a realtor and I think Quintin bought his own first rental house when he was 17 or 18. He knows all about which locations or neighborhoods are "rentable" and which are not. I would certainly use him to buy another home for my family or for investment property After picking out each of the three houses, Quintin was on the job and available through the price negotiation, financing, and closing process Quintin Cowart is our Realtor ongoing to buy or sell property.

Quintin made the purchase proceed smoothy. The purchase was less troublesome than I expected. He responded efficiently to my contacts. I have confidence in his skill.
Introducing a fresh new look for your Profile.
Click the 'Edit Profile' button below to enter 'Edit Mode' and continue the tour.