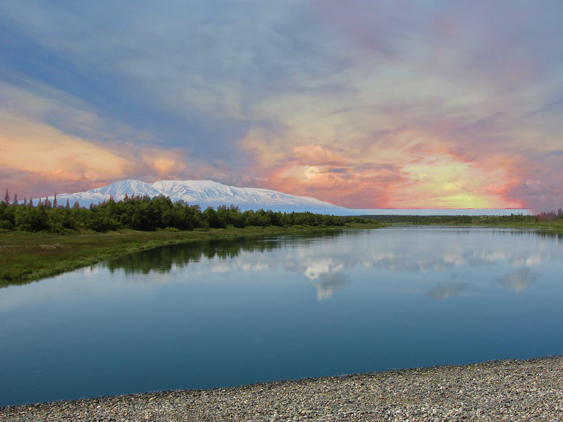 Get to Know Daniel Benton
About Realtor Dan Benton
I am a long time Alaskan Realtor® with Real Estate Brokers of Alaska in Anchorage.
Although I was born in Pennsylvania, I grew up in Kodiak. As an adult, I moved to Wasilla's Knik-Goose Bay area to attend Mat-Su College. After that, I moved to Anchorage to sell real estate. Before becoming a Realtor®, I worked as a commercial fisherman in Kodiak and Bristol Bay for crab and salmon.
I am a father of 7 children, Cynthia, Katrina, Kristiana, Ryan, Juliana, Tyler, and Marina; and grandfather of 8 children, Joshua, Kyli, Lexi, Bethany, Camden, Chase, Jayden, and Ariel. My household also has three spoiled, dogs, Kayte Perry, Mason Williams, and Bambi Benton. I consider myself to be lucky to have such a wonderful and large family. My sister and brothers also have children of their own, with many of them still residing in our hometown of Kodiak.
I am the second of three generations of Realtors® in my family. My father Lloyd Benton is a retired Realtor® and one of my children, Katrina is a Realtor®. 
I am here to help you find not just any home, but a Great Alaskan home. I have the local experience it takes to help you make the best decision in choosing the right home. Buying a home is an important life investment, and I treat it it that way for every client. Whether you are new to Alaska, or a lifelong resident, ALL needs are meet with diligence and care. 
If you are ready to buy a home or investment property, call or email me directly. I can also be contacted through my social media accounts such as Facebook, Pinterest, and Twitter. 
https://www.facebook.com/GreatAlaskanHomes
http://pinterest.com/GreatAKHomes
https://twitter.com/GreatAKHomes 
As you can see from my website and my social media accounts, I am not only 'Wild About Anchorage', but Wild About Alaska! 
Thank you for your interest in my services and I look forward to working with you!
Certifications
Blog and comments also contributed by my licensed assistant, Emma Forsberg. 
format_quote
Representing both buyers and sellers in real estate transactions for residential, multi-family, and commercial properties.