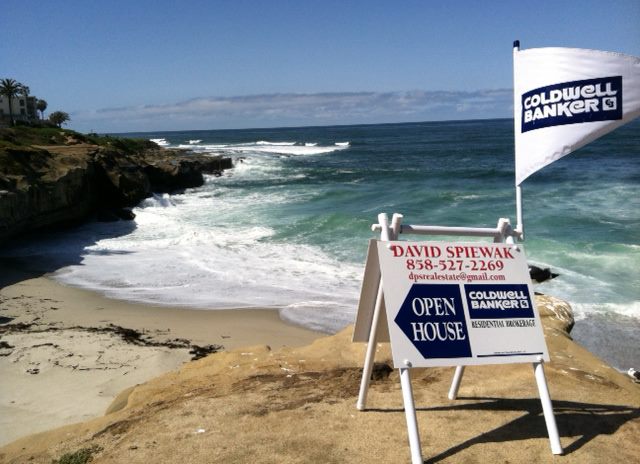 Get to Know David Spiewak
I am an East Coast, West Coaster originally from the great city of Philadelphia, living in amazing San Diego for the last 13 years.  I live in the East Village neighborhood (Petco Park area) of Downtown San Diego with my English Bulldog, Bogart.  Growing up outside of an older city like Philadelphia, makes me appreciate watching and being a part of the transformation of downtown San Diego.  This city is really expanding upwards and outwards with luxury high rises, new shops and restaurants, and new technology.  I enjoy everything this wonderful city has to offer from the coastline to the mountains and deserts.  If you or someone you know is looking for an ethical, hardworking Realtor or just have any questions about San Diego real estate please feel free to contact me! DPSrealestate@gmail.com
Jessica Miller
01/09/2018
David was a valuable resource as I walked through the process of owning my first home. The process can be stressful, so it is important to work with someone who values customer service. David was responsive and attentive to my many, many questions. Hope this review helps as you choose the professional for you!
Bridget Mercado
10/30/2017
Working with Dave to find our new home was like a dream. His honesty and constant help and advice meant so much to us through the buying process. He found us the perfect home and has us closed and moved in in no time! Even months after our purchase, Dave has been a source of guidance and a reliable friend to us. His easy going personality and extensive knowledge of the area make him the best in his field! We are so lucky and happy to have met Dave and would highly recommend him for anyone looking for a new home!
Cassandra D.
10/25/2017
I was receiving David mailers for a while and when I wanted to move into a bigger space in Downtown he was the name that came to mind. He answered all of my questions so diligently and was always available to help. He made the process of buying a bigger condo in Downtown so easy, and I will definitely be recommending him to any of my friends/family in the future.
Margaret Small
08/10/2016
David was great from start to finish! He was super patient with my very long list of questions took his time with all of them. He was the perfect mix of professional and personal made me feel at ease through the whole process. Will refer him to all my friends and look to him when I need to flip this one!
Nick Losasso
07/29/2016
You won't find a more knowledgeable or honest person when it comes to downtown San Diego real estate!! Dave helped us sell a condo in East Village. He then found a hidden gem to flip in Little Italy. Most recently he helped us lock down our dream condo in Cortez Hill. All 3 deals had unique challenges beyond our control that could have prevented a closing. Dave took over and got the deals done with little to no stress on our part. Dave is the 3rd realtor we've used in San Diego and I refuse to work with anyone else.
Michael Oliveira
07/21/2015
Just look at the reviews. Dave is an honest, reliable, knowledgeable, and easy to work with agent. That is the exact experience i've had with Dave. Don't know the area? No problem, Dave knows everything there is to know about San Diego. Not sure if you have the budget? No problem, he soo connected that he will put you in touch with the right financial people to help you make a decision that is SMART. Are you getting a good deal? With Dave by my side, I knew all the ins and outs of the properties we looked at. Even though some were more expensive and would yield a larger payout, Dave steered me toward the RIGHT fit; not the most expensive place i could afford. To me, that was one of the most important things. He really treats you like a friend and someone he cares about. You're not just another number, or a recipient of a cold call... you're a client and with Dave, you'll be a client for life.
Jeff Askildsen
04/14/2015
David Spiewak is an outstanding real estate professional with an extensive knowledge of downtown San Diego and metro area. David made my real estate purchase as stress free as possible.His responsiveness, combined with an outstanding demeanor make for a great real estate agent. David goes above and beyond expectations. I would highly recomend this energetic real estate agent.
Eric Atilano
03/03/2015
Need a realtor? Look no further! David is a great guy, all around. He's also designed for this profession. His tenacity for getting your goals accomplished within a very passionate and caring manner is unseen in this industry. David will continue to keep your best interests and goals in the game. As a fellow home-owner/professional in this industry I have met plenty realtors and with confidence can tell you that David Spiewak will be the best realtor you can work with. Hands down. I encourage you to interview him, and trust that you will be serviced by the best!
Myra Brand
02/23/2015
Knowledgeable, understanding professional, patient . . .if these are qualities you're looking for in a real estate agent, Dave Spiewak is the agent for you. We were buying a town home in the San Diego area where living In New York. Dave was patient, and so helpful, sending photos, answering question after question, and bringing our kids to see the places for us. When we were out there, Dave was willing to spend as much time as needed helping us find the perfect home. He also has terrific contacts in all of the secondary needs one has when buying a home. We highly recommend Dave Spiewak as your real estate agent.
Michele Cook
12/31/2014
Dave is a persistent, knowledgable and great realtor to work with. He definitely knows the downtown market and is realistic, professional and worked very hard to get my condo sold downtown including some great marketing strategies.
Andrew Hammen
08/14/2014
I highly recommend David Spiewak - he sold my condo fast, for a fair market price (higher than other local real estate agents told me it could be sold for), was extremely professional and honest throughout the sale, and made the entire process easy and as painless as a real estate transaction can be. When I am ready to purchase a new property I will not hesitate to rely on David as my agent. Thanks again David!!
Amber S.
08/12/2014
I met Dave Spiewak through a letter they sent to my home. It spoke of his ability to work with short-sale properties. I was looking to get rid of a condo, which had become a rental property after I met and moved in with my husband. I hadn't missed any payments on my property but I didn't think that I could sell it and pay off the debt. Dave surprised me when he said they could sell my property within two weeks- at a gain no less! In fact, I was so skeptical that we made an agreement: List the condo for two weeks and see what he could do and after that move towards short-sale. We had an offer within six days. Dave handled all the paperwork and last minute requests from the buyer with ease and grace. He made the process super easy for me, which was important because I have a demanding job and not a lot of free time. I highly recommend his services!
Terry Sullivan
03/31/2014
I could not have asked for a better agent. David is knowledgeable, attentive and he watched out for us every step of the way. He's like a walking encyclopedia of the downtown/North Park/Golden Hill (and on, and on) area. He knows the ins & outs and he watched over our purchase like the expert that he is. I can't recommend him highly enough. Thank you, David!
Michael R.
03/28/2014
David Spiewak is one of the best agents out there, period. Don't let the office in La Jolla fool you - he is THE EXPERT for Downtown and METRO. Just take a walk through downtown and let David tell you about every building, amenity, builder, association, litigation you name it. Better yet, David is one of the few agents that keeps up with new development and knows what is 'coming soon' in the empty lots scattered throughout the city. When it comes to the transaction, David is aggressive while remaining professional. He has the strength of Coldwell Banker back his personal knowledge and service. David is the man!
W.S
03/18/2014
I immensely enjoyed working with David Spiewak on the sale of my home in Little Italy. I will always use David for my real estate needs.
Sara Kennedy
12/15/2013
David made buying my first condo so easy! He is honest and knowledgeable while at the same time being easy-going so there is no pressure. He took everything I said I wanted and we found the perfect place! I highly recommend working with him.
Tristan Kissling
10/23/2013
Dave helped us found the perfect first place for us! Our buying process had some troubles due to the building HOA and the bank had a dispute in regards to the the association fees due to them. Dave helped us through this and did an incredible job following up and making sure all issues found a resolution so we could move into our new home!
Erin McNamara
10/16/2013
We just purchased our first home and we had the pleasure of working with David Spiewak as our agent. He was incredibly helpful - from finding the right neighborhood for us to negotiating with the different parties involved. He took what could have been a very stressful process and made it so easy. Dave is very honest, knowledgeable, and nice to work with. We would recommend (and have already) his services to anyone in the market.
Anja Dowers
10/11/2013
Dave sold my condo in Mission Valley. He was a pleasure to work with, taking a lot of the stress out of the negotiations with prospective buyers. What impressed me the most was his desire to create a win-win relationship between buyer and seller, which made the transaction go very smooth. I definitely recommend David to all my friends and business associates.
Carolina Santana
10/09/2013
David helped my friend and I sell our condo. The whole process was stress free and easy thanks to him. I highly recommend David!
Daniel Mooney
07/01/2013
David is great!
Stephen Nelson
06/11/2013
I was very pleased with David's expertise. He provided both guidance in the sale as well as recommendations of brokers for a new home loan. My condo sold in one day with a 30 day escrow! He was very responsive and continued to stay engaged throughout the process. My compliments to his services.
Jeff Crane
12/10/2012
David was very prepared when he met with us to list our Downtown San Diego condo. He suggested a listing price that was even more than I predicted and ended up selling our place in a week above asking price (One of the highest PPSF values in the building) . Since David also lives downtown he was the best agent for us to use as he could explain the lifestyle to potential buyers. He did a great job with facilitating the closing of our condo that we also hired him to help us buy a new house. With his help we were able to close early on the new home and minimized our time between homes.
format_quote
I am a knowledgeable, hardworking Realtor who loves to help people accomplish their dreams of homeownership. I love all styles of clients, and really enjoy learning what works for each individual!