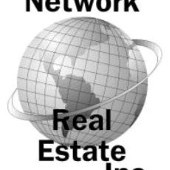 PB00001682
Real Estate Agent
David W. Bolick
Little Rock, AR

—

Network Real Estate, Inc.
2411 Clapboard Hill
Little Rock , AR 72227
---
I've been a Real Estate Broker over 43 years in Metro area & have worked in all phases including managing 6,000 apt units, hotels, motels, strip centers, mobile home parks & a restaurant and bar.
Get to know David W. Bolick
  I've been a Broker in the Little Rock, Arkansas Metro area for over 43 years.  Back in my beginning there wasn't even an MLS System or Lockbox Key.  I've owned real estate and my own company for the last 30+ years and have worked in about all phases of the real estate business including working in tax sheltered syndications, managing 6,000 units of multifamily apartments, mobile home parks, shopping centers, strip centers, office building, and selling commercial property.  Honesty and Integrety are my longsuits.  For the last 18 years I have paid for ZERO Advertising and stay plenty busy through 90%+ Referral Business.  You treat people Right, Honest, Fair and Aboveboard at all times... the word spreads.

  In this modern age of the internet and consumers wanting more information faster and better, I keep my company on the "Cutting Edge" of all the New Technology methods.  I started producting "real" Video Walk Through Tours and uploading to YouTube almost 15 years ago when it was unheard of.  The quality back then wasn't near as good as today, but we've honed up our quality and web hosting.  When you see a "Virtual Tour" on 95% of the MLS Listings, they're Slide Shows of still pictures compared to our full blown video walk throughs. We also popular every one of our listings in dozens national listing websites as well as make use of Lighted Brochure Boxes, eFlyers, Brochures, and Heavy Social Media advertising (for our clients)
  Another Cutting Edge method of our operation is all of our agents are Home Based.  We do not operate from a Bricks & Mortar building with rent, utilities, etc. but rather each agent is 100% home-based and we stay in constant communication via phone and email.  100% of all our documents in a transaction are scanned and kept in computer pdf files for easy transfer to other agents, title companies, bankers, etc.  We are almost a "paper less" operation.  Our company primary phone is a Cell Phone which means we don't play "Phone Tag"...when you call...you reach us.
David W. Bolick's Blog Posts
Home Selling
–

about 13 years ago
1 Monarch Dr, Maumelle, AR
BEAUTIFUL One-of-a-Kind Contemporary home that is priced below market and has had tons of remodeling done. Priced at only $134,500 it will be a bargain for someone.
Certifications
  My area of expertise is plan and simply... 110 Years of Real Estate Experience.  That is...IF you buy in to the TV ads of attorneys with 150 years of Legal Experience.  Only difference is there's is "collectively" and mine is "in one brain". As any agent can attest, the longer you're in the business, the more knowledge you gain and the better able you are to keep your clients out of trouble and/or keep them happy.
  I've worked extensively in the Short Sale, Distressed, Bargain, and Foreclosure market properties, working with clients buying, fixing, renting or FLIPPING distressed property and managed extensive multifamily investments for large corporate owners. I concentrate in developing niche market areas to be an "expert" in certain markets to better serve clients. 
  In summary, our "Area of Expertise" is Real Estate, from start to finish. And I even Published a Book entitled "The TRUTH about FLIPPING Foreclosure Real Estate" after getting so frustrated with all the hype and polyanna out there about how easy Investing is.  Check out my Description Facebook Page on the Book at: 
https://www.facebook.com/BolicksFLIPPINGTRUTH
Awards
My only awards if you call it one was obtaining the designation of CPM, Certified Property Manager from the National Association of Realtors way back in 1982 and became the Executive Director of the Brain Injury Association of Arkansas, obtaining the first and only National Award of Excellence.
Skills
Communication, Writing, Computers, Programming, Graphics, Social Media, Marketing, Thinking Outside the Box, Re-Inventing the Better Wheel.
Testimonials for David W. Bolick
Angie's List Clients

04/24/2014

My BEST Testimonials are the Real ones that go to the trouble to sign in to Angie's List and make a Wonderful report on me. I keep them in pdf format for some of my presentations.

If you're a member of Angie's List...check me out.
Introducing a fresh new look for your Profile.
Click the 'Edit Profile' button below to enter 'Edit Mode' and continue the tour.