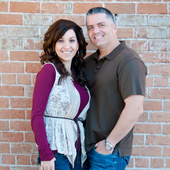 Real Estate Agent
DeShawn Khamis
Gilbert, AZ

—

Devstar Realty
Become a member of my VIP program at DevStar Realty and get access to Bank Owned and Foreclosure Listings.
Get to know DeShawn Khamis
DeShawn has been a successful Realtor for 7 years, tirelessly working for her clients to achieve their objective of home ownership. She was born and raised in Arizona therefore knows the valley very well, where to purchase and where the good deals are. She is an exceptional wife and a extraordinary mother of 5. She is an internet marketing expert which has helped countless sellers expose their homes to the world market place. DeShawn has a true gift for helping people through the process of buying or selling their homes, and loves every minute of it.
My goal is simple ...
I want to provide the very best service to my clients. This means that for the home seller, I want to ensure that every home listed through me is given the attention necessary to properly promote it in the marketplace, and that every buyer that I assist receives everything they need to find the home they've been looking for. A Key part of providing the best service to my clients is to provide them with the guidance and support needed throughout the entire selling or buying experience.
My website is part of the services I offer my clients ...
I make sure that buyers can use my site to review appropriate listings, receive email alerts on new properties coming on the market, and provide access to useful information needed to help them make a good purchase decision. For sellers, my site is the first of many listing sites I will use to promote their property and it provides the foundation of listings I place on Internet real estate sites such as Google Base, Trulia, and others.Buying a home?
Your satisfaction is my top priority! I will take the time to listen to your needs and desires and help you find your dream home.
Selling your home?
I will get your home sold for top dollar and in a timely manner. My online and offline marketing programs give me the edge needed to make this possible.
Service is a one-on-one activity ...
Ultimately, providing good services is a personal commitment that I make to my clients to do what's necessary to gain their trust and satisfaction with my service. When purchasing a home, you are faced with a multitude of decisions! The primary one is whether you are actually prepared to purchase a home. Locating the perfect home is not always an easy task, and obtaining a mortgage loan can be a complex and tiring process. Although, once you have determined that you are ready to move forward with the required effort towards your home-purchasing goal, the rewards are unquestionable.
While at your side each step of the way, I will make the process of purchasing a home easier, more enjoyable, less time-consuming, and less expensive than if you undertook this challenge on your own. I will help you prepare so that sellers perceive you as a preferred buyer, help you locate and assess properties for sale that match your specifications, and help you through the myriad of details attending the actual purchase. The bottom line:
I am here -- full-time, all the time -- to provide direct support for your real estate needs!
DeShawn Khamis's Blog Posts
Certifications
As a First Time Home Buyer starting the process and taking that first step is always the scariest. Let me help you get pre-pared so you know what to expect when taking the plunge.
First and foremost you need to know how much you can spend, I usually tell my clients to take what they have been paying in rent and add 35%. This will at least give you a starting point before you speak to my lender. So if you're paying 1,000.00 in rent, then you would add 350.00 to that making your house payment 1,350.00 that you could afford due to the tax benefit of home ownership. 1,350.00 house payment would translate into about 150,000 in house payment. These are rough numbers but you get the idea. There is a difference between thinking what you can afford and knowing what you can afford, and the only real way to know what you can afford is being pre-appoved by my lender. You can start this process at www.ApprovingAZ.comwhere you will complete a loan application and have an answer in 1 hour on what you can afford to purchase. After you know how much you can afford and my lender has mapped out the requirements, its time to start narrowing down your new home. For this I will need to following:What you have to have in a new home i.e. how many bedrooms? How many bathrooms? Do you want a pool? Where do you want to live? Do you need to be by a specific school? Once this is done I will set up what is called a Portal based on the information you provided and start sending you all the Active Listings in your specific criteria. You pick from those the ones you want to view and I will set appointments to go looking, my favorite part.
After you find the home that you and or you and your family have to have we will start the negotiation process. This process is a fun one, so relish in it because it is a statistical fact that you will not buy another home for 7 or more years. I look forward to helping you with the purchase of your first home, if you have any questions at all please do not hesitate to call.
Introducing a fresh new look for your Profile.
Click the 'Edit Profile' button below to enter 'Edit Mode' and continue the tour.