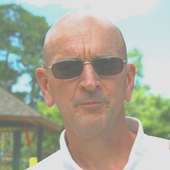 Real Estate Agent
Tom Donahue
"Everything I Touch Turns To SOLD!"
Lisle, IL

—

RE/MAX Action
"Everything We Touch Turns To SOLD!" Selling Homes In All Of Chicagoland For Over 30 Years!
Get to know Tom Donahue
"Everything  Touch Turns To SOLD!" 
NEW Smart Phone App for locating your next Home!   <-------- Mouse Click that link NOW!  :-)
Selling your home is one of the most stressful situations in life. Whether it's a move across country or just across town, it all starts with selling the house that you've made into your home.
Making Plans
One of the most frustrating things about selling your home is the uncertainty factor. You usually don't know when it will sell, and for how much money. You can help shorten the listing time and maximize your sale price by planning ahead and following certain steps before your house goes on the market. Put yourself in the shoes of a potential buyer and take a tour of your house, inside and out. It's often the little things that help buyers make up their minds to buy your home... or to pass on it.
Outside -- First impressions are often lasting impressions. A house that looks well-maintained looks better, and better means more valuable. In addition, buyers will assume your house has been looked after if it appears so. Take the time to touch up the paint. Make those minor repairs that you've been putting off. A general clean-up around your property does wonders to make your house look like a home someone would like to live in.
Inside -- Organizing clutter can help visually expand the size of rooms. This is a great time to throw away or give away things you don't use--it's either that or take them with you to your new home. Cleaning windows lets sunlight in while improving the view out. Bathroom tubs and kitchen sinks are difficult to clean but think of the higher price a sparkling-clean house will sell for. Got pets or smokers in the house? Bad smells turn off buyers like a light switch. A great idea is to bake a pie or a tray of sticky buns when you know people will be coming over!
Get an Agent on Your Side
A good real estate agent is well worth the commission they're paid, which is usually in the 5%; range. Your agent will arrange showings of your home when you're away, and they will work with other agents to bring in potential buyers who are looking for a home like yours. By listing your home with a Multiple Listing Service (MLS), an agent will add your home to a huge database that's accessed by other agents. They will advise you on how to make your home more saleable, and will help you negotiate with buyers. An experienced agent can also assist you with legal issues and home inspections, and can recommend moving companies.
The Price is Right
How do you know what price to set for your home? A price that's too high will scare off buyers and cause your house to linger on the market for months. Then when you reduce the price, buyers will worry that there's a problem with the house. An experienced appraiser will be able to view your home objectively and set a realistic value on it. Some of the factors to consider are the location, area schools and recreational facilities, the prices other homes in your area have sold for recently and any extra amenities your home possesses such as a swimming pool, air conditioning and/or renovations.
Closing the Deal
An attorney specializing in real estate law will help you draw up the final agreement for the sale of your home once you've accepted the buyer's offer. The sales agreement or sales contract should cover the following:
The agreed closing price of the home and the down payment;
The particulars of the mortgage loan and interest rate, if applicable;
A determination of which closing costs are the responsibility of the buyer and which are of the seller;
A list of fixed items that will remain in the house and are included in the sale price--for example drapes and window blinds, carpets and flooring, electrical and plumbing fixtures, built-in bookcases and so on;
The closing date and date of possession by the buyer;
Contingencies such as required inspections, any required or agreed-upon improvements, a legal review of the contract by the buyer's attorney, etc.
Happy Sales to You!
The process of selling your home is a long and often trying process, but it has its rewards. A successful sale is a great way to begin your new life in your new home.
By Steve Levenstein
Your Home Is a Stage Staging tips for readying your home for the market By Gayla Moghannam
Would you like to increase your home's value by tens of thousands of dollars?
Would you like to receive multiple offers the day your home goes on the market?
Of course you would, and you can do this by using home staging techniques, the process of decorating your home for sale. According to Peggy Selinger-Eaton, a leading home staging professional and author of Peggy's Corner, The Art of Staging, "Homeowners can use their existing furnishings and accessories and turn them into something very chic, trendy or elegant."
Moreover, staging can be fun and inexpensive. "I have never walked into a home and not found the necessary items to turn an average home into a model home," says Selinger-Eaton. If you're preparing your home for sale or if your home has been overlooked by prospective buyers, Selinger-Eaton offers these ideas:
1. Think clean and open spaces for your home as you stage: Don't be afraid to let in the light and clear out the dust. The better it looks, the better the sale.
2. Take a tour of your home: Pretend that you've never seen the house before, and give it a critical look. Examine the exterior, interior, and smell around for odors. Get picky. Make a list of things you'd like to improve.
3. Clear off all surfaces and keep only a few decorative accessories.
4. Think of ways to clean, eliminate clutter and modernize. "When in doubt," Selinger-Eaton advises, "pack it out. You'll be happy to have your home packed up when it sells faster than expected."
5. Eliminate odors from smoking, pets and cooking: If possible, send your pets to grandma's house. Keep your place smelling clean, fresh, and new.
6. Remove all personal items and photographs: Homebuyers have an easier time envisioning themselves in your home if personal items are removed from the home. Don't forget to remove diplomas and certificates from office walls.
7. Let the homebuyers see rooms: If you're using the family room as the twins' bedroom, consider returning it to its original state by adding a borrowed sofa and coffee table. A dining room should be a dining room and the living room should be a living room.
8. Clean your carpets and touch up the paint. Keep out only a few essentials to give your home generic appeal-throw pillows, candles, and fresh cut flowers are all nice touches. The goal is making every incoming homebuyer feel like they immediately belong. Homebuying is an emotional process, and getting people to feel attached to your home helps bring you more money on the sale.
9. Clean your exteriors: Sweep and dust the front door entrance. Put out a new doormat and clear away cobwebs and dust. Landscaping should be cleared of dead brush and overgrown plants.
10. Clear off the countertops in your kitchen and bathrooms. Bring in new towels and finish the look with a vase of fresh cut flowers and candles. They add color and great aroma.
"You don't need to be a decorator to stage a home. Check out leading department and home furnishing stores to see what colors they are using and copy them," says Selinger-Eaton. Bringing in trendy colors immediately modernizes any home, as will fresh linens in the bedroom and bathroom.That first impression on prospective buyers should be a lasting and positive one.Remember, says Selinger-Eaton, "Homebuyers will be in a home for three to four minutes. You want to make those moments memorable and profitable."
Peggy Selinger-Eaton is President of Peggy's Corner, Inc.  http://www.peggyscorner.com/
Certifications
A Step By Step Look at Home Buying The specific way you progress through a home buying transaction varies depending on the real estate laws and customs where you live, but there are many home buying steps that are standard, even though they might not be accomplished in the same order in every location. You'll feel more confident about your home buying journey when you understand what is required of you and every other person who is involved in the transaction. This guide takes you through it, and shows you that you're only 11 steps away from buying a home.
Step 1, Get Your Finances in Order Your credit reports are an ongoing look at how you manage your finances. You must know exactly what your credit reports say about your financial history before you apply for a mortgage, because the reports play an important role in the mortgage approval process and in determining the interest rate and other loan terms that a lender offers you. If you haven't looked at your credit reports, you might be surprised at their contents, because errors are common.
Step 2, Get Familiar with the Mortgage Industry Finding the right loan and lender is crucial to your home buying success. It's up to you to determine which lender is best for your needs, and it's always a good idea to have at least a bit of background about the loan process before you talk to a lender.
Step 3, Get Pre-Approved for a Mortgage Do you know how much house you can afford? Probably not, unless you've talked with a lender. Pre-approval helps you in other ways. Consider this scenario. A home seller gets two similar offers. One is accompanied by a letter from the buyer's bank that states she is pre-approved for a mortgage in the amount of the offer. The other has no supporting documents. Which offer do you think the seller will consider first?
Step 4, Determine Your Wants and Needs Buying a home isn't as difficult as you might think, even if you're short on funds, but the process will go a lot smoother if you get familiar with your real estate market and narrow down your wants and needs before you start looking at houses. Step
5, Learn to Work with Real Estate Agents Real estate agents represent buyers, sellers, or both--and in some states they can work as neutral facilitators for either party. It's essential to understand agent duties and loyalties before you make that first phone call.
Step 6, Start Searching for a Home Your agent will give you multiple listing sheets to study. I'm sure you'll also pick up House For Sale magazines and read classified ads in your local newspapers. You'll probably spend time surfing the Internet for homes. You might even plan afternoon drives to preview neighborhoods. Those are all excellent ways to see what's available. Here are some tools to help you narrow your home buying search.
Step 7, Handle Pre-Offer Tasks Deciding whether or not you want to buy a house involves a look at its structure and its features, but there are many other topics that are every bit as important to your purchase.
Step 8, Make an Offer There's no one set of instructions that can cover all the differences in real estate laws and customs that exist throughout the United States, so the mechanics of making an offer and its specific contingencies depend greatly on your location. However, there are some home buying tips that can help you fine-tune your offer, no matter where you live.
Step 9, Home Inspections and Other Tests In some states, home inspections are accomplished before the final purchase contract is signed. In other states, inspections take place after an offer is finalized. No matter when you do them, it's critical to decide which inspections and tests you want to perform. Talk with your real estate agent or other advisor to find out when inspections should be handled and if additional types of testing are important for your specific area.
Step 10, Avoiding and Correcting Last Minute Problems As your closing date nears, everyone involved in your real estate transaction should check its progress on a daily basis, because staying on top of things means you'll know immediately if there's a problem that must be dealt with. Here's a bit of information that focuses on a few common problems that home buyers must deal with before they close on a house
Step 11, You're on the Way to Closing Most of your home buying problems are behind you now and you're on your way to closing, also called settlement, the event that transfers ownership of the property to you. Just a few more things to learn, a few more things to do, and you're there! Check out the above information from http://www.about.com/  
Tom Donahue  630-297-8389
Frequently Asked Questions -
Buyers Many buyers do not fully understand the home buying process and what role a real estate agent plays. The following are some of the most frequently asked questions that buyers ask or don't fully understand.
What does it cost as a buyer to use an agent? The compensation that a sales agent receives typically comes from the seller's proceeds. In other words, there is no cost for a buyer to use an agent in a traditional agent/buyer relationship. In a buyer agency agreement, there may be some cost to the buyer, but even these agreements are usually worded so that the agent is compensated from the seller.
Can my agent give me information regarding properties from other companies? Yes, if that other company is a member of Multiple Listing Service (MLS) - which most real estate companies are. For Sale By Owner (FSBO) properties are not listed in MLS so an agent likely would not be able to provide information regarding them. However, with a buyer agency agreement, your agent may be able to help you purchase a FSBO.
What if I find a property on my own? You should contact your agent and not the property owner or the agent listing the property. Having the address or the MLS number is very helpful and will assist your agent in gathering information regarding the property.
What type of information will my agent need from me? An agent will need any type of information regarding the property you are looking for that is important to you. For example, number of bedrooms, garage size, price, location and number of bathrooms are common criteria. Other considerations include the school district, type of home (ranch, tri-level, etc) and room sizes. Keep in mind that a search that is too specific may narrow your list of properties too much while one that is too broad may give you more properties to look at than you have time to go through! An agent may also ask you for other information such as hobbies or activities you enjoy, children's names, birthdays, etc. This type of information fosters more of a "friend" relationship than a "business" one and makes the home buying process much less stressful.
Can I go to open houses without my agent? You can go to open houses without your agent. However, you need to make sure that you indicate you are working with an agent already. If you don't, your agent might not be able to help you write an offer on that property in the future.
How can I find out about new properties? Your agent should be able to accommodate your particular situation whether it be via e-mail, phone calls, etc. Clients with e-mail capability can receive automatic updates from the MLS system as soon as new listings are entered.
What if I am unhappy and want to switch agents? First let the agent know that you are unhappy and the reasons why. See if you can work out the issues with them. If not, tell the agent you no longer want to work with them and find another agent.
Summary
When purchasing real estate, a sales agent can be an invaluable resource if you remember your responsibilities:
1. Work with just one agent
2. Make sure you tell your agent everything
3. Always tell other agents you are already working with an agent
4. Consider your agent a friend If you have any questions regarding purchasing a home or would like me to be your agent, please give me a call.
I want your home buying experience to be as easy and enjoyable as possible and will do everything I can to ensure you find the home that is right for you. Tom Donahue 630-297-8389 E-Mail Thomas5618@Gmail.com  RE/MAX Action
Introducing a fresh new look for your Profile.
Click the 'Edit Profile' button below to enter 'Edit Mode' and continue the tour.