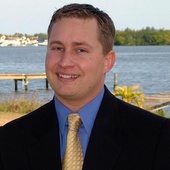 Services for Real Estate Pros
Drew Pittman
Stuart, FL

—

Drew Pittman Auctions
Drew Pittman Auctions specializes in the Auction method of marketing Real Estate in Florida. We pride ourselves on working with our fellow Realtors as a team to move properties of all types
Get to know Drew Pittman
Drew PittmanLicensed Real Estate BrokerCertified Residential SpecialistCertified AuctioneerCertified Real Estate AuctioneerCertified Charity AuctioneerCertified Personal Property Appraiser
Drew was born and raised in Palm City, Fl. He is a 4th generation resident, 4th generation broker of Martin County. Drew's family moved to Stuart in 1919. He graduated from Martin County High School and went on to graduate from Florida State University. Drew is alumni of Continental Auctioneers School in Mankato, MN, the only school in the world specializing in Real Estate Auctions. In 2004, Drew opened Drew Pittman Realty. He was a Director on the Martin County Board of Realtors. He earned his e-PRO designation, which is endorsed by the National Association of Realtors. An e-PRO course teaches professionals everything there is to know about working with real estate online. Drew is on the prestigious Council for Certified Residential Specialists. Only 4% of Realtors in the U.S. have earned this certification by completing a rigorous course of advanced training, and by meeting significant experience requirements.
Drew gives back to his community in several ways. Drew is a graduate of Leadership of Martin County Class 16. But, the most rewarding way is by being an active member of the Kiwanis Club of Stuart. Drew has been dedicated to this club since 2002 and is a past president.
Drew Pittman's expertise's are in the following areas:
Residential Sales/Auctions Farm and Orange Grove Sales/Auctions Real Estate Market Assessments and Auctions Personal Property Appraisals
Certifications
In the traditional method of marketing Real Estate, Drew specializes in Martin and St Lucie Counties. In the Auction method of marketing, he specializes in the entire State of Florida. "Have Gavel will Travel."
In the Auction method of Marketing, Auctions are no longer just for the "three D's" meaning Death, Divorce or Debt. Auctions are becoming much more common as a timely and efficient way to liquidate assets. In fact the National Association of Realtors has said that in the next few years 1 out of 3 properties will be sold at auction.
13 Reasons Auctions = Action
Reason No. 1: It's a Quick SaleAn auction affords property owners the opportunity to dispose of property now at today's prices, rather than tomorrow's prices. Time is money. Depending on reinvestment rates, $190,000 or even $200,000 today is likely more valuable than $250,000 next year. The time value of money is of major concern to any seller. The abbreviated marketing time and the potential for quick sale will substantially reduce the holding costs of the property, such as taxes, condominium fees, insurance and maintenance.
Reason No. 2: High Carrying Costs Are AvoidedAll property incurs costs during its private negotiating marketing period-debt service, real estate taxes, insurance payments, maintenance and sometimes security. All too often, the carrying or holding costs of real estate during a private negotiated marketing program won't be recovered in a higher selling price. In effect, the sooner a property sells, the greater the bottom-line dollars in pocket for the seller and/or greater the savings that may be passed on to the buyer.
Reason No. 3: Property Market Value Can Be DemonstratedInstead of relying on the appraiser to assign an asking price, the auction process demonstrates the value of the property to the sellers and potential buyers. Selling property by the private negotiated method, you may wonder whether you couldn't have bargained higher. But if the property is sold at auction, the proof of market value is in the process itself. Moments before the final bid, another serious buyer bid just a few dollars left. The selling price is truly market driven.
Reason No. 4: Auctions Receive Maximum Marketplace ExposureAuction companies employ saturation marketing techniques during the four to six weeks prior to the event itself. The marketing timeframe is more condensed than in traditional methods. Additionally, these massive advertising campaign expenses are shared by all properties offered at the auction, resulting in a much lower cost to seller.
Reason No. 5: Auctions Freeze the MarketsEvery current buyer in the marketplace will be very motivated to at least investigate the property being auctioned. The market is frozen. The opportunity to make what may be a good buy, as a practical matter, forces buyers to at least wait until the auction is held.
Reason No. 6: Urgency to Buy is CreatedAn Auction on a specific date is definite (at least if you use what's known as an absolute auction format) other auction formats do make a non-sale possible. A sense of urgency is created: "buy this property today, it won't be here or available after tomorrow."
In many private negotiated transactions, protracted negotiations end in frustration because of the buyer's unwillingness to close on a timely basis consistent with the seller's requirements. A buyer will often simply "sit on the fence" and refuse to commit to purchase a given property on a timely basis. Many sellers use the real estate auction program as a device to force a hesitant buyer or buyers to commit to a sale today. This has particular appeal in overbuilt or stagnant markets where urgency to buy does not otherwise exist.
Reason No. 7: The Seller Can Be Confident That the Buyer is Qualified and Prepared to BuyIn an auction situation, the bidder must present a cashier's check in order to be able to enter a bid. The buyer has been qualified for bank financing and is aware of the binding nature of his successful bid on the property.
Reason No. 8: The Seller Knows That the Buyer is InformedBuyers are informed of all details about the property, that he has inspected it and reviewed all relative documentation. Last-minute haggling and negotiations are avoided, enhancing the seller's peace of mind.
Reason No. 9: The Sense of UrgencyAt an auction the sense of urgency is a definite advantage to the seller. The buyer knows that he must win the bid or his opportunity to purchase the desired property is lost.
Reason No. 10: The Auction Process Sets the Market Value While the auction process sets the market value of a given property on a given day, the momentum of the bidding often results in a higher price than the seller had set as his minimum or, then the estimated value at which the property would sell by traditional methods. It is not uncommon for a bidder to get carried away by the excitement of the bidding activity and to exceed his previously set maximum. Additionally, the seller has the benefit of a large number of qualified buyers-all interested in his property and assembled in one location. The seller can be virtually assured that the property will sell if priced correctly.
Reason No. 11: The Contract is Seller OrientedThe contract, which is written at the conclusion of the auction, is definitely seller oriented. Due diligence during the inspection period is required by the buyer, as the property is sold "as is" at auction. Further, the buyer has been pre-qualified for financing. No contingencies are allowed and closing is scheduled within 30 to 60 days.
Reason No. 12: Advantages to Seller at AuctionBuyers come prepared to buy. "Lookers" are eliminated because most often bidders must qualify through a deposit of a certified or cashier's check. There is a sense of immediacy at auction. Buyers feel that if all the properties are sold before the auction ends it represents their last chance to purchase a desired property. Sellers get maximum exposure for their properties. The auction marketing strategy differs from conventional advertising. It is more concentrated, therefore more intense and visible. High carrying costs are avoided. Through auctions, the seller is in control and knows that if properly priced, his property will sell on a certain date, which is usually within 30-60 days from the auction listing. By selling quickly, the seller is able to avoid high carrying costs such as insurance, real estate taxes, security and maintenance and is also able to benefit from the use of the monies to reinvest in other real estate or investment opportunities elsewhere.
Reason No. 13: Three Words are Worth 1,000 Real Estate Agents... Drew Pittman Auctions!
Introducing a fresh new look for your Profile.
Click the 'Edit Profile' button below to enter 'Edit Mode' and continue the tour.