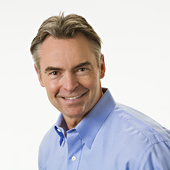 Real Estate Agent
Dan Wolf
Anchorage, AK

—

Wolf Real Estate Professionals

RE/MAX International Inc.
I've been full-time and "full-blast" since 1983 selling real estate in Anchorage Alaska. I still love helping people! We are a team of four people (The Dan Wolf Team) and average 100 homes per year.
Get to know Dan Wolf
Alaska is a great place to live! We like to say "Big - Wild - Life!" The downturn affecting real estate in many States, "nearly" missed Alaska; The greater Anchorage area has faired well compared to most "lower 48 States". We're selling homes and condo's in Anchorage! I have been selling real estate in the Anchorage market for over 25 years. I've seen a lot of things change over the years in Anchorage and in the real estate industry. We have built a solid reputation by working hard, doing what we say we will do, and following up with past and current customers. I am a CRS (Certified Residential Specialist) and an ABR (Accredited Buyer Representative). We are a team of specialists with a buyers agents and listing agents. Learn about the Dan Wolf Team here. Keller Williams is an aggressive company in the Anchorage area and certainly leads the industry in training and helping real estate agents discover their full potential.
Certifications
I focus on offering the best possible service to Alaskan buyers and sellers in our geographic area which is the Anchorage Bowl, Eagle River, the Matanuska Valley and Alyeska. We love helping first time home-buyers learn what options are best for them take great pleasure in handing them their keys to their new home at the end of the transaction. We work with relocating families such as ConocoPhillips transferees into and out of Anchorage as well as British Petroleum (BP), Halliburton and Chevron to name a few companies. We delight in making the move as easy as possible for both incoming and outbound transferee's.
Testimonials for Dan Wolf
Michael & Rachel Roux

10/04/2013

We just want to sincerely thank you for your time and great support throughout this summer. You made our selling and buying experience a success. We love our new home! Thank you for everything!

Frances Avery Stout

10/04/2013

To Mr. Dan Wolf and staff. Again I cannot thank you all enough. I am enjoying every bit of my new place thanks to you. I love you all and may God forever be with you and bless you for blessing me, my mother and my entire household.

Excellent. I had originally listed my home with a national real estate firm. After only one showing in 3 months, I fired them. I began interviewing the top three sellers in Anchorage. I chose the Dan Wolf Team. I had over 34 showings and had multiple offers on my house. They did everything the previous broker did not do. Dan helped me at every step of the way. He was only a call away to answer my questions. Dan Wolf lives the real estate market in Alaska. If you want to sell your home please try Dan Wolf. You will thank me later.

Abigail was so wonderfully sweet and had a fresh perspective on real estate in the area. Her timely research provided me the information I needed to make a successful offer. She worked with my lender to get paperwork done according to schedule, and her resources and rolodex of people to call upon, including the Title Company, were outstanding to work with too! Birds of a feather flock together, and the team Abigail works with represent her profressionalism and friendliness. I have since recommended her many times over! You should work with her!

Professional attitude. Awesome communication, listen and understand my concerns. Had suggestions, as well followed through with our suggestions to the degree of a professional approach.

Mike & Mary Lou Harris

10/04/2013

"Thanks again, Dan, for all of the work you put into selling our old house and helping us find and close on our new home! You are a true professional and we were lucky to have you to work with. I'll recommend you to anyone looking to buy or sell!"

Oksana Savostina

10/04/2013

We used Wolf Real Estate Professionals to buy our house. Our agent-Abigail Owens was the most helpful and wonderful person in the world. She showed us many houses and was very patient when we couldn't decide what we want. She stayed working late hours for us and was available for communication anytime. Abigail found the most amazing house in town for us that cost us exactly what we wanted to spend. We fell in love with it. The whole Wolf team worked hard to convince the seller to fix all major repairs in the house. When we moved in, everything was fixed and looked great. The team definitely saved us many thousands of dollars. We are very satisfied with the services and would definitely recommend them to everyone. It is wonderful to know that during stressful times, such as a house purchasing, there is someone behind your back who is watching over you and taking care of everything. Thank you Wolf Real Estate Professionals! You truly are the Best!

Excellent service, especially Realtor Tim Kelly. He was always responsive and answered the phone immediately or returned our
calls promptly. Great marketing and advice.

Charles and Barbara Wohlforth

10/04/2013

"We bought our first house through Dan and we went back to him when it was time to move, 14 years later. We enjoy working with him because he is always positive, a very hard worker, never applies pressure, and he is honest and forthright. You never have to wonder about a hidden agenda with Dan. As a result, at the end of the process you end up with the home you want and with a new friend."

Linda Biederman

10/04/2013

"You were terrific in selling my house! So efficient-I can't think of a team who could compare to your thoroughness, speed, positive constant communication, detail follow-up and expertise. Thank you so much for working with me and being patient with me! I'll recommend you to others who want to sell their homes!"

William & Linda Patterson

10/04/2013

"Dan has been completely professional and helped my family through every step of the process of selling our home, actually two homes, and locating and purchasing our next home. We would not hesitate to refer Dan to anyone needing real estate services."
Introducing a fresh new look for your Profile.
Click the 'Edit Profile' button below to enter 'Edit Mode' and continue the tour.