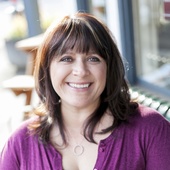 200412144
Real Estate Agent
Elena MacPhee
Principal Broker, ECOBroker
Portland, OR

—

Rose City Realtors
Principal Broker | ePro, SRS, EcoBroker Multi-Million Dollar Producer Five Star Real Estate Agent 2011, 2012, 2013, 2014, 2015, 2016
Get to know Elena MacPhee
With so many Realtors touting their own success and asking for your business, how do you differentiate and find the person who is right for you?

Superior service is the difference.
My focus is on you.  Your real estate goals, desires and concerns are unique to you.  I provide every one of my clients a personalized plan that is focused on making sure they get the absolute best outcome from their real estate transaction.  I am a full-time Real Estate Broker, so exceeding my client's expectations is my only professional focus and the sole reason for my success.  Whether I am just answering questions for someone who isn't quite sure if they are ready to buy their first home, helping a neighbor get their home ready for sale, or I am consulting with experienced real estate investors, my advice will be very different, but my commitment to providing personalized superior service is exactly the same!  I am proud that almost all of my business comes from client referrals, and I that many of my clients are now considered friends.  I would appreciate the opportunity to show you the difference, please contact me via phone or email!
Elena MacPhee's Blog Posts
Certifications
I came across this op-ed in the Sunday October 7th Oregonian.
The writer Caroline Rose, expressed things she loved about Portland.
I couldn't have said it better, here's what she wrote:
'Upon reflection, as a full bloodied Oregonian, of my first month in Portland, my ponderings have led me to the following awareness's of what I now know to be true:
No. 1   Wearing anything fleece in the forest is like wearing a magnetized bodysuit in an iron-filings factory.  You instantly become a science project for every seed on the planet that travels by clinging to the fur of the forest animals (or fleece garment of the ignorant).
No. 2   Driving anywhere in Portland takes twice as long as you think it will. Not because of heavy traffic - no, far from it! Portland is home to the most courteous, passive drivers in the worked.  They take pride in driving significantly under the speed limit.  And you wouldn't believe the number of friends I have made at four-way-stop intersections.
    "You go first"
    "No, honestly, you go first. Please!"
    "No, seriously, I insist! You go."
    "Oh, I couldn't possibly.  After you."
After the mandatory exchanging of grandchildren and pet pictures, swapping e-mail addresses and promises to get together for a hike, someone finally inches forward amid much waving and sipping of coffee.
  Oh road rage, where art thou?
No. 3   Nothing is quite as wonderful as the starched crispness of laundry line-dried in the fresh, clean air.  However, hanging laundry on a line in the middle of a paddock can necessitate relaundering if full attention is not paid during the process of pegging said items on the line.
No. 4   It's illegal to pump your gas in Oregon.  And I learned the hard way.  Warren, the gas station attendant, enlightened me on my second day in Portland.  All gas stations have attendants who will pump your gas and, if they're not too busy, wash your windshield with courtesy and a smile.  Gas is cheaper than in san Diego, and look at all the fringe benefits you get with a fill-up.  I love Oregon!
No. 5   Roof racks, messenger bags the alternative newspaper and bumper stickers are as integral accouterment to Portlanders as Botox, teeth whitening, silicone implants and peroxide hair extensions are to San Diegans.
No. 6   There is a fundamental difference between living in a city with 4 million people and living in a state with (almost) 4 million people.  Everything procedural is easy!  I discovered this during my first week in Portland, when I went to the DMV to register Blissy the Bubble and apply for a driver's license.
  "Welcome to Oregon!" the DMV lady cheerfully greeted me.  "Are you ready to take the test?"
  "What, NOW?"  I asked in amazement.  In San Diego, you have to make an appointment just to make an appointment.  Then some snarly government employee rancorously points a 12 inch neon acrylic nail at you and tells you to come back in three months at 11:17am.  The DMV lady gave me five minutes to flip through the Oregon Driver's Manual before herding me over to the computer to take the test.  I passed with a whopping 89 percent. ("How many photos should you show your fellow motorists at a stop sign?" and "How many miles under the speed limit should you drive?" I think are the only two questions I got wrong.)  She then took my picture, gave me my driver's license, issued me new plates for Blissy, and that was it!  Fifteen minutes.  Done!
No. 7   I am in love! I didn't expect it to happen so suddenly, what with the move and everything, but I am.  There is a personality and allure to Portland that has made me fall head over heels in love with her.  She is not an in-your-face kind of city like New York or London.  She is subtle and understated in her magnificence and attributes.  Every day I discover something new to appreciate, the downtown architecture, the forethought that went into the layout and design of the city, the parks and recreation areas, the incredible public transport system, the emphasis on ecology and earth friendliness, the out-of-the-box mentality, the pristine landscape surrounding the city, the opportunity of limitless outdoor activities and the endless cultural events.
   The morning scent of the woods has become as familiar as a lover's cologne.  My favorite armchair is a seasoned log nestled alongside the path of my daily forest hike.  It is upholstered in a soft chenille tweed of verdant moss, with a view that is pure manna to my soul.  And my favorite place to dine, the free all-you-can-eat buffet of succulent blackberries proffered on brambles all over the city.  I struggle to understand why everyone doesn't live here (but then, I'm glad they don't)'
Introducing a fresh new look for your Profile.
Click the 'Edit Profile' button below to enter 'Edit Mode' and continue the tour.