Charlotte Home Loans Your Charlotte Mortgage Lender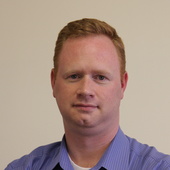 Mortgage and Lending
Charlotte Home Loans Your Charlotte Mortgage Lender
PO Box 1973
Indian Trail , NC 28079
Because its about more than a mortgage... Its about your Life, your Home. Dedicated to educating, inspiring and assisting in the American Dream. Visit http://CarolinaMortgageConnection.com
Get to know Charlotte Home Loans Your Charlotte Mortgage Lender
It's about more than a mortgage... It's about your life and your home! Our Mission We are dedicated to educating, inspiring and assisting in the American Dream. Our Core Values Positive Results : We believe in creating a "win-win" situation for everyone involved in anything we touch. Our goal is to create positive results for all. High Standards : We believe that we must continue to set the Standards in the mortgage industry in the Charlotte, NC metropolitan market. Our hope is that we can raise the bar across the country. Integrity : We believe you should do what is right, every time, regardless of personal gain or loss. Trust : We believe that trust is a precious commodity that is earned and given. We stand fast in our dedication to protecting the trust of our clients and partners at all times. Communication : We believe it is best to communicate at all times in an open and understanding way. Education : We believe our job is to help our clients and partners understand the complexities of the mortgage process, through education and the setting of reasonable expectations from the beginning. Follow Through : We believe that we must follow through on all areas from start to finish, and that in the end me must deliver the most stress free solutions for our clients and partners. Flexibility : We believe that we are in an industry that requires flexibility and thinking that steps "outside the box." We are always seeking fresh ideas and perspectives, which usually keeps us ahead of the curve. Worthy of Referral : It is our highest belief that a referral is the strongest endorsement possible and will do everything within our power to foster an environment that encourages referrals from our clients and partners. A note from Ed Nailor:
I love what I do and take great satisfaction in helping others acheive their goals.
I have worked in the areas of finance and money for many years and have always believed in serving my client's interests over mine. As a mortgage loan specialist, it is my goal to help find you the best solution for your mortgage and financial needs. Working with several lenders across the nation, I have access to hundreds of mortgage programs... some of which are only available on a wholesale basis! Allowing me to work for you will save you the time, frustration and headache of calling 50 lenders and getting 100 different solutions for your one problem. Let me use my experience and expertise to help you.
I have developed a couple websites to help provide more information about myself and also the mortage process. For more information about me or my company, please visit http://carolinamortgageconnection.com/.
That's just a brief description of me professionally. But that's not all of who I am.
I have been a Charlotte area resident since 1999 and absolutely love the area. I am married and have 3 wonderful kids. We attend church at Harrison United Methodist Church in Pineville. Some of my personal interests include whitewater rafting, playing the drums and playing poker. I enjoy good conversation, especially with folks that have an open mind. Of course, there is more to me than this, but that doesn't leave much fun in getting to know someone, now does it? I also love good coffee, if you'd like to grab a cup some day!
So in light of that, I look forward to meeting and getting to know you!
Sincerely,
Charlotte Home Loans Your Charlotte Mortgage Lender's Blog Posts
Certifications
Here are a few of the programs available for our customers:
Conventional and Jumbo Loans Conventional loans are secured by government sponsored entities or GSE's such as Fannie Mae and Freddie Mac.
Subprime Loans Programs for those that have less than perfect credit.
FHA Loans Programs that help low and moderate income families become homeowners by lowering some of the costs of their mortgage loan.
VA Loans Loan programs available to those who qualify by military service.
Second Mortgages and Home Equity Lines of Credit Loan programs to take advantage of the equity in your home.
Fixed Rate Mortgages A loan program where your monthly principal and interest payments never change.
Adjustable Rate Mortgages (ARMs) These loans generally begin with an interest rate that is 2-3 percent below a comparable fixed rate mortgage, and could allow you to buy a more expensive home.
Introductory Rate ARMs Most adjustable rate loans (ARMs) have a low introductory rate or start rate, some times as much as 5% below the current market rate of a fixed loan.
COFI Index This index is used to determine the interest rate for some types of ARMs.
LIBOR Index This index is used to determine the interest rate for some types of ARMs.
Balloon Mortgages Balloon loans are short term mortgages that have some features of a fixed rate mortgage.
Interest Only Loans"Interest only" products are an easy way to save money and a very popular alternative to traditional fixed rates but they are not without risk. An "Interest Only" loan can offer consumers greater purchasing power, increased cash flow and a number of other benefits.
Graduated Payment Mortgages (GPMs) The GPM is an alternative to the conventional adjustable rate mortgage, and has a fixed note rate and payment schedule.
Interest Rate Buydowns The most common buy down is the 2-1 buy down. In the past, for a buyer to secure a 2-1 buy down they would pay 3 points above current market points in order to pay a below market interest rate during the first two years of the loan. At the end of the two years they would then pay the old market rate for the remaining term.
Reverse Mortgages A reverse mortgage is a special type of loan made to older homeowners to enable them to convert the equity in their home into cash.
Commercial Loans Loan programs for commercial and investment properties
Introducing a fresh new look for your Profile.
Click the 'Edit Profile' button below to enter 'Edit Mode' and continue the tour.