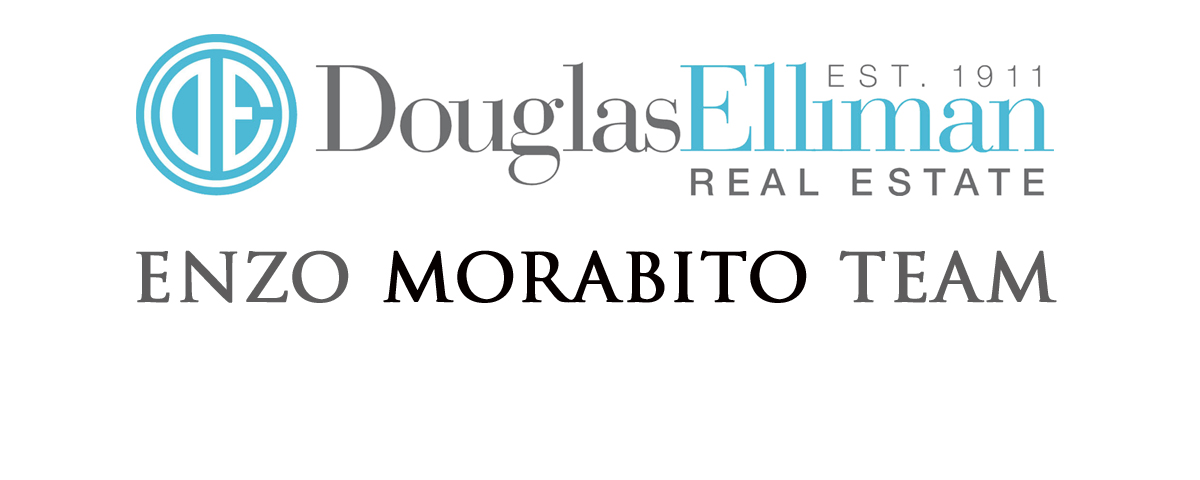 Get to Know Enzo Morabito
For more than two decades, Enzo Morabito has successfully helped sellers, buyers,renters, investors and the Hamptons' top builders and land developers with their complete real estate needs in the Sagaponack, Bridgehampton, East Hampton and Montauk area. Five years ago, Enzo Morabito saw the potential west of the Shinnecock Canal and opened an office and team in Westhampton Beach, quickly dominating that market and competition with a specialty in Dune Road and luxury waterfront sales from East Quogue to Remsenburg.
campflamingo
10/08/2015
The Morabito team, including Suzanne Bond, the team member we worked with, were professional at all times and determined to sell our home quickly. They advertised heavily on the Internet and found a buyer within weeks. I would recommend the Morabito team, and certainly Suzanne Bond to anyone on the east end interested in selling a home.
Davidaneff
09/28/2015
I can't recommend Enzo and his team highly enough. Enzo's associate Aimee Martin showed me a number of interesting properties and helped me purchase my favorite one at a very attractive price. Best of all, the whole Enzo Morabito team stuck with me for 6 months during a very complicated short sale transaction. As a first time homebuyer, I would have been completely lost during this process but Enzo and Aimee provided expert guidance and on several occasions took action to prevent the deal from collapsing. I'm sure it would have been in their self-interest to devote their time to a simpler transaction on a more expensive property but they were cheerful and highly responsive from beginning to end. Thanks Enzo
Bill Polikoff
09/11/2015
The Enzo Morabito Team was competent, professional and considerate of our needs throughout the entire process. They gave us sound advice and had access to the right pool of potential buyers. Outstanding experience!
Joel Leitner
05/21/2015
Enzo Morabito is extremely professional, focused and a pleasure to work with. Simply put, he is the best real estate broker on eastern Long Island. He sold my house within 3 months after another broker could not sell my house within 3 years.
saxthelm
05/14/2015
Enzo and his team, especially Antonio Bottero, was terrific. They are thoroughly familiar with the East End market and professional and supportive throughout the entire process. There was never any pressure, just calm analysis and advice. My family highly recommends Enzo's team.
nlk0930
05/07/2015
It took a very short time for the Enzo Morabito team (Aimee Martin and Antonio Bottero) to help us find a wonderful home in the Hamptons. Despite ice and snow, Aimee Martin left no stone unturned..showing us a wide range of homes and helping us narrow down our choices quickly. Once we chose the property, the Enzo team made sure we got the deal done. This was a totally positive experience.
carolinemehrman
05/02/2015
I have worked with the Enzo Morabito Team on several occasions. When I first moved to the East End, I went through a lot of realtors until I found Aimee Martin. I immediately felt comfortable with her, and I felt I she really had my best interest at heart. She really took her time to show us a wide variety of homes in the area. As first time homebuyers, this really put our mind at ease. Aimee was great with keeping in touch, negotiating and making suggestions. We found the perfect house and we were extremely satisified with her expertise. The whole team is great. They provide exceptional customer service. Since then, Aimee has always kept in touch and has kept us informed of the local real estate market. I will highly recommend using the Enzo Morabito team for all your real estate needs. They certainly live up to their title as Best in the Hamptons!
bradley hartman8
04/27/2015
We worked with Antonio Bottero on Enzo's team to purchase a house in Westhampton Beach. We found Antonio and the entire team to be extremely responsive and helpful in every aspect of the home search and purchasing process. Antonio and Enzo were always very patient in answering all our questions and were there for us every step of the way. They were available to speak with us and show properties whenever was convenient for us. They were not pushy or aggressive -- we could tell all along they really just wanted us to be happy with our purchase, and were willing to work with us for as long as it took to find what we were looking for. Their customer service is excellent. I would not hesitate to reccomend Enzo & team to anyone looking to buy or sell real estate in the Hamptons!
arch329
12/18/2014
We found Enzo and his team to be incredibly helpful negotiating the challenging process of selling a pre-existing, non-conforming property located right on the beach in Westhampton. Effective in getting us a great price, he also shepherded us through a series of steps with the Village that were necessary for the sale to go through.
format_quote
#1 Team in The Hamptons 5 Years in a row.