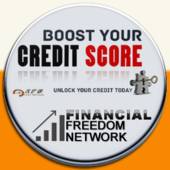 Services for Real Estate Pros
Edward Gomez
Credit Score Boost USA
Affton, MO

—

Credit Score Boost - USA Credit Solutions
World Financial Center 2
(Corporate Offices)
New York City , NY 10281
Credit Score Boost! Low fee for unsecured trade lines up to $10,000 equals scores increases. Mortgage Brokers, Lenders, Car Dealers, Consumers, Companies. 30-90 day turn around.
Get to know Edward Gomez
Okay now it's my time to brag about myself, I would rather be learning about you or helping you.  So I have been in the financial industry since 1993.  I have found that helping people with credit issues, or professionals who come across them, is very rewarding.
Although I am very busy, I work for a company that enjoys many of the same things I enjoy.
I am not available all the time to talk with everyone, but we have a large team that is able to help our clients and partners.
So let's talk more about why I am here:
My Interest on Activerain:
I am interested in partnering and networking with you regarding the customers you can't get approved for financing due to credit issues. We offer a 7-90 day turn around, money back guarantee through FDIC Banks and unsecured trade lines, secured credit cards, and other services. Buyers are switching to companies that help them with their challanged credit!  We offer you that solution to your potential clients. The accounts are primary new accounts in the our customers name.  There are no joint accounts available.
There are many reasons why so many are choosing our credit services but the biggest is honest Results!
Who can we help you get approved right now?  We are among the most trusted in the business!
We have a FDIC Bank underwritten, cost effective solution that can help you become a survivor in such economic hardship. Close more loans and not your doors! With your ability to provide this service to your clientele, you will find a formally discarded source of revenue.
By utilizing the rights provided by state and federal law, we've help thosands of consumer's credit scores improve. Ask for the link to our interactive web site.
Many people are finding due to recent changes in the credit card industry difficulty maintaining a excellent credit score.  We have tradelines from $up to 6,000 or more that report to all three bureaus in your name, not someone elses.
We are partnered with other financial firms that offer trusted services to clients. 
You may find us on their networks, Financial Freedom Network, Extreme Credit Makeover, Century 21, Chase, Wells Fargo and many others.
So not only can we offer the first step to improving a credit score which is lines of credit / tradelines.  We offer a full service extreme credit makeover, including paying debt down, credit restoration, retirement planning, creating and maintaining passive income, and coaching people to live financially free.
FACT: Under the Fair Credit Reporting Act (FCRA), it is your legal right as a consumer to have your credit report improved.
FACT: Under the Fair Debt Collections Practices Act (FDCPA), it is your legal right to put an end to all of the harassing phone calls from creditors and collection agencies. Creditors and credit reporting agencies have spent millions convincing Americans that good credit is not possible.
Don't be a victim any longer. Millions of Americans are under the impression that the credit reporting agencies are part of the government, when in fact the credit reporting agencies are not government related. Credit reporting agencies are privately owned companies that make their money by collecting information about you and selling it to others. Fortunately, Congress has passed a collection of laws called the Fair Credit Reporting Act (FCRA), and the Fair and Accurate Credit Transactions Act (FACT Act) which regulates the actions of the credit reporting agencies.
Before anything may be added onto your credit report, the credit reporting agencies must ensure that: 1) the information meets all legal reporting requirements, 2) the information was properly verified as accurate and complete, and 3) the information does not violate any FCRA or FACT Act laws, There are more than 320 federal credit reporting laws, and it is highly common that unsubstantiated information is added to credit reports without proper verification.
A recent study from the United States Public Interest Research Group (USPIRG) has documented that a staggering 79% of all credit reports do not meet full legal compliance.
Edward Gomez's Blog Posts
Mortgage / Finance
–

over 3 years ago
Mortgage / Finance
–

about 4 years ago
Mortgage / Finance
–

over 4 years ago
Mortgage / Finance
–

over 4 years ago
Boosting your score
Is your credit score preventing you from getting the things that you want, Can you afford the headache of living with a low credit score? Would you like to learn how to build new positive credit, clean up your credit, offset debt and learn how to pay your debt down quickly and affordably? Boost your credit score will help you boost your score in Las Vegas, St Louis, Texas, Atlanta, Orlando, Tampa, San Francisco , virtually anywhere in the US you can learn how to boost your credit score. Tradelines have changed, and now Trusted Banks are helping people get approved.
Certifications
It is very important that brokers, real estate agents and clients understand the credit process. We are not debt consolidation, nor counseling.  We don't do rapid rescore. Those things harm credit reports and scores.  We are credit score boosting and financial experts - we coach people and give them the tools to improve their credit score and financial portfolio,  and help you obtain new positive credit.
I just want to ensure that everyone is on the same page, and potential clients with credit issues are being helped. Here is what we are going to help take these problems off your hands temporarily until they are ready to close with you, and we hand them back over to you.
We can pretty much turn their credit around with-in a 7 to 90 day time frame...with a 100% money back guarantee! Most people encounter clients with not enough credit, or recent credit, bad credit, not enough good credit or no credit at all.  Now you know a little bit about how we do such terrific work, so lets talk about how it works for your client.
The first step before you start disputing negatives is the most important part to the Credit Score increase. Many mortgage and real estate pro's tell you to start disputing or paying them off first. NO - TOP because if you do not address this before you begin your disputes, you can lose your score entirely or have a significant score decrease.   Positive credit effects 40% of the score. This is called the debt to credit ratio and if they don't address it and have less than $5,000 available credit, their score will suffer. That's where our tradelines and credit cards help the process. They can take 7-20 days or more to post. Don't worry about that our website will coach you on how to get them, depending on their qualifications.
Second, the average credit report is weighed down 80% or more violating the over 320 laws and requirements of the fair credit reporting act. 85% of them do not have enough positive credit 40%.  So we can help correct the report, removing inquires, illegal late payment postings, collections, even public records.
Our average client sees 70-80% dramatic score increase in about 15-45 days. Can you see how that will impact the score more dramatically than trying to fix it alone or trying something you think is a quick fix? Some people think trying to go alone will fix it, when it actually can hurt them worse. Don't ever pay a collection, because it drops your scores and will hurt your credit for years to come. There are no quick fixes, it takes a little bit of time and professional help to get it done right.
Also another big help for you and your clients is debt reduction training, and programs and helping them set up savings accounts. All of which they need for lender approval. 
What is your timeframe to get the financing or the credit situated by? Most likely we need to get them started right away. Below are some links to our success stores. You are also welcome to check out our interactive web site www.boostyourcreditscore.info. We would like you to join the raving fans of our services and of your own success story!  
Testimonials for Edward Gomez
I was a little hesitant in purchasing a tradeline, but I was told it was from a Bank and and actual card that reported to all three bureaus. In 10 days it was already reporting, and in 15 days my score had boosted enough for my financing. Now I am in the other steps of their programs, improving my financial life. Thanks Edward and your team.

"Love their service and pricing. In 2 months I was financed, when I couldn't get financed before. my 535 score is now 803 -Lisa "

"Thanks for the platinum program. We were approved for $5,000 off the bat. We took the advice and didn't spend much with the new credit. We needed a new car, and were fortunate that in 15 days, it showed on our credit. We got approved for a new car, which is saving us about $1,000 a month on gasoline, and our monthly payment is lower than our trade-in because we got a better finance rate. We made sure that we kept this paid on time, and in 2 months they doubled our credit. Our goal was to purchase a home and get out of renting. We also wanted to clean our credit up. In 6 months this program helped us get approved for a new home. We now have scores in the high 700s. Thank you so much for your expertise and services. We could not of done this without you. We are recommending this to everyone. Forever indebted, Corlina and"

Bank of America Loan Officer

06/15/2014

"I contacted them for help with my clients. Without this service, many of the people that could not qualify would never close. Thanks to the credit improvement services, we are able to close more loans each month and help people reestablish"
Introducing a fresh new look for your Profile.
Click the 'Edit Profile' button below to enter 'Edit Mode' and continue the tour.