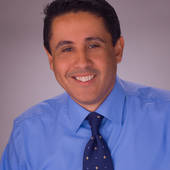 Mortgage and Lending
Frank Pabon
USDA, FHA, Appleton Home Loans 920-319-5368,
Arlington, WI

—

Hartford Financial Services - Wisconsin Mortgage Lender
Please don't keep me a secret! I wonder if any one of your friends and family members have a real estate need right now. I would love to help your friends and family.
Get to know Frank Pabon
My name is Frank Pabon, Senior Mortgage Consultant with Hartford Financial Services, Inc. and an Appleton Wisconsin Mortgage Specialist. I have been a licensed loan originator for over ten years and helped thousands of Wisconsin homeowners and Appleton Wisconsin Mortgage customers reduce debt and getting first-time home buyers in their DREAM HOME.
Hartford Financial, an Appleton Wisconsin Mortgage company, is a professional mortgage banker with the proper mortgage products that will have a significant and positive impact on your personal wealth and advancement for decades into the future.
When selecting an Appleton Wisconsin Mortgage lender, you are establishing a relationship in which integrity, professionalism, and your best financial standing are of the utmost importance. Hartford Financial was built and has prospered on this commitment to all of our clients including Appleton Wisconsin Mortgage clients. Hartford Financial has a strong presence in real estate financing as an Appleton Wisconsin Mortgage specialist as well as across the state of Wisconsin.
We also have the resources, talent and the flexibility necessary to design innovative products and bring them to the market. Hartford Financial Services, Inc. has over 100 years of combined lending experience as an Appleton Wisconsin Mortgage company and we continue to grow stronger as every year passes.
Looking for a professional, timely, and positive experience? Please call me at 920-319-5368. You can also email me at fpabon@wi-mortgage.com. For more information on Hartford Financial Services, Inc. and Frank Pabon please visit: wi-mortgage.com or email: fpabon@wi-mortgage.com. My License numbers are: WI License Number# 13085 - NMLS Number# 235049 WE ARE AN EQUAL HOUSING LENDER AND A WISCONSIN MORTGAGE LICENSEE.
Frank Pabon's Blog Posts
Lending / Financial
–

over 7 years ago
Lending / Financial
–

over 8 years ago
Lending / Financial
–

over 8 years ago
Lending / Financial
–

over 8 years ago
Certifications
Wisconsin mortgage offers low interest rates on:  
30 year fixed, 25 year fixed, 20 year fixed, 15 year fixed, and 10 year fixed
Wisconsin mortgage offers FHA Mortgages  
Wisconsin FHA Refinance
Wisconsin FHA Purchase
Wisconsin 203k (rehabilitation loan)
Wisconsin FHA Streamline Refinance
Wisconsin Reverse Mortgage
Wisconsin mortgage offers Conventional Mortgages   
Rate and Term Refinance
Cash out Refinance
Debt Consolidation
Lender Paid Mortgage Insurance
Wisconsin mortgage offers VA Mortgage Loans    
VA Mortgage Loans 
Jumbo VA Mortgage Loans
VA Streamline Refinance Mortgage Loans
Wisconsin mortgage offers USDA Mortgage Loans  
100% Financing
USDA Rural Housing
Wisconsin mortgage can provide cash to you with our Wisconsin Refinance Programs: 
Home Improvements
Debt Consolidation
Deliquent Property Taxes
Delinquent Income Taxes
Divorce Pay Off
Wi-mortgage.com has programs for those who have had credit issues such as bankruptcies and major health issues.  
We offer fast and friendly service.  You can have your new Wisconsin mortgage in as little as 21 days!  Many lenders take 45-60 days to close your Wisconsin home loan.  Looking for a respectful, honest, positive, and local Wisconsin mortgage lender?  You have found the right place! 
Affiliated Websites
Testimonials for Frank Pabon
Chris and Kaley B.

06/12/2013

Dear Mr. Pabon,
Thank you so much for helping Chris and I purchase our home in Beloit. We will always remember you when people ask us where we got our loan. You made the process so easy. You asked for a lot of documents but you at least explained why you needed them. It made things so much easier for us because I was so confused at the beginning. From the bottom of our hearts, thank you so very much! Chris and Kaley B.


Dear Frank,
I wanted to let you know that we loved every aspect of dealing with you and your company for our refinance. I normally do not take the time to fill out those comment cards and write letters of recommendation, but our experience with you was nothing short of splendid.
First off, you were very professional, extremely knowledgeable, and most of all, understanding to our situation. After my husband's disability, every bank that we went to rejected our loan because they said we didn't have enough income. Even though my husband and I have impeccable credit scores, the banks just kept saying that we didn't make enough money.
I don't know how you did it, but you were able to get my loan done! After all we have been through, you brought something positive back to our lives. We needed to lower the payment to make it more affordable and you did that. Thank you so very much Frank! Sincerely, Katie N.


Dear Frank,
Thank you so very much for getting this loan done. I think out of all the loan officers that I have had over the years, you explained everything the best. Some of the things you told me about escrows totally made sense to me. I wish somebody would have told me that at some point. You totally made complete sense and explained things exactly like someone like me would understand.
You should be proud of yourself. You are probably the most educated mortgage person I have ever dealt with. I am going to tell everyone I know about you and you can expect a lot of business from it. Thank you again! Rose D.


To Whom It May Concern:
I'm hoping this letter reaches whoever Frank Pabon's boss is. Please forward this on to whoever he reports to. I must give kudos to Frank Pabon in the Columbus branch in Wisconsin. I had been working with 4 different companies since August of last year. Each place that I began the process with said that everything was just fine and we would be closing within a couple weeks. These were complete lies! I was very apprehensive when I spoke with Frank because everyone had already promised to close my loan.
I understood that I have a unique situation in that I needed to get some cash out to pay off my ex-wife. I also began to understand that banks just don't like it if I live in the country. Unfortunately there were not enough sales as one of the previous loan officers had said.
Frank was able to get the loan done when everyone else was not able to. He worked hard to get it done and I am very thankful. Not having to worry about my ex-wife's pay off is awesome!
I just wanted to let you all know that Frank is a great loan officer and deserves to be recognized as such. Sincerely, Tim V. H.


Dear Frank,
I just wanted to let you know that I really appreciate what you did for me and my kids. I needed to get this house refinanced because I was paying too much and I knew it. I still can't believe that you were able to get me a 4.75% interest rate. Everyone else that I spoke to said that they wouldn't be able to help me. You worked with me and I really appreciate it. You are a great person and I would totally recommend you to everyone that needs to refinance. Thank you again for helping us! Kim B.

Introducing a fresh new look for your Profile.
Click the 'Edit Profile' button below to enter 'Edit Mode' and continue the tour.