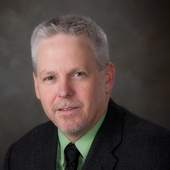 Real Estate Agent
Kevin McGrath
Long & Foster Real Estate Companies
Fredericksburg, VA

—

Long & Foster Real Estate Companies- Fredericksburg/Spotsylvania
Kevin McGrath - Realtor - Long & Foster Real Estate - Selling Homes & Real Estate In The Fredericksburg, Stafford, and the Spotsylvania Virginia Areas. www.fredva.com
Get to know Kevin McGrath
Kevin McGrath's Blog Posts
Certifications
So, you're looking to buy a home?
Buying a home should not be like having a tooth pulled; rather it should be one of the most exciting adventures that you ever embark on. What more could you ask for? You have exploration as you seek out new homes and neighborhoods. You have excitement and anticipation as you narrow down the choices and compare the pros and cons of different properties. And most of all, you have that feeling of success and accomplishment when you find that special property.
Sounds great, right? But how do you get there? Where do you start?
Never fear. Help is at hand.
Step 1
Call your lender. Call our lender. Call any lender, but call a lender. This short 10 minute phone call is one of the most important calls you will ever make. The object of this call is to get you "pre-approved" for a loan. The Lender will ask you some very basic questions, and after quickly reviewing the information, will then tell you how much house you qualify for. This is very important. You don't want to waste your time looking at homes outside of your price range. Even more important, you don't want to skip looking at houses that might be great for you because they were priced at what you thought was out of reach, but in reality was not. At the completion of this call, the lender will usually give you what is called a "pre-approval" letter. This is a very important document. We'll talk more about that later.
Step 2
Call or email your Realtor. (Preferably us). Tell us a few things. Where do you want to live? What is important to you in a house? Large yard? Big kitchen? Basement? Close to shopping? Anything that will help us to find that perfect home for you.
Step 3
Your Realtor (again, and I can't stress this enough, we really do prefer that it be us) will send you listings that they think meet the criteria that you have provided. You review listings and provide feedback. A few emails back and forth, and you will usually find that you have very quickly narrowed down the list of homes that you want to see.
Step 4
Now the fun begins. We start touring homes. You notice I said we. At this point, I am assuming you took the hint from the prior paragraphs.
Step 5
After viewing a number of homes, you have decided on the home that is right for you. Now it is time to make an offer. We will provide you with all the market data and other information in order to come up with an offer amount, but the final decision will be yours.
There a couple of things you will need to have when we write up your offer. One of them is your checkbook; we'll talk about that in a minute. First, let's talk about this mysterious letter that your lender gave you. The easiest way to explain this is to ask you to put yourself in the seller's shoes for a moment. Your house is on the market, and you get an offer. The purchaser's letter from their lender gives you some level of comfort that this purchaser can in fact get a mortgage, and their offer is strong enough to warrant taking your house off of the market. I can't stress enough the importance of having lender letter in hand when you start looking at homes. This letter is an important part of any offer, and I can tell you quite a few stories of folks who find that perfect house, but did not have their lender letter in hand, and for one reason or another, the seller accepted another offer.
But why do you need a checkbook? For the same reasons that the seller wants to see that lender letter. A deposit gives the seller some level of security that the purchaser is actually serious about buying their house, and is willing to put up some amount of money to show their level of seriousness. There are also some contractual issues we will certainly discuss with you. You might ask "How much money do I need for a deposit?" There is no amount that is set in stone. Typically, in our market, the average amount seems to be around $1,000, but we have seen plenty of deals with more, and plenty with less.
Step 6
The contract/offer is written up and delivered to the sellers agent. The sellers agent presents the Offer to the Seller, who either accepts, rejects, or makes a counter offer. If accepted, and the seller has signed in all the appropriate places, and then delivered to you, you generally have what is called a "ratified" contract. This simply means that all parties have come to terms, and that an enforceable contract now exists.
If there is a counter-offer, you can accept their counter-offer, submit your own counter-offer, or simply walk away. In today's market, there is usually a certain amount of give and take when it comes to counter-offers. Again, once all parties agree, and all parties have signed in all the appropriate places, and the contract has been delivered, the contract is considered "ratified."
Step 7
Now comes the waiting. Most of what happens now goes on behind the scenes. We will deliver a copy of the Sales Contract to the Lender that you have chosen, as well as to the Title Company that you have chosen. The Title Company is the company that handles the "closing" which is the transaction in which the title changes hands.
A couple of quick points on the issue of lenders and title companies. By law, you have the right to use any lender or any title company that you like. Most realtors will offer you a few options, quite often companies that they are familiar working with, but in the end, you have a legal right to choose.
The Home Inspection, assuming you have requested one, will be scheduled. The time and date of the inspection will be coordinated with you so that you may attend if you so desire. Home Inspections generally take a couple of hours.
Closing will be scheduled. Typically, closing will generally take place 30-45 days from the date of ratification, but this to can be a negotiating point on any contract.
And before you know it, you will be moving in to you new home. Long & Foster is committed to making this important transaction a smooth one. Contact us today and let us help you being the exciting adventure of finding your dream home.
www.fredva.com fredva@LNF.com 540-604-1843
**Please note that this is an abbreviated synopsis of the home buying process, and should not be substituted for the advice of a qualified professional or to contradict the actual contract process. All purchasers are encouraged and advised to seek the advice of qualified individuals, whether they are realtors, attorneys, accountants, or other real estate and legal professionals.
Introducing a fresh new look for your Profile.
Click the 'Edit Profile' button below to enter 'Edit Mode' and continue the tour.