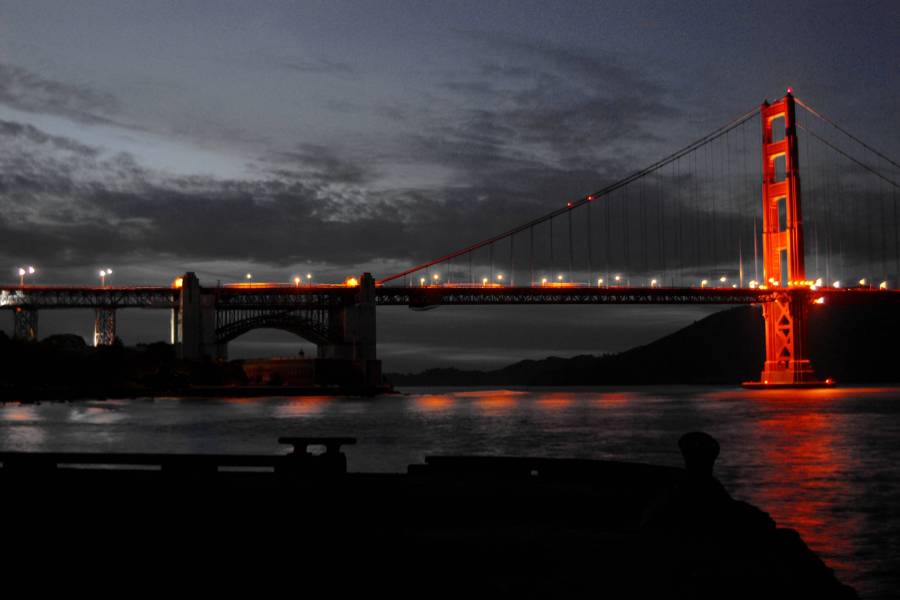 Get to Know Gabriel Rojas - 917-674-6556
Gabriel Rojas grew up in two disparate worlds, dividing his time between the pastoral countryside of New York's Finger Lakes and the urban dynamo of New York City. An accomplished fashion photographer, his father encouraged his visual development early on, resulting in an extraordinary eye for detail which Gabriel has channeled into his love for real estate, architecture, photography, and design. His father's photo studio was located in Manhattan's notorious Meat Packing District, and was a pioneering real estate play long before it became the hip and trendy destination it is now. 

While working in advertising sales in 2000, Gabriel's interest in real estate took flight with his investment in what was to become the "Harlem renaissance." Seeing the vast potential in Harlem, an area he knew was destined to succeed, he purchased a home in the gritty but up-and-coming neighborhood. His investment there would become a profitable rental property once he decided to make the move west to San Francisco. 

For real estate buyers and investors, Gabriel brings the same opportunistic outlook to the San Francisco market. Beginning as a leasing agent in the historic Mission District, Gabriel quickly built his knowledge of San Francisco: its diverse neighborhoods, their unique character, and the kinds of people interested in becoming a part of them. Like New York, San Francisco provides people with an exciting opportunity to buy in a world-class city that's experiencing incredible growth, and build future value. For sellers, Gabriel provides a comprehensive framework to prepare a home for market, and get it listed and under contract at the highest potential price in the current market – all in the shortest amount of time.

Persevering, ambitious, and an extraordinary listener, Gabriel stakes his success and reputation on his uncompromising attention to detail and his pioneering spirit. 

Agent Profile Page
Realtor, ABR®, CIPS®, CREIPS, NCREA, PMM, TRC
Avenue 8 - San Francisco, CA
As a dedicated real estate professional, l've helped my clients navigate the real estate market with confidence for over 16 years. Bringing to bear my vast experience, advanced market knowledge and natural affinity for people, I strive to be a true partner to my clients; when you work with me to buy or sell a home or commercial property, you can expect me to advise you just as if I were negotiating my own purchase or sale.
Since embarking on my real estate career in New York in 2000, I've been a home buyer as well as a seller, and investor in rental property. I spend my days as a realtor and investor in the thriving San Francisco, East Bay, and North Bay markets, sharing my years of experience with every client.
My expertise includes:
* Property Listings
* Commercial Property
* New Construction
* Loft and Conversion Property
* Clean Construction Advocacy
* Rental Property Investor/Advisor
* Corporate and Personal Relocation
* A Private Portfolio of Off-Market Listings/Developer Offerings
* Paperless Transactions
Certifications:
ABR® - Accredited Buyer's Representative
CIPS® - Certified International Property Specialist
CREIPS - Certified Investment Planning Specialist
NCREA - National Commercial Advisor
PMM - Property Management Master
TRC - Transnational Referral Certification
Current Memberships and Affiliations:
The National Association of Realtors (NAR)
California Association of Realtors (CAR)
San Francisco Association of Realtors (SFAR)
Posts Held:
Chair - SFAR Global Business Council | 2020
Chair - SFAR Event Planning Committee | 2016
Board of Directors - San Francisco Association of Realtors | 2015
Chair - SFAR Education and Member Services Committee | 2014, 2015
Co-Chair - SFAR Event Planning Committee | 2015
Past Memberships and Affiliations:
Member - Education Committee | 2013, 2018
Member - SFAR Global Alliance Committee | 2013, 2018
Member - San Francisco Chamber of Commerce
Member - Commonwealth Club of California
Press/Published Works:
http://www.pachamama.org/blog/soil-the-understated-hero-of-our-planet
Certifications
ABR® - Accredited Buyer's Representative
CIPS® - Certified International Property Specialist
CREIPS - Certified Investment Planning Specialist
e-PRO
NCREA - National Commercial Advisor
TRC - Transnational Referral Certification
Pat & Gina H.
06/21/2015
Gabriel has excellent up to date knowledge of the housing market in the Bay Area! His responsiveness was always 24/7. He knew exactly what we wanted in a home...and delivered that!
Romie B.
09/13/2014
We worked with Gabe to successfully purchase an investment condo in San Francisco. Since we were in the process of completing a 1031 exchange we had a limited amount of time to identify and close on a property. Gabe's knowledge of the S.F. market was tremendous as he really had his finger on the pulse of pricing, availability and the competitive landscape. His expertise ultimately led to a quick and smooth purchase for us. We would highly recommend Gabe to anyone looking for an honest, diligent, and knowledgeable real estate pro.
Ben W.
09/06/2014
Gabe is without a doubt the best agent with whom we've ever worked. We would use him again in a heartbeat. He knows the market better than anyone, and he always looked out for our interests. He's professional, courteous, and as ethical as they come. To top it off, he's also a super nice guy. Hire him. You won't regret it.
Mona M.
03/11/2014
Gabriel is absolutely the best! He sold my condo within a couple weeks. I was initially worried because my condo was near a new construction and the view would be all blocked once the new building went up. In addition, my condo had none of the amenities all these new developments seem to have (gyms, pools, concierge, etc). However, in our first meeting Gabriel already had a plan. He showed my place to a ton of agents and some buyer before we even put it on the market. Once it was on the market we had a buyer within a week with a bid well above the asking price. After some negotiations it was a done deal. All in a 2 week time frame. Simply amazing! Thank you Gabriel for making it all so easy and painless.
Ben B.
09/09/2013
Gabe is a diligent and reliable agent. He found a buyer quickly and looked out for my best interests in what turned out to be a complex transaction. Highly recommended.
Luke B.
08/03/2013
My wife and I worked with Gabe this past Spring in a search for a house in Pacific Heights. From the get-go, Gabe demonstrated that he was eager for our business without ever putting on a hard sell. We felt throughout the process that Gabe was working hard for us, that he listened to us, understood our requirements, and helped us formulate a strategy that enabled us to finally land a condo in the perfect spot for us. Gabe is very thoughtful and professional, easy to work with, and dedicated to his clients. We recommend him highly to anyone seeking to buy a house in San Francisco.
Scott B.
10/22/2012
We chose Gabriel as our agent to help us buy a condo in SOMA a couple months ago. Not only did he find us our dream property, but he had the right connections to get us a showing before it hit the market, giving us a huge advantage over other buyers. I'm happy to say we have now moved into our new place and absolutely love it. Many thanks to Gabriel for a fast and smooth transaction and helping all along the way.
Katrina G.
10/11/2012
We recently purchased a condo in the city and Gabriel really worked hard for us and got the job done. He was polite and friendly and really knew what to tell us, how to find what we needed.
format_quote
Your Neighbor. Your Friend. Your Dedicated Advisor.