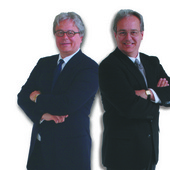 Real Estate Agent
Gary Bolen
CRS - Lake Tahoe Real Estate Information
South Lake Tahoe, CA

—

McCall Realty
Search our site for South Lake Tahoe Real Estate and South Lake Tahoe Real Estate Information. Find all current South Lake Tahoe Real Estate Market Conditions at www.laketahoerealestateblog.com.
Get to know Gary Bolen
We are Brothers in Partnership: Gary Bolen is OUR PEOPLE PERSON. He provides a winning combination of personal service skills and extensive sales and marketing experience to our real estate service. A long-term Lake Tahoe resident, Gary Bolen excels in personal contact and service skills. Patient and friendly, Gary is a people person with a winning smile, a kind word and a pleasant conversation for everybody. Known for his sincere empathy and consideration of other people, you can count on Gary; he has exactly the character that you would want to represent you and your family's interests. Among Gary's experience and accomplishments: • Long-term Lake Tahoe Resident. He has lived on Juniper off Kingsbury Grade for the last 12 years. • World Traveled. From a military family, Gary has lived in Japan, France, Iran and Germany. He speaks some French,more Persian and a little German. • Music Director. An accomplished professional musician, Gary was a guitarist and Music Director for two extended shows at Harvey's Resort Casino for 6 years. • Business Owner. Before coming to Lake Tahoe, Gary and his wife Janie created a successful entertainment industry catering company in Los Angeles. • Hobbies. An avid outdoorsman, Gary is quietly a great fisherman. He plays a good game of golf and likes to cook, but music has always been his passion. An accomplished songwriter, Gary has a recording studio in his home. Richard Bolen is OUR BUSINESS GUY. His success as a corporate sales and marketing consultant adds depth and experience to our real estate practice. Complimenting his brother's personal skills, Richard Bolen adds business depth and experience to the Bolen & Bolen real estate team. Richard created and was SR VP Marketing of a national public company in the 1980's, and later formed his own business as a corporate marketing, advertising and design consultant In Los Angeles. Richard developed clients and experience in the entertainment, health care, financial services, publishing, resort hotel and cruise ship industries. In 2001, the hectic pace of Los Angeles became an easy trade-off for the peace and tranquility of Lake Tahoe. He and his wife Maxene own a home on Pine Drive off Kingsbury Grade. Among Richard's accomplishments: • SR V.P. Marketing. Richard led the marketing efforts for a national health care corporation, two publishing firms and a cultural museum. • Advertising & Marketing Agency. Richard has directed and produced national advertising campaigns, national public relations efforts and trade show productions. He has also produced and distributed millions of pieces of direct mail across the country, where in one such effort alone, Richard doubled a corporation's national sales and cut selling costs by 50% at the same time. • Graphic Designer. One key to Richard's success is that he is a skilled, hands-on graphic designer and copy writer. As a designer he has worked for Disney, Buena Vista, Paramount Pictures and Holland America Line and more. • Internet. Richard was a marketing consultant and content programmer for a successful internet venture by an international entertainment and retail conglomerate. He was also involved with an internet start-up that at one time had as much as 10-million hits per month. • Hobbies. Richard's hobbies take the form of work. "Creativity is what's most important to me," he says. Richard has produced music, managed successful rock and roll bands and was one of three producers of the reggae motion picture feature film "Rockers."
Gary Bolen's Blog Posts
ActiveRain Community
–

over 9 years ago
ActiveRain Community
–

over 9 years ago
ActiveRain Community
–

over 9 years ago
ActiveRain Community
–

almost 8 years ago
Certifications
BUYERS:
Teri and Mark: Mid Kingsbury, Lake Tahoe (Stateline), NV"We worked with Gary and Richard for almost a year." They showed us house after house in all areas around the Lake including some houses in the Carson Valley. It took a long time for us to find exactly what we were looking for, we probably looked at something close to a hundred different houses. We feel any other realtor would have given up on us but Gary didn't. We ultimately found our "Dream Home" and we couldn't be happier. We thank them for their tremendous patience and would highly recommend them to anyone.

Christine: Tahoe Paradise, South Lake Tahoe, CA
I had been vacationing at Lake Tahoe since I was a little girl and I always wanted a place I could call my own in the mountains. When I finally had the opportunity to purchase my "dream getaway" I contacted Richard and Gary to begin the search. The first place they showed me was perfect and I made an offer. My heart sunk when I found out I was a little too late and the property went into escrow. Though very disappointed I continued the search and was shown many other properties. None could compare with my "dream cabin." Gary and Richard told me that sometimes escrows don' t work and even though it was a long shot my cabin might come back on the market. As fate would have it the property did in fact fall out of escrow and I was contacted immediately. Richard and Gary got my offer accepted and after a smooth transaction I got my piece of paradise in the mountains. I am deeply grateful the the Bolen brothers for all their hard work and tenacity in staying with me through a very emotional time. If you are considering buying or selling in the Tahoe area, call the Bolens. I'm so glad I did.

Rod and Serena: Upper Kingsbury, Lake Tahoe (Stateline), NV
Richard and Gary showed us a number of properties and we were quickly impressed by the depth of their knowledge of the Tahoe market. We knew we were safe in their hands. When we did purchase our house their service didn't stop there. They were most helpful in our discussions about remodeling plans. Richard and Gary, unlike most real estate agents who disappear after a sale, have stayed in touch with us on a regular basis for the last three years. We look forward to their frequent market updates and other detailed information about the Tahoe market and our neighborhood specifically. We highly recommend Gary and Richard and they will represent us when we buy or sell again.

Tony and Lisa: Tahoe Village, Lake Tahoe (Stateline), NVWe walked into the Bolen's office off the street. Gary and Richard listened closely to what we were looking for and in a matter of minutes we were shown exactly that. They took us directly to it. One house, one showing. That was it. We made an offer immediately and got a very quick acceptance. It was an incredibly quick transaction and we were soon the proud owners of our piece of paradise. Gary and Richard have stayed in contact with us on a regular basis for the last two years and are continuing to look for another piece of property that we can build on. We eventually plan to retire in the Tahoe area and will continue to work with Richard and Gary. These are the kind of guys you want working for you. If you are interested in Tahoe area real estate do yourself a favor, call the Bolens.

Manny and Carol: Hidden Woods, Lake Tahoe (Stateline), NVWe had been looking for Tahoe property for some time before we met Richard and Gary. We originally met another agent, but felt we wanted more follow up and attention. The Bolens can follow up and they will pay attention to you. They also knew the market and we knew we would get the kind of service we expect from a professional. It turned out we bought a house we had seen before but this time our questions were answered quickly and thoroughly. Richard was a terrific negotiator and the trust he instilled made us very comfortable. His attention to detail and depth of knowledge made us feel safe in our decision to purchase our dream home. There were no mistakes here. When you make this kind of investment you expect no mistakes. These two brothers will deliver everything you want in a Realtor, and then some.

Gary: Mid Kingsbury, Lake Tahoe (Stateline), NVRichard and Gary came highly recommended from friends of mine who were very impressed with the service they had received in the purchase of their properties. "Gary has the patience of a saint and will show you properties till you drop, " said my friend. Fortunately he was a good listener too and I found the right property without going through as long a process as that it could have been. I was looking for value and I am not the kind of person who will let emotions blind me when it comes to making this type of decision. I found what I was looking for and I got the kind of service I would deliver. Richard and Gary are professionals. Gary has stayed in contact with me on a personal basis and has helped in many ways beyond what you would expect most realtors would do. I will recommend Gary and Richard to anyone interested in Lake Tahoe real estate.

Jeff, Cyndi and Beni: Upper Kingsbury, Lake Tahoe (Stateline), NVRichard and Gary were referred to us by a very good friend who Richard has been working with for some time. They came recommended as very knowledgable, thorough, and very dedicated to providing the best real estate service possible. This proved to be true for us as well. They found what we were looking for in no time at all and showed truly excellant negotiating skills through the offer and acceptance period. We had another out-of-state property we needed to sell in order to make our Tahoe purchase. Richard was right there in helping monitor that transaction as well. Our Tahoe property is now a dream come true and every time we look out our window to the stunning lake below we pinch ourselves to make sure we are'nt dreaming. Our experience with Gary and Richard and the purchase of our home was the very best and we will recommend the Bolen brothers to you and anyone else who is looking for a Tahoe piece of paradise.

John and Brenda: Round Hill, Lake Tahoe (Stateline), NVWe like these guys. We were comfortabe with them from the start. They knew how to listen and then how to act. The house we bought had been on the market for a quite a while which we could not understand because it was perfect for us. It came professionally decorated and furnished with oustanding appointments...even down to the exquisite art on the walls...would you believe signed Dali prints and Tibetan thonkas? We were so glad the house we bought had somehow slipped through the minds of the other realtors in town. We later learned that it somehow it had been shown very seldom in the months prior. How lucky could we get! Anyway, Richard and Gary are now our friends and when we finally retire in a few months and make the permanent move to Tahoe we will see them alot more often. You would like these guys as neighbors as much as we do. You might want to become a neighbor too.
Introducing a fresh new look for your Profile.
Click the 'Edit Profile' button below to enter 'Edit Mode' and continue the tour.