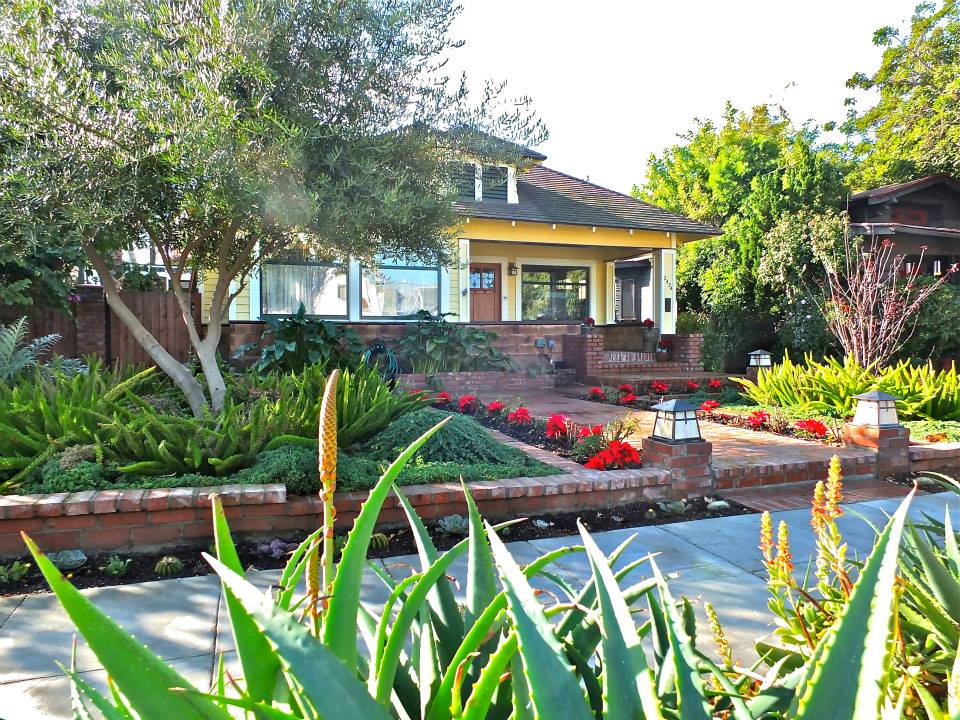 Get to Know Georgette Leal
Skills
Probate and Divorce Specialist. Negotiation Skills. Speak fluently, read, and write Spanish.
Mr. M Fogelberg
06/30/2014
Georgette is first-rate. I have a very demanding job and travel a lot. Georgette worked with me to accommodate my busy schedule and to make the home buying process simple and enjoyable. Thank you!
Jim & Linda P
01/28/2014
"Georgette is the consummate professional and an absolute pleasure to work with. Her thorough and extensive knowledge of the Long Beach area, her keen sense of what we were looking for, and her expertise in real estate transactions made the purchasing of our new home flawless. We cannot thank Georgette and her staff enough for finding us the perfect home."
Y Kham
11/23/2013
Georgette is a friend. We discussed separating our friendship and business prior to working together on the sale of my home. That was unnecessary. Georgette is a professional through and through. Her attention to detail from photos (nicest real estate photos I've seen in a while) to the contract negotiation was outstanding . All at once, Georgette was selling two of our neighbor's homes. One sold within four weeks. Ours and our other neighbor's sold within the first few days of being on the market. Our area is not the greatest and I know Georgette was instrumental in making the most of our home best features. With complete confidence I recommend Georgette. It is a blessing that the Long Beach market has her. She really does that she says she does which is healing the market one client at a time!
Miss E
11/23/2013
Georgette is one of the most professional people in the Real Estate world that I have ever worked with. I interviewed her as a part of 3 other interviews and she blew me away. She came in with a presentation on how she was going to sell my house- and it worked. She then helped me buy my next home, with extreme patience. And when I need real estate advice she is always there to help me with any silly question I may have. I cannot recommend her enough.
Jose & Louisa M.
11/08/2013
"We wanted to thank you again for all the help and attention you gave us in the sale of our home. You were wonderful."
Tom & Justine B.
10/01/2013
"Thank you for making our dream home a reality."
M.L. & T.L.
09/27/2013
"My husband and I sold our house with Georgette during a very challenging time for us. Besides the housing market being in a tough spot, we were also expecting our second child. Georgette was a dream to work with during this time. I cannot imagine working with anyone else. She made the process effortless! We trusted Georgette's professional advice, which made us feel very comfortable in our decisions, and her attention to detail, follow up, and work ethic were all wonderful. She was never pushy, and in fact she actually was very calming and informative. It would be a pleasure to recommend her to others and to work with her again!" – M.L. & T.L., sellers
PJ
09/17/2013
"From the moment I met Georgette, I knew she was going to be the perfect person to help me sell my house. Georgette has a keen understanding of the Long Beach market and brought thoughtful insight to pricing and marketing strategies that paid off resulting in not just one, but two other offers in less than three month's time. I highly recommend Georgette to bring added value to any real estate listing in the Long Beach area." - P.J., seller
G.K. & A.K., buyers
09/11/2013
"I was relieved to have a colleague refer me to Georgette after two deals fell through for me. Georgette brought a strong point of view on the Long Beach market due to her knowledge and advised us on how to aggressively pursue a home that met all of our requirements. When Georgette set our expectations on what the market was demanding and what the deal would require, we were able to close with ease. Strong client skills are rare to find and Georgette is very good at setting expectations and guiding you through the rough spots. We are so grateful we found someone as grounded, strategic and caring as Georgette" – G.K. & A.K., buyers
I. R seller and buyer
08/30/2013
"Georgette represented me twice in buying a home and once in selling. I could not recommend her and her team too highly. On the selling side, she and her team did outstanding work. They priced the condo right, produced good marketing material, negotiated skillfully with buyers and dealt patiently with the demands of a difficult HOA board. On the buying side, Georgette negotiated a fast and profitable deal on both occasions. At all times, Georgette was sensitive to the needs of my family, extremely competent, professional, fun and never pushy. Georgette is by far the best Realtor I have ever dealt with and I couldn't imagine working with anyone else in Long Beach. Being a Registered Nurse is obvious when you deal with her." - I.R., seller and buyer
Lenore
08/20/2013
Georgette was very professional throughout the whole escrow process, managing a number of sticky, potential deal breakers along the way
Dillan Ford, Managing Partner Seattle
08/09/2013
"Having purchased some homes in Southern California. I can confirm that working with Georgette was the finest agent/client relationship I have experienced. She is a professional who can be counted upon for good advice and for working in her clients best interest. Georgette and her staff understand all the nuances that can derail a transaction if not properly executed. As a professional, I value capability and expertise above all else. If you are interested in working with an expert, Georgette is the one you want to work with."
Dolly
04/16/2013
Georgette keeps me up to date on what is going on at all times...she takes care of everything and is a pleasure to work with. And, she is very respectful of my time-she is always on time for our appointments