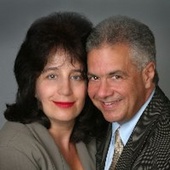 Real Estate Agent
Gerald Hirschhorn
Long Beach, NY

—

Douglas Elliman Real Estate
Gerald and Marina Hirschhorn have established themselves in the Long Beach community as trusted real estate advisors. We are devoted to providing consumers with sound practical actionable advice.
Get to know Gerald Hirschhorn
SHORT SALESJackie Mason, the famous comedian and star of one man Broadway shows, once told this ethnic joke: I've got a friend who's half Jewish and half Italian, Whatever he can't get wholesale, he steals. Please don't be offended by this ethnic humor. All I'm trying to say is why on earth would you pay full market value when you can find the home of your dreams and buy short?The banking practices of the last five to ten years created an artificial market for homes. In plain english people were able to buy homes they really couldn't afford to maintain. Also the extra demand created a larger than normal increase in the value of homes. It was only natural that there would be a correction and prices would go down. Just as this is natural please keep in mind that this phenomenal buying opportunity will also end.There are many reasons why people have problems financially: loss of income, loss of health, bad decisions, economic downturns...etc.Now let's make believe you are behind on your mortgage or you realize that you can no longer make ends meet and you are wise enough to not have your head in the sand and you either contact your bank or you try and sell your home.Your bank would rather accept a short sale then go the foreclosure route if you can provide the necessary documentation and your hardship letter is compelling and heart felt. Why? Because the cost of foreclosure is greater than the cost of taking ten to fifteen per cent below true market value. So, on a Five hundred thousand dollar home 15% = $75,000. WOW!!!!!Imagine going to your supermarket with a $75,000 dollar off coupon. And every day this is happening. We don't know for sure how long this will last and I'm more concerned with saving people money than trying to forecast the market. No one has a crystal ball but the SMART MONEY IS BUYING INTO WEAKNESS. To truly be successful you must engage the services of a realtor who understands this market and can demonstrate his expertise. Always ask,ask,ask,ask,ask,ask,ask, as many questions as possible. This is the time to buy especially when u can also get other financial concessions that will save u enormous amounts of monies (please see buying down the mortgage rate).This is a very complex subject and I'd rather you e-mail specific questions to gerrymarina@gerrymarina.com. Long Beach Real Estate About - Featured Listings - Search for Homes - Free Reports Favorite Links - Apply Online - School Info - Community Links Dream Home Finder - Resource Center - Your Home's Value - Local Partners
Gerald Hirschhorn's Blog Posts
Real Estate General Information
–

over 11 years ago
Real Estate General Information
–

over 11 years ago
Real Estate General Information
–

over 11 years ago
ActiveRain Community
–

about 11 years ago
Certifications
FAQ (Frequently Asked Questions) Question # 1. When is the market going to bottom out? No one knows the top or bottom of any market. All we can say is right now we're buy into weakness and if you can buy short this an extraordinary time to invest in real estate. Question #2 What is a short sale? When the bank agrees to accept less than its owed for a property. Question # 3 How can I participate in a short sale? Ask realtors if they have done them. Ask, ask ,ask many questions to make sure they are experienced and are able to successfully help you achieve your goal of buying short. Basically it's like getting a coupon to buy your home for $50,000 less. (Just an approximation it could be more or less than this figure). Question #4 How do I sell for top dollar in a buyer's market? It takes a realistic approach. A dedicated realtor. And most important you must and I mean must price your property slightly below the market. Also if you want top dollar it better be in top and i mean top condition. You must have a dynamic web based marketing plan. You must create a sense of urgency, increase demand and field multiple offers asap to get the best bid. Finally the realtor must be able to overcome all the potential minefields that destroy deals. Question #5 When will the market come back? When it comes back. No one knows for certain yet the so called experts love to make believe they know. It reminds me of the weather forecaster who would tell you its going to be sunny w increasing clouds and a chance of rain, there might be a cold front but there's a jet stream to the south, increasing lightness at dawn but there will be a solar eclipse... in other words most forecasters blow hot and cold at the same time- what's important is too undestand how to work the market that you are currently in. Question #6 What does it mean to buy down the mortgage and how is it done? By paying points you can lower the interest rate on your mortgage. Every point (1% of mortgage, ie. $400,000 mortgage 1 point= $4000) paid reduces your mortgage by 1/4 of one percent. Remember that points are deductible from your Adjusted Gross Income and are an excellent tax benefit. Consult your CPA for a cost benefit analysis. An excellent idea is to request the seller to pay the points. You will still receive the tax benefit if its done properly and its worth much more than the actual cost of the points. Ask your banker to calculate the difference over the first 7 years of your mortgage. Long Beach Real Estate About - Featured Listings - Search for Homes - Free Reports Favorite Links - Apply Online - School Info - Community Links Dream Home Finder - Resource Center - Your Home's Value - Local Partners
Introducing a fresh new look for your Profile.
Click the 'Edit Profile' button below to enter 'Edit Mode' and continue the tour.