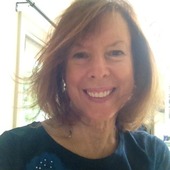 Real Estate Agent
Ginny Gorman
Homes for Sale in Southern RI and beyond
North Kingstown, RI

—

RI Real Estate Services ~ 401-529-7849~ RI Waterfront Real Estate
South Kingstown,East Greenwich,Narragansett,Charlestown,
Jamestown,Exeter,West Greenwich,Warwick,
North Kingstown , RI 02852
---
RI Waterfront Real Estate Agent ~ Buyer/Seller Services in waterfront, beach/vacation, luxury & southern RI properties. Working on fulfilling client dreams. Realtor, Ginny wears the sparkly red shoes.
Get to know Ginny Gorman
 Why work with Ginny Lacey Gorman?  First and foremost, my expertise of the Southern RI real estate area, schools,
 communities, neighborhoods, politics and regional experience will save you time and definitely money.  My knowledge of RI waterfront,luxury, coastal and ocean front real estate in North Kingstown, South Kingstown, East Greenwich, Narragansett, Jamestown, Charlestown, Warwick RI and beyond is part of what I share with my clients.  I love to sell RI real estate and market it fully with a concierge sales marketing package to sell my clients homes.
Working with buyers and sellers is first and foremost a pleasure because I have found a profession that I have a passion for and share it with my clients.  Ensuring the utmost care and concern for seller and buyer needs and concerns as they move along the home ownership process in Rhode Island real estate. 
Find out what my customers and clients are saying about me here at top RI coastal real estate agent.
I am a savvy Internet marketer which is paramount to a seller since over 95% of all homes for sale are found on line now. My strong customized marketing plan is what will sell your home. My job is to listen to you, understand your needs and make any transaction a seamless one for you - I work for you.  For a buyer, I am right on top of the latest home offerings that can meet your family's needs and I will give you the local expertise you require in making your right home purchase.
State of the art video aerial marketing sets my business apart from other RI real estate agents.  My aerial drone photography is like no other in Rhode Island and brings home buyers right to my home sellers doors ready to buy.  
Why the sparkly red shoes?  It's my tag line, my color is RED and I'm definitely 'the Ginny of Oz' as well as the RI Real Estate Agent with the Sparkly Red Shoes who believes there is no place like home for you!  I am a reachable RI real estate agent- answer my phone, social network with you and respond to you when needed.  I do not hand your home needs off to anyone else- I am the waterfront RI real estate agent you put your faith in to buy or sell one of the largest purchases of your life.  My strong reputation in the Rhode Island community and beyond is part of my trademark...and I want to be your Realtor for life!
My strengths are my assertive attitude and analytical skills which I hav acquired from my past career in the financial services industry.  My focus and ability to get the job done correctly for my clients, my strong customer service skills and believe it when I say I LISTEN to you. 85% of my business comes from referrals from past clients, associates and friends.  
Client testimonials mean a lot to me and they should to you too when you are hiring a RI real estate agent.  I am a top selling RI real estate agent being #1 in my office from 2011-2020 which I credit to my clients.
My integrity and trustworthiness is my professional mantra - what you see is what you get (WYSIWYG!).  I love Rhode Island- especially the crazy politics, beautiful waterfront, coastal & ocean front  RI landscape with its amazing RI real estate.  I have lived all over RI and South County RI remains my home. REAL ESTATE is my passion and I hope it comes through to you on how I integrate my personal and business life.
Many of my customers have become my life long friends.  Customers and friends alike enjoy my amazing flower gardens which have always been shared with all.  An active supporter of organic vegetable gardens, I had an organic farm in years past in Washington County RI, Lacey Farms, and was an active member of the local farmers market for many years.  Respect of the RI environment in how we live as well as caring for our surrounding beautiful landscape and environment is an essential part of me.  I am an avid supporter of our beautiful Narragansett Bay and our ocean coastline.
My RI real estate specialties are waterfront, ocean front, luxury and coastal RI communities.  It is an amazing coastline to enjoy and breathtakingly clean thanks to the organization, Save the Bay.  But I also sell and list homes from Burrillville to Westerly - we are a small state you see and it's 45 minutes to everywhere from where I am in RI.
As a RI short sale agent, my team and I specialize in helping homeowners throughout RI through the short sale process.  Homeowners who are having trouble paying their mortgage and facing financial hardships should call me to discuss your options.  Preventing foreclosure for homeowners is part of my business, so please contact me at 401.529.7849 if you need a confidential discussion on your home situation.  
Rhode Island coastal real estate is an ever learning profession and I profit from each day of new experiences and knowledge which I can bring to the table for my clients.  I have been associated in the past with the RE/MAX franchise and a past member of RE/MAX's International Executive Club for outstanding sales.  I am a member of the Council of Residential Specialists and an Accredited Buyers Representative. Although a major listing agent for sellers, I am proud of my work as a buyer's agent too.
I work with the #1 North Kingstown local and home town real estate company in sales, RI Real Estate Services, which is a great fit for me.  I am a Top selling real estate agent in my office for 2011-2020 as well as my town.
I have been voted and awarded by current and past real estate clients by RI Monthly Magazine for 2019 & 2020 the Award for Excellence in Real Estate.  It is a huge honor for me.
Relocation Services:  Whether you are a buyer or a seller, thinking about relocating to RI or investing in luxury RI real estate, I can offer you full services to assist you with your home journey!   If you are moving out of state call me, I have a trusted network of real estate professionals throughout the country that can assist you with your home buying and/or selling needs.
If you are looking for RI real estate, relocating to RI or selling your home I look forward to hearing from You!
Reach out to me by phone at 401.529.7849 or email me at Ginny@RiHouseHunt.com.                                                                                                 
Search for Rhode Island  properties at : www.RIHouseHunt.com 
 I am lucky to live and breathe my surroundings in real estate and love with a passion my profession.  When you want someone to guide you in your home sale (near or far) or give you representation when buying, reach out to me at 401.529.7849.  I look forward to working with you!
thank you for checking out my ActiveRain profile and learning about me professionally and personally,
Ginny Lacey Gorman, ABR    401-529-7849
Ginny Gorman's Blog Posts
|
ActiveRain Community
–

15 days ago
Home Selling
–

4 months ago
Home Selling
–

5 months ago
Home Selling
–

7 months ago
Home Selling
–

5 months ago
Home Selling
–

4 months ago
ActiveRain Community
–

15 days ago
Why Clients Use Ginny Gorman for Real Estate Needs
Relocation client who wanted a family home near work and the RI waterfront...happily satisfied.
Certifications
Accredited Buyer's Representative
Senior Residentail Specialist
Member of the Council of Residential Specialists
Relocation Specialist
 ______________________________________________________________________________________________________________   
Awards
Top Ranking North Kingstown Real Estate Agent for Sales 2011, 2012,2013,2014, 2015,2016.
2008 Top International RE/MAX Award for Sales Excellence
Testimonials for Ginny Gorman
Ginny Gorman is a true full service Realtor. She listens to understand your priorities and makes the navigation of Rhode Island Real Estate easy. Ginny has a good eye for detail in both property and the buying/selling process. Most importantly, she proactively communicates throughout the entire process, so you know what has happened, and what will happen next.
Ginny get's my highest recommendation.

Elise Burroughs

08/07/2017

Ginny was knowledgeable, enthusiastic, and extremely hard-working. We had already vacated the waterfront RI house and she was meticulous in monitoring and taking care of any maintenance issues that arose. She reached out not only to potential buyers but to the entire real estate community to keep our house top of mind. At the closing she went above and beyond to keep the process on track. We would highly recommend her to anyone with a house to sell.

the Lane Family

07/05/2017

Ginny Gorman went above and beyond with the sale of our home in North Kingstown, RI. She knew the market and was able to sell our home in 5 days with 6 offers, all at or above asking price! We were nervous going into the process since we had already purchased our dream home, but Ginny was quite capable of selling our home and quickly. She marketed and priced our house well and we had over 45 people at our open house. Ginny was always available to speak with us regarding questions we may have had and even helped with an electrician and HVAC referral. We could not be happier and truthfully, we now consider her a friend. I highly recommend Ginny Gorman whether you want to buy or sell your next home

I live in California and needed to find a realtor to sell my mother's home in North Kingstown, RI. I found Ginny Gorman on line and gave her a call because she was so highly rated by sellers, and even by an out-of-state Realtor who had worked with her. From my first phone call with Ginny, I was very impressed with her knowledge of the coastal RI area and her professionalism. She immediately got to work for us selling the home and continued to work hard throughout the entire process from getting my mother's home ready to show to the closing. Ginny was extremely organized, detail-oriented, and a pleasure to work with. She met the unique challenge of dealing with sellers who were out-of-state beautifully, and we always felt she had our best interests in mind. Ginny is a top-notch North Kingstown Realtor who I unreservedly and highly recommend for your real estate needs in RI.Becky

My wife and I worked closely with Ginny in selling our North Kingstown RI home. We interviewed at least 5 other agents before choosing Ginny over a course of 3 months. Her advice was key in helping us be prepared for selling our home of 15 years. Ginny's knowledge of the local area helped us to determine a very appropriate selling price and higher selling price than the other agents which surprised us. She gave us very wise suggestions as we worked with the offers and counter offers. Within one hour of the house going on Ginny's website, she had appointments to see the house and within 48 hours we had an offer with a signed purchase and sales agreement shortly thereafter. We closed the deal!! We both were very, very pleased with Ginny who is very professional, personal and someone we would highly recommend as a great RI listing agent!

Diane Demolles

01/05/2014

Ginny was an absolute peach and a true professional to work with she did her research and listened to all of our concerns and recommendations on selling our house. She launched her attack and sold our North Kingstown property in record time in the off season and marketed it to get multiple bids! 100% attention was given to our sale and we are so pleased.
GREAT JOB GINNY & THANK YOU! D. Demolles

It was the great guidance Ginny provided to me in selling my house and moving on in tough times. She took me under her wing, made sure I got the money I needed and was amazing through the whole process. Having someone to trust and has the integrity she does should never be taken for granted. I will refer anyone and everyone to her for all future real estate needs. Recommending her to others who need an awesome RI coastal Realtor is my pleasure ...and I feel it is my duty!! thanks, Beth

Ginny, thank you for being such a terrific realtor. Selling a house as executrix is not easy. The emotions involved plus representing my 4 siblings made it difficult at times. I'm sorry! Fortunately, you had our goal in mind & a few months later- BINGO house sold! I will definitely refer you to others in need of buying or selling a home!

It's hard to write a review that sums up our experience with Ginny without writing a novel but I'll try to keep it brief. Going through the short sale process is not easy and I don't think we would have made it to the end of the road without Ginny. She is not only very knowledgeable about the North Kingstown area (& beyond) but also does not hesitate to give you the hard facts that are critical when buying and selling in this market. We knew what we wanted in a Realtor when we first contacted Ginny and boy did she deliver!! I most appreciated that she didn't sugar coat the situation for us like some agents did and always fought for our best interest. She also managed to pull a rabbit out of her hat several times when problems occurred with our buyers/sellers....I wondered if she sleeps. Well, we made it to the closing table twice...once to sell and once to buy our perfect new home....and we and owe it all to Ginny. In our opinion, she really is the only RI Realtor to consider if you are looking to buy/sell in North Kingstown.

Dear Ginny, I can't even begin to thank you enough for all that you have done. It seems so long ago that you were showing me condos. It has been a long road for sure, but we are finally here! Thank you for all of your tireless work throughout the process. I appreciate how you answered my millions of questions and guided me the whole way. I don't know what I would have done without you! This house was not an easy one to close. I am truly grateful for all of your hard work! Thank you Ginny for turning my dream of home ownership into a reality!
Introducing a fresh new look for your Profile.
Click the 'Edit Profile' button below to enter 'Edit Mode' and continue the tour.