​​Elise & Glenn Groves, Mortgage Brokers ​First Priority Financial, Inc.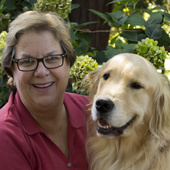 NMLS 255824
Mortgage and Lending
​​Elise & Glenn Groves, Mortgage Brokers ​First Priority Financial, Inc.
Mortgage Broker,Banker, FHA, VA, Conv, Jumbo - Pur
Santa Rosa, CA

—

First Priority Financial Inc., NMLS# 3257, ​Elise NMLS #255824, Glenn NMLS# 1124642
Santa Rosa, Sebastopol, Windsor, Rohnert Park, Petaluma, Cloverdale, Bodega Bay, Cotati, Guerneville, Kenwood, Sonoma
Glen Ellen, Forestville, Graton, Sonoma County, Napa, Calistoga, St. Helena, Marin County, San Rafael, Novato, Larkspur,
​​1919 Creekside Rd, Santa Rosa , CA 95405
---
Specializing in Santa Rosa CA Mortgages, California Home Loans, Northern CA Mortgage Lender, FHA Loans, FHA Mortgage,VA Loans & Jumbo, Santa Rosa Sonoma County CA Refinance. ​
Get to know ​​Elise & Glenn Groves, Mortgage Brokers ​First Priority Financial, Inc.
Who is The Groves Team--
Elise Groves, NMLS #255824, Glenn Groves, NMLS# 1124642.  First Priority Financial, Inc., NMLS# 3257 is Licensed by the Department of Business Oversight under the CRMLA. Equal Housing Opportunity. 
Specializing in Santa Rosa CA Mortgages, California Home Loans, Northern CA Mortgage Lender, FHA Loans, FHA Mortgage,VA Loans & Jumbo Loans, Santa Rosa Sonoma County CA Refinance. 
Santa Rosa, Sebastopol, Windsor, Rohnert,Glen Ellen, Forestville, Graton, Sonoma County California.
For over 25 years we have been grateful to call Santa Rosa and the beautiful Northern California wine country our home.   It's been said that if you are comfortable in your environment, you will thrive and it's true.  What's not to love about Sonoma County and it's beautiful year round weather,  drop dead gorgeous scenery in every direction, wonderful communities of 'real' people, world class wineries, restaurants and spas,  and it's close proximity to magnificent San Francisco.   Tourists come from all over the world to visit the wine country and we are lucky enough to call it home.  We love it and everything about it suits us perfectly in so many ways. My husband, Drew, and I raised our family here and are very proud that our son Glenn works with me as processor and assistant.   After proudly serving our country in the United States Marine Corps for five years, he and his wife Jamie returned to Santa Rosa and he has been learning the ropes of the mortgage industry.   He figures that if he could survive the Marine Corps, this challenging real estate market and lending industry upheaval we're going thru are no big deal.   Spoken like a true Marine and we couldn't be more proud of him. Semper Fi!Our daughter Kelley and her husband Matt live in Oakland, CA and are expecting their first child, so by the end of the summer we will be grandparents!We're owned by two beautiful Golden Retrievers and Glenn and Jamie have two beautiful Labradors Retrievers, so we call ourselves 'Your Mortgage Retrievers' for fun.  I mean, who doesn't like a lab or a golden??  We also have a very bossy Corgi who herds those retrievers around all day, and frankly, runs the show around here.We are dedicated to making a positive impact on our industry and helping our Realtor partners be successful by closing their transactions with more efficiency and speed and a minimal amount of bumps in the road.   I make it a priority to keep up with the constant underwriting guideline changes and we strive to maintain our sterling reputation as a mortgage loan source and trusted adviser to our clients and referral partners.
For fun, Drew and I love to buzz around the California wine country in our vintage 1965 VW convertible and take in the vast beauty of the area on the many back roads.    I also am an avid gardener and entertain clients, friends and family frequently in the gardens at our home, Creekside Groves.Life is good and getting better! 
Learn By Doing FHA & VA, over and over again...
What a great motto from Cal Poly, San Luis Obispo – my alma mater.   It's so appropriate for so many things.  I graduated in 1978 with a Bachelor of Science degree in Biological Science and one thing that motto taught me was that I did NOT want to make biology my career!  
So, as fate would have it, while I was a Senior trying to figure out what the heck I was going to do with that degree (or explain to my parents that I wasn't planning a career with it) I met my husband Drew on Poly Royal Weekend.   
He was a young General Contractor building spec homes on the Central Coast and as a pick up line said 'you would make a great Realtor... you should get your license and then you could sell my houses for me'.  Well, I fell for it and got my sales license immediately, followed by my brokers license shortly after graduation.   Here we are, 34 years later, happily married, and I am still in the real estate industry, although I have been on the lending side for over 17 years now.    We still chuckle about that pick up line.I decided to go into lending in early 1995 out of personal frustration and a sense of 'there has to be a better way'.  We have always been self employed over the years and we were frustrated in getting home loans since we didn't have 'regular jobs'.  We were never told anything about the loan process and didn't even know where to start in asking questions.  We were kept in the dark and just hoped for the best at the end, which is a pretty pathetic feeling to have as a home buyer.   The numbers that were given to us were always higher than anticipated at the closing, and the loan program and interest rate were not what were promised, of course.    If we were feeling this way, I could only imagine how many other borrowers were equally frustrated by the entire experience. I set out on a mission to educate and help buyers, especially first time buyers, understand the loan process easily and clearly and make their home buying experience a positive one.   My primary goal was to be as accurate as possible with the total amount of cash needed for the transaction and that would eliminate a lot of stress and strain.  Secondly, I wanted to earn their trust  and to also create a raving fan base and clients for life.   I am very proud to say that I have helped hundreds of individuals and families all over California achieve their goals and made many new friends along the way, all the while building a strong referral base.I adhere to the 'Learn By Doing' principle and have become highly proficient and skilled at  originating all types of residential loans.  FHA & VA loan programs are my favorite programs to use and their benefits are outstanding.  
As a net branch of First Priority Financial, I have the advantage of being able to bank loans with our company or broker out to dozens of alternative lending sources to make sure the clients' needs are met  first.   I want to make sure that all parties involved in the transaction know what to expect and when to expect it.  I have also specialized in the Mortgage Credit Certificate program for the first time buyer that offers an annual federal tax credit. It's a tremendous benefit and one very few originators utilize.I am a trusted and valued mortgage loan resource for both my clients and my professional referral partners and provide on going education and timely advice on a regular basis.    I have been thru most of the major market swings in the past 30 years and there is no substitute for knowledge, integrity, dedication, and experience in this challenging market.With today's entry level buyer being so tech savvy, I utilize all the latest technology to communicate effectively and efficiently close the deal.   It's 'high tech, but high touch hand holding' and it works!My mortgage practice is primarily based on referrals.   Please call me today and find out how I can help you build your practice and help your clients.  I don't underestimate the value of a professional real estate agent  and I look forward to working with you and growing our businesses together. 
​​Elise & Glenn Groves, Mortgage Brokers ​First Priority Financial, Inc.'s Blog Posts
Home Buying
–

almost 10 years ago
Home Improvement
–

about 10 years ago
Elise Groves, Mortgage Broker Extraordinaire, Santa Rosa, CA
Elise has held a California Real Estate Brokers license since 1979, but has focused on the mortgage industry since 1995. Specializing in the first time buyer, she is an expert at FHA, VA, USDA, and other government loan programs, including the Mortgage Credit Certificate program. Serving all of California, she can be reached at 707.546.0440.
Certifications
Work with The Groves Team
Apply NOW for your Santa Rosa, Sebastopol, Windsor, Rohnert,Glen Ellen, Forestville, Graton, Sonoma County California FHA, VA, Conventional, Jumbo Home Loan.
Testimonials for ​​Elise & Glenn Groves, Mortgage Brokers ​First Priority Financial, Inc.
I cannot be more happy with the Elise and Glenn helping me refinance my house in Sonoma. Great job, now I am saving $600 per month.

Thank you,
Vance

Elise and her team are very easy to work with, have great information, and provide exceptional guidance.

With Elise's help I actually enjoyed purchasing my first home. She has an active communication style and worked very closely with my agent to ensure that our transaction closed as close to on-time as possible, given our specific situation.

I would strongly, and enthusiastically, recommend Elise to anyone looking for an experienced and knowledgeable partner in the home buying process.

We recently purchased our first home in Sonoma County, and Elise's assistance throughout the process was incredibly helpful. We not only ended up with a great interest rate on our mortgage, but Elise and Glenn were with us every step of the way. Elise has such a thorough knowledge of this field, and was able to explain every aspect of it to us along the way. She and her son, Glenn, worked around the clock for us during our search for a new home. They were easy to contact, and patiently answered all of our questions.

One of the things that makes me continue to be very glad we went with Elise is that she still makes herself available even after the paperwork is all signed. If I have questions about paperwork I receive in the mail, she still takes the time to respond promptly. Wonderful, knowledgeable service.
Introducing a fresh new look for your Profile.
Click the 'Edit Profile' button below to enter 'Edit Mode' and continue the tour.