Heidi Hovatter - Sonora & Twain Harte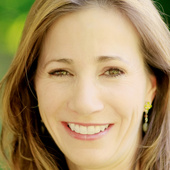 BRE#01292167
Real Estate Agent
Heidi Hovatter - Sonora & Twain Harte
Heidi The Home Hunter
Sonora, CA

—

Century 21 Wildwood - Selling Homes and Cabins in Tuolumne County
Specializing in selling and buying homes, foreclosures & REO's in the Sonora and Twain Harte area, including Columbia, Jamestown, Soulsbyville, Mi Wuk Village, Cold Springs, Long Barn & Pinecrest.
Get to know Heidi Hovatter - Sonora & Twain Harte
When Heidi says she'll "get 'er done", she means it!  Heidi is not only meticulous and motivated, but her passion for living life at its fullest runs parallel to her business acumen. Full of talent and technologically advanced, Heidi knows what it takes to succeed in today's market.  Using the world wide web as her platform, she's a proven success. "Trend-setting marketing techniques are my trademarks." Following a philosophy that life is short, play hard, Heidi likes to work hard and win – on her clients' behalf.  With a positive viewpoint on life, it's only appropriate that you'll find Heidi kayaking the local lakes, running the neighborhoods and spending adventurous time with her two children and husband when ever time allows.  For a fine-tuned approach to life, and business, call Heidi today.
Looking for homes for sale? Search everything the web has to offer, search http://www.SonoraProperties.com! Don't miss my Feature Homes.

I also specialize is listing bank owned homes, also known as REO's or Foreclosures.   Need local real estate information? I've summarized much of what is important about the Sonora, Jamestown, Columbia, Soulsbyville, Tuolumne, Twain Harte, Mi Wuk Village, Long Barn, Cold Springs, Pinecrest and Strawberry real estate market in this site.   Subareas include the following: 001-JAMESTOWN, 002-COLUMBIA, 003-SONORA, 004-EAST SONORA, 005-PHOENIX LAKE, 006-MONO VISTA, 007-BIG HILL/CEDAR, 008-TUOLUMNE, 009-PONDEROSA HILLS, 010-TWAIN HARTE, 011-MI WUK VILLAGE, 012-LONG BARN, 013-PINECREST, 014-GROVELAND, 015-DON PEDRO, 016-OUT OF AREA, 017-CALAVERAS, 018-ALL AREAS, 019-BELOW SNOW, 020-ABOVE SNOW, 01A-CHINESE CAMP, 01B SHOTGUN CREEK, 01C- MILL VILLA MANOR, 01D-GOLDEN OAKS, 01E-JAMESTOWN, 01F-KEYSTONE, 01G-MOCCASIN, 01H-MOTHER LODE W, 01I-PEPPERMINT FALL, 01J-PULPIT ROCK, 01K-ROLLING HILLS, 01L-SONORA T LODGE, 01M-STENT/JACKSONVL, 01N-O'BYRNES FERRY, 01O-CHICKEN RANCH, 01P-VOLPONI/FAIRWAY, 01Q-YOSEMITE JUNCTI, 01R-RAWHIDE RD, 01S-MILL VILLA MHP, 01T-TWIN PINE MHP, 01U-ROLLING OAKS, 01V-PARK AVENUE, 01W-KANAKA CREEK, 01X-JAMESTOWN RD, 01Y-RAWHIDE MHP, 01Z-BLACK JACK BLUF, 02A-BIG HILL-MILL, 02B-COLUMBIA PROPER, 02C-COLUMBIA MHP, 02D-COLUMBIA SKY, 02E-GOLD SPRINGS, 02F-HWY 49, 02G-ITALIAN BAR, 02H-MORMON CREEK, 02I-PARROTTS FERRY, 02J-PEDRO Y, 02K-ROLL IN MHP, 02L-SAWMILL FLAT, 02M-SPRINGFIELD EST, 02N-TUTTLETOWN, 02O-YANKEE HILL, 02P-49'ER MHP, 02Q-N AIRPORT-COLUM, 02R-COLUM CNTRY EST, 02S-GOLD SPG TWNHSE, 02T-GOLD RUSH MHP, 02U-COVINGTON RD, 02V--RAMBLING HILLS, 02W-SAPPHIRE RIDGE, 03A-BALD MTN, 03B-BROWNS FLAT, 03C-CAMPBELL FLAT, 03D-CUESTA SERENA, 03E-GIBBS RANCH, 03F-GREENLEY ROAD, 03G-LIME KILN RD, 03H MORNINGSTAR, 03I-MYERS HILL, 03J-RACETRACK ESTAT, 03K-RANCHO SONORA, 03L-ROUGH & READY, 03M-SARATOGA ACRES, 03N-SHAWS FLAT AREA, 03O-SONORA, 03P-SOUTHGATE, 03Q-SUNSHINE HILL, 03R-ELKS HILL, 03S-APPLE VALLEY, 03T-QUAIL RIDGE, 03U-SONORA HILLS, 03V-CAMPO SECO, 03W-MTN. BROW, 03X-CUESTA OAKS, 03Y-SONORA KNOLLS, 03Z-QUAIL HOLLOW, 04A-BLUEBELL VALLEY, 04B-CASCADE MHP, 04C-E. SONORA, 04D-EDGEMONT ACRES, 04E-EMERALD RANCH, 04F-CHRISTIAN HTS, 04G-HESS ESTATES, 04H WHISPERING WOODS, 04I-LAMBERT LAKE, 04J-M LODE MHP, 04K-MONO VILLAGE, 04L-MT VIEW ACRES, 04M-OLD WARDS FERRY, 04N-PEACEFUL VALLEY, 04P-TAMARRON MHP, 04Q-TUOL RD-STANDAR, 04R-5 MILE SPOT, 04S-EAGLE RIDGE, 05A-ALPINE ACRES, 05B-BELLVIEW, 05C-L CRYSTAL FALLS, 05D-PLCCE, 05E-PHOENIX LAKE, 05F-PONDEROSA MHP, 05G-SCENIC BRK/VIEW, 05H-SONORA MEADOWS, 05I-BEAR CUB ESTATE, 05J-WHITE OAKS, 05K-RIDGEWOOD, 05L-BELLWOOD EST., 05M-OAKHAVEN, 05N-POTATO RANCH, 05O-LAKESIDE, 05P-PHNX LAKE PARK, 06A-MONO VISTA MHP, 06B-BLACK OAK ROAD, 06C-CURTIS CRK RNCH, 06D-CAMP SUNSHINE, 06E-DIAMOND BAR, 06F-GREEN ACRES, 06G-DRAPER MINE RD, 06H-HACIENDA HGTS, 06I-M VISTA, 06J-MONTE GRANDE HT, 06K-OAK GARDEN EST, 06L-RANCHO POQUITOS AREA, 06M-SOULSBYVILLE, 06N-WILLOW SPRINGS, 06Q-YOST RANCH, 06R-CHAPARRAL HGHTS, 06S-SONORA VISTA, 07A-BIG HILL, 07B-CEDAR RIDGE, 07C-GOLDMONT FOREST, 07D-LONGEWAY, 07E-MT ELIZABETH, 07F-OAKRIDGE RANCH, 07G-UPPER CRYS FALL, 07H-WILDCAT RIDGE, 07I-COMSTOCK RANCH, 08A-BUCKHORN, 08B-MIRAMONTE ACRES, 08C-MT PROVO, 08D-MULLER SUBD, 08E-TUOLUMNE, 08F-WOODHAM CARNE, 08G-YOSEMITE RD, 08H-WESTSIDE, 08I-WARDS FERRY, 09A-ARASTRAVILLE, 09C-CHEROKEE FARMS, 09D-MARSHALL TRACT, 09E-POND HILLS, 09F-TOMIRA MEADOWS, 09G-HALF MILE RD, 1, 10A-BLACK OAK ESTAT, 10B-BRENTWOOD PARK, 10C-CONFIDENCE RIDG, 10D-FOREST VISTA, 10E-HUNTS CAMP, 10F-JUPITER, 10G-LAKEWOOD PARK, 10J-MT. KNIGHT, 10L-SHERWOOD FOREST, 10M-TWAIN HARTE, 10N-T H VALLEY, 10O-TWIN LAKES, 10P-CEDAR SPRINGS, 10Q-CEDARPINE VISTA, 10R-LAKEWOOD HIGHLD, 10S-SOUTH FORK, 10T-LYNNWOOD ESTATE, 10U-KNOX ROAD, 10V-N. TUOLUMNE RD, 10W-CONFID S. FORK, 10X-HEAVENLY HILLS, 11B-LEISURE PINES, 11C-LYONS, 11D-MI WUK VILLAGE, 11E-SIERRA VILLAGE, 11F-SUGAR PINE, 12A-LONG BRN, 12B-SIERRA PARK, 12C-PEACEFUL PINES, 12D-SLIDE INN, 12E-SNO BOWL, 12F-MERRILL SPRINGS, 12G WHISPERING PINES, 13A-COLD SPRINGS, 13B-LELAND MEADOWS, 13C-PINECREST, 13D-PETER PAM, 13E-STRAWBERRY, 13F-STRAWB RIDGE, 13G-ABOVE LELAND MD, 14A-BG OAK FLAT, 14B-GROVELAND, 14C-BUCK MEADOWS, 14D-HARDIN FLAT, 14E-PINE MTN LAKE, 15A-J59, 15B-MOCCASIN POINT, 15C-DON PEDRO, 16A-OUT OF AREA, 17A-ANGELS CAMP, 17B-MURPHYS, 17C-SAN ANDREAS, 17D-MTN. RANCH, 17E-VALLEY SPRINGS, 17F-AVERY, 17G-COPPEROPOLIS, 17H-POKER F/TULLOCH, 17I-COPPER COVE, 17J-COPPER MEADOWS, 17K-O'BYRNES FERRY, 17L-ARNOLD.
Need expert advice? No web site, large or small, can take the place of a top REALTOR®. Not even mine! This site is filled with ways that you can contact me for one-on-one expert help and advice. That's my job. 
Contact me with confidence! I guarantee your privacy will be respected. And I offer the services on this site for free and without obligation. Why? I want to be YOUR REALTOR®. As your trusted, professional real estate partner, I will help you find the best home in your area within your price range. And together we will sell your home, for as much as the market will bear, and as quickly as possible. 
Buying and selling a home is one of the biggest events in your life. As a top Columbia, Twain Harte and Sonora REALTOR®, I have the experience and track record you are looking for. Please let me help. 
- Heidi Hovatter
Heidi Hovatter - Sonora & Twain Harte's Blog Posts
Local News and Events
–

almost 7 years ago
Local News and Events
–

almost 7 years ago
Home Improvement
–

almost 3 years ago
Home Buying
–

almost 7 years ago
Testimonial by Rich Crawford
Testimonial
Certifications
My Designations include:
The Accredited Buyer Representative (ABR) designation is the benchmark of excellence in buyer representation. This coveted designation is awarded to real estate practitioners by the Real Estate BUYER'S AGENT Council (REBAC) of The NATIONAL ASSOCIATION OF REALTORS who meet the specified educational and practical experience criteria.
A real estate agent is a REALTOR when he or she becomes a member of the NATIONAL ASSOCIATION of REALTORS, The Voice for Real Estate, the world's largest professional association. The term REALTOR is a registered collective membership mark that identifies a real estate professional who is a member of the NATIONAL ASSOCIATION of REALTORS and subscribes to its strict Code of Ethics.
Heidi will market your home to sell fast.  She creates a virtual tour for every listing.  Heidi will give you weekly feedback on showings and market changes.
Testimonials for Heidi Hovatter - Sonora & Twain Harte
Christopher De Vries

10/06/2011

Heidi worked with us for months to find the perfect home for our family. She was tireless and extremely dedicated.
Introducing a fresh new look for your Profile.
Click the 'Edit Profile' button below to enter 'Edit Mode' and continue the tour.