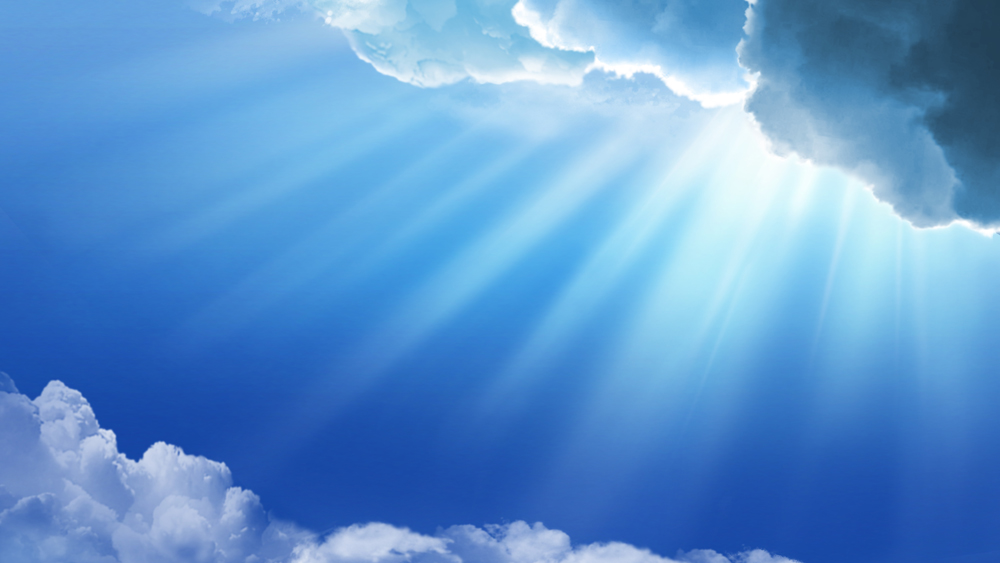 Get to Know Laurel Hillton MCC, L.S.I., LSC
Laurel coaches entrepreneurs, small business owners, realtors, financial professionals and hundreds of other coaches. Laurel has co-hosted several radio talk shows covering such topics as time management, new business calling, how to make yourself irresistible at networking functions "laser coaching" and many more. Laurel graduated with Honors from Rhodes College in Vancouver. Laurel taught the business management program at Rhodes college for two and a half years. Laurel has also taught several courses and convention retreats at UBC, Simon Fraser University and Kwantlen College. Awards & Achievements: 2000, 2001 & 2002 Nominated by Surrey Chamber of Commerce, "Surrey Business Excellence Award" - "Business Person of The Year - 1 - 10 Employees" - "New Entrepreneur" FINALIST 2002, 2003 & 2004 Business In Vancouver & Women Entrepreneurs of Canada - voted "One of Vancouver's Top 18 Most Influential Women In Business"
Client Testimonials from 1998 to present...
12/05/2016
Client Testimonials: 19Oct08 "Laurel is a master business and executive coach who loves her work and knows how to bring out the best in her clients. When I launched my business, I hired Laurel to coach me in reaching my financial goals as well as my goal of reaching and dramatically improving the lives of 1,000,000 second marriages. Through her excellent skills as a coach who understands how to start and grow a business I exceeded all of my goals within our first year of working together!" August 17, 2008 Top qualities: Great Results , Personable , Expert E.B. hired Laurel A. as a Business Consultant in 2004 , and hired Laurel more than once________________________________________________ "Laurel is a powerful and positive force for change. She knows what angle to tackle, what questions to ask and how to make people succeed even in spite of themselves sometimes! Her positive attitude, strong knowledge base, and support of her network and clients makes me feel comfortable recommending her to anyone." September 8, 2008 K.L., Owner/Photographer , I______Studios _________________________________________________ I was with another company when working with Laurel A. at "M______TV" – M_____TV Network "When I met Laurel, I had a million great ideas and super potential. She took those ideas and that potential and helped me turn them into a great business and $$." October 1, 2007 Top qualities: Great Results , Expert , High Integrity I hired Laurel A. as a Career Coach in 2001 , and hired Laurel more than once ___________________________________________________ ""People Helping People" "People do not care how much you know until they know how much you care" That summarizes Laurel to enth degree. Here positive flare has affected peoples lives in a manner that changes them forever. Her consistent support of her network around the world reminds me of the diligence we all should pay attention to. Her commanding presence makes all who meet her, comfortable and a positive outcome is assured. She executes her plans efficiently and is a great mentor to many and l would gladly endorse her as a friend and colleague." August 29, 2007 R.C. , Owner , Wine _______ Inc. ____________________________________________________ I was with another company when working with Laurel. "Laurel" is a fantastic Business Coach.  She is so committed to your business that at times, she is more committed that you are…this is what makes her an excellent Business Coach. Laurel is inventive, delightful, a business expert, dynamic, flexible, joyous, connected, collaborative, and an excellent friend. It is an honor to have her in my network, add her to yours!" May 30, 2007 D.H., Relationship Coach Extraordinaire , ___________ Coaching Company _____________________________________________________ "Laurel is a great business coach. She kept me focused on the important issues and was an integral part of my results and business growth . It was excellent value. Laurel is very personable and eager to help. Thanks a million, Laurel!" February 28, 2007 Top qualities: Great Results , Personable , Good Value D.R.,  Image ________ Inc. _____________________________________________________ "Laurel is an exceptional business woman. She has a level of professionalism that is unmatched and she is as dedicated to the success of others as she is her own business. She is also a superb networker! Her extensive Business Development and Sales Knowledge is valuable to any business – no matter what the size. Sincerely, C.D. ________ Internet Marketing / Public Speaker" February 21, 2007 , Principal Consultant and Account Manager _________________________________________________________ I was with another company when working with Laurel. "I enjoyed working with Laurel. She is very professional, positive and supportive." February 21, 2007 I.S., Owner , __________ Power Strategy – Online Marketing Agency _________________________________________________ "Laurel has the unique ability to laser in on what the problem is and quickly move to solution. She has great passion for her work and for helping people to dig deeper so they create their own amazing results. Laurel is a visionary leader and is very talented in pulling key people onboard to make any project a success. I highly recommend her." February 21, 2007 Top qualities: Great Results , Expert , High Integrity L.B.S.,  hired Laurel as a Business & Life Coach in 2005 ______________________________________ "Laurel offers a different insite into business challenges. I call upon her when I am perplexed by people and processes and she always has a unique way for me to see the situation, which always helps me to view the situation in a better light." February 20, 2007 Top qualities: Great Results , Personable , Creative G.S., I hired Laurel as a Business Consultant in 2004 , and hired Laurel more than once _________________________________________________ "I've worked with Laurel Hilton as a client of ours for over 7 years now. I have always found her prompt, effective and customer oriented. Laurel always follows up on the leads we provide her. We have many call backs from these clients thanking us for the referral based on the results provided by Laurel. I would recommend her to anyone who is need of the services she provides and as a guest speaker. S.B." February 20, 2007 S.B., Owner , T____ Exchange C_____ Ltd. ____________________________________________________ "Laurel gave me all the support I needed to achieve my goals, she is well organized (which I needed) had a clear vision for my next steps and was also open and intuitive to me personally, a great combination! I was just starting my EFT practice then and I am now earning over ten thousand dollars a month and my practice is world wide. Not bad for three years, Thank you Laurel. A. B."February 20, 2007 Top qualities: Great Results , Good Value , High Integrity A.B., EFT Master - I hired Laurel as a Career Coach in 2003 ______________________________________________________ "Laurel is very organized and has a great process for working with entrepreneurs. She is innovative, and is very dedicated to forming and maintaining her business relationships." February 20, 2007 Top qualities: Personable , Good Value , High Integrity N.F., Owner,  I hired Laurel as a Business Coaching in 2004 ________________________________________________________ "When Laurel called me for my first coaching session, I was blown away! She was so helpful, kind and amazingly intuitive about my business. Not only did she have great ideas for marketing strategies, but for great new ways to grow my business. I would highly recommend Laurel as a business coach for anyone! Thanks so much Laurel!" November 18, 2005 K___ L___, was Laurel's client _______________________________________________________ "I had the privilege of experiencing Laurels positive, warm and responsive coaching, when I was new to the business world and needed all the help I could get! With Laurels encouragement I have now been running a successful business for almost 3 years. I would highly recommend her to anyone looking to go too the next level. C___H________.eAssistant.com" November 10, 2005 C.H., was Laurel's client ______________________________________________________ April 9, 2002                                                                      OUR GRATITUDE TO YOU… Laurel, our sincere thanks for your presentation today at the Scott Road Business Association.  You have great advice and ideas pertaining to both personal and business interests.  We look forward to having you back again in the future.  Please keep in touch and hope you have a wonderful 2002! Best regards, Scott Road Business Association _________________________________________________________ January 2002, Laurel has a wonderful way of making you feel at ease and has a wealth of business and sales experience making her invaluable as a Business Coach.  Her level of integrity is unsurpassed and she makes her Clients feel instantly at ease in a safe, secure and comfortable environment in which to discuss intimate personal and confidential professional matters. There are various coaching styles and Laurel's style of coaching resulted in increasing performance and more focus in my business.  She provided me with exactly the right tools to perform more effectively on the business and in the business.  The increase in my sales was evident of her skill.  I was able to focus on the most important tasks which affected my revenue producing capabilities in a very positive way, and reduce and eliminate those thoughts and tasks which were distracting me. It was truly beneficial to be able to have a sounding board and receive feedback from a detached third party.  At no time did I ever feel judged or intimidated, nor did I feel that my confidences could ever be compromised.  She has become a good friend and I would highly recommend Laurel as both a Personal and Business Coach to anyone wishing to make a significant difference in their revenue producing capabilities and company performance. Most sincerely, D. R., President, ____  __   ______ Consulting Inc. ___________________________________________                                                                                                      March 10, 2005 Dear Coach,   Re:  Renewal of coaching programme I have for reply your renewal invoice for coaching services. This concerns me, since I distinctly remember requesting your "Get rich Quick" Programme, so ought I not be sufficiently rich by now not to require your services further?  (I checked the Forbes list of obscenely rich Billionaires this week and regret to advise that I have not yet been listed) Assuming that I renew, can you assure me that you will cause no further consternation to my bookkeeper, who, you will recall, complained to me half way through your programme that all of his budget projections for the year had been a wasted effort due to my increased cash flow.  Also, if I renew, will you still be nagging me about that "Affirmation" mumbo-jumbo, you made me do?  (You know, – where I told myself how much money I was going to make every morning while I was shaving.)  Surely you realize how inaccurate those Affirmations are – I made way more money than I told the mirror! Yours truly, G_________ Legal Centre C. G. G. __________________________________________ April 8, 2002 Dear Laurel, I am glad to write to you and share my experience with the coaching sessions I had last year.  Having you as my personal coach to consult with on a regular basis was invaluable.  You also supported my success by enthusiastically sharing with others your success with my company. Coaching provided assistance for me in setting goals and putting vital elements in place to support those goals.  When communication issues arose with a new staff person, your counseling skills cleared the lines of communication and enabled me to deal with that situation effectively.  For anyone considering using the services of a professional coach, and who wants someone on his or her team who is positive and upbeat, someone who goes the extra mile, I highly recommend Laurel! Sincerely, Mr. S___ S______,  Director,  M______Spa _________________________________________    April 11, 2002 Laurel, Thanks so much for taking me on!  I admired your outlook when I first heard you speak at the Coaching Conference in Las Vegas and was determined to find you.  Luckily for me, we met at the reception.  I am so looking forward to this journey with you.  C. C. Former Mayor Gloucester, Ont _______________________________________________________ Dear Laurel  I just wanted to take a moment to thank you for the outstanding work you have done and are doing with a very good friend of mine. When I hear that she was going to acquire the services of a coach I suggested, no, better put I INSISTED that she give you a call before making any decisions on a coach.  In speaking with her she has been very pleased with your methods as a coach, your accommodating nature and your ability to help others self motivate and most importantly, who you are as a person.  In our busy world we need people like you to guide us to reach our potential.  Thank you Laurel for being that person for my friend, and giving me the confidence to refer any of my personal or business contacts to you.  Thanks again, N.T. __________________________________________ April 5, 2002 I have had the absolute pleasure of knowing Laurel both personally and professionally for over two year.  On every occasion I have met with her I have walked away feeling totally inspired, and motivated.  She is always extremely professional, friendly, sincere and knowledgeable.  I can't even begin to say how much Laurel has impacted my life.  If you are truly ready to be Successful, then there is no one to call other than Laurel Sincerely J. R. Sales Representative A____________ Wireless Solutions ________________________________________________________  July 25, 2001 To Whom It May Concern: I was blessed with a referral to Laurel  in January 2001, when I had hit a very low point in my life.  Immediately after my first meeting with Laurel, I knew if I wanted to make any changes in my life, Laurel was the one to help me make it happen.  The changes that Laurel has assisted me in making over the last six months have been ultimately remarkable.  Laurel is truly an Angel from God. Laurel's talent, ideas, keen dedication and uplifting spirit will only bring great and wonderful things to the people's lives she touches.   I highly recommend Laurel to anyone who wants to improve any aspect of his or her life, as you will not be disappointed. Thank you Laurel – you are the greatest!! Sincerely, S______________ ___________________________________________________ To whom it may concern: I retained Laurel as a personal coach in 1999.  Given my background as an athlete and being part of a team I recognized the true value of a coach.  Coaches in general are there to guide, encourage, teach and help in an individual or team to become winners or succeed in their specific field or sport.  Common goals may be defined as to help a team or specific individual achieve their personal best and maximum potential for success.  It is my belief that there is little difference in the business world and with personal life challenges.  You can draw a parallel to coaching in sport to coaching in life, which is what Laurel does.  The things that are not taught to us in school, unless we have specifically taken business management or some type of post secondary education, are the things that Laurel defiantly has the training for.  From learning how to set goals and achieve them, working smarter, not harder, and building business not just making a living.  Laurel with her expertise and training combined with her loyalty and true dedication have helped me achieve my personal and business success. If you are looking to learn how to get organized or your business started, jump start a business that is already up and running or looking to take your business to the next level.  Laurel is the one to guide, to encourage and support you in your process.  She kept me focused and on track and I would highly recommend her as a business coach and recommend the business coaching process. Professionally,  K B P,  Royal L______ N____star,  Realtor ____________________________________________________________________________________ To Whom It May Concern: I am honored to nominate Laurel  for the Career Development Award of Excellence!  Laurel has been my business success coach for well over a year now, and I can honestly state that the changes I am experiencing in my career are staggering!  I have had many excellent jobs over the last twenty years, but have never found "my calling".  Laurel has been instrumental in helping me find, and use a proper roadmap toward career (and personal), success.  Today, I am well on my way!  Apart from the more obvious elements of coaching such as raising self esteem or goal setting, Laurel adds that something extra which makes her stand apart.  I think the best word to describe that intangible is "heart".  Laurel brings her all, to every coaching session.  She is a leader.  She is an innovator.  She sets an excellent example.  She is tireless.  She is passionate.  She is compassionate.  She is without a doubt, worthy of your Award of Excellence!  Sincerely, R.R.L.P. ____________________________________________________ March 2002 British Columbia Career Development Award of Excellence Each year the Labor Market and Career Information Association of BC looks to the career development community to identify leaders who exemplify characteristics of vision and leadership. These people's skills and talents have been demonstrated through their: ·         Unique contributions to the career planning of individuals ·         Commitment to the advancement of the field of career development through research, theory, practice or leadership ·         Innovation and creativity in program or service development and delivery, and ·         Community leader or change agent role  This year's call for nominations delivered an impressive list of candidates from throughout the province.  With no uncertainty this community recognizes and values talent and leadership.  The Nominees in alphabetical order are: D___ B____, VP of Field Operations and Human Resources, Kamloops, BC R____ F____, Executive Director, _____________, BC B____ H____, Executive Director, C______________ Education Society, ______, BC D___ M____, CEO, B____________________, BC S_____ P________, Practitioner, N____________________, BC Laurel Hillton, Business Coach, _____________________, BC ___________________________________________ February 14, 2002 I am very pleased to nominate Laurel for this years Career Development Award of Excellence.  I met Laurel a year ago through a mutual friend and client.  It was very clear that she possesses a strong aura and self confidence as a leader.  Since then I've recognized her range of abilities as a Coach and recently joined the ranks of her many happy Clients.  Her sound business experience along with a talent to motivate and guide people to live their lives to the fullest makes her an ideal recipient for this prestigious award. In my own experience from working with Laurel as my business coach, I have taken huge leaps in my personal and professional development..  As a business owner, wife, volunteer, and working mom I can definitely say that my personal resources are stretched.  Yet I have a strong desire to forge ahead and make a difference.  Laurel recognizes this sense in me tailored a coaching program that helped me uncover the obstacles and self-built blocks that stopped me from fully understanding my full potential.  In a world where there are many people, circumstances and experiences that can keep you down it is refreshing to meet someone that leads you to the light so you can see where you are going..  That process has been quite amazing for me.  It has allowed me to gain access to skills I didn't realize I had and reach for more.  At the same time her leadership in "practicing what you preach" has helped me to appreciate that you can achieve balance in your life and challenge yourself at the same time.  She is a master at her craft and encourages you that you have that same "gem" within.  Then she guides you across the path – uncovering hidden treasures along the way.  You have choices and she is ready to support you in your decisions.  For myself, the leadership and guidance I have received from Laurel has changed my world.  My business is expanding, my professional relationships are going well and the future is bright.  I suspect I will truly experience the effects of these changes as my life continues to unfold and I can hardly wait.. Laurel symbolizes the spirit of entrepreneur, leadership and integrity.  She has vision, dedication, endless energy and the ability to motivate people.  What makes her truly special is her generosity in sharing these gifts with others. Sincerely,   P.T. __________________________________________________ Dear Laurel, I would like to thank you for all of your help over the past year.  With all that you have done I feel I have been able to break through my personal barriers.  Your guidance and support is appreciated.  I could not have come as far as I have in the last year without your help. Thank you, Vice President,  S________ Van Lines __________________________________________________________ July 25, 2001 Dear Laurel, I feel as though I owe you so much… You really have been my saving Angel!  I remember my first call with you; how I told you I just wanted to find happiness, which at that time I thought was Virtually Impossible.  Thank you!  I've found it and know where to find it if it were ever to go missing.  It's amazing for me to look back to January only seven months ago and see how far we've come.  The skill practices you've taught me have been extremely valuable and I will continue to use them forever. Not only have you changed my life, but also you've changed the lives of my husband and my three sons.  I now have something very valuable to offer them.  If I can teach them half of what you've taught me, I know they will grow up to be wonderful men!  My relationship with my previous husband has improved immensely and will continue to improve as each day goes by.  You've taught me so much…  I'm amazed at how I look at the world today. Thank you from the bottom of my heart!  I look forward to continuing my coaching relationship with you for years to come. Sincerely,  S______ ______________________________________ Hi Laurel, I just want to thank you for today!  I enjoyed our meeting and I felt extremely excited about all the new things we are planning for P_____.  It is fun for me to look at new ways to build my business and new ways to excite and encourage those who are already there. I just wanted to share my excitement with you and thank you for getting me going! Thanks Laurel, L_______________ ______________________________________________________________________________ October 25, 2000 Re: S______ Business Excellence Awards Congratulations on being a finalist in the 2000 S______ Business Excellence Awards! I attended last night's award event and was thrilled at the caliber of business being considered for these awards.  Of particular interest was the level of community involvement outlined in the many biographies of the finalist's companies.  In addition to the excellent example you set for the community in your business successes, your community involvement also sets an example for other businesses to follow.  You and your employees should be extremely proud of your accomplishments. I would like to wish you well in your future endeavors, and look forward to the opportunity to meet with you in the coming year. Yours truly, L. H. Manager, Economic Development Office City of S______________ Office of the City Manager ____________________________________ March 12, 2000 I had the good fortune to be assigned Laurel as my coach in the Life Skills Coach Training Program at Rhodes Career College.  If I had chosen myself I would not have been able to choose any better. During the time that she was my coach I found Laurel to be empathetic, keenly observant, and deeply insightful about the issues I was facing in the class and in my life.  The suggestions she offered were always relevant to my concerns and goals.  In addition, she never allowed me to lie to myself or give up on what I wanted.  Rather, she firmly yet gently encouraged me to believe in myself. As a student coach myself, I was impressed with the naturalness with which Laurel modeled the skills of a coach.  Her dynamic and proactive approach to her own life inspired me to my best efforts in successfully completing my own training.  Anyone who hires Laurel as his or her coach will be well served. Sincerely, O__ H______ ______________________________________________________________________________ March 6, 2000 To Whom It May Concern; I have been acquainted with Laurel for approximately 10 years.  I was extremely pleased to hear of her move into a career of coaching.  From my past experiences with her this seemed a natural and perfect avenue for Laurel to show her unique capabilities.  She has always had a very special way with people, making them feel at ease and important to her in any situation.  She gives freely of herself and can be relied on completely.   Her talent comes from more than mere books. I was more than eager to engage in a coaching relationship with Laurel.  To date I have found an incredible difference in my frame of mind and in my outlook on what life is bringing my way.  I can honestly say I believe the coaching has made a positive change in my life and I look forward to our weekly sessions.  I feel completely at ease and safe with confiding my most intimate thoughts with Laurel.  I would highly recommend Laurel to anyone that is considering using her talents.  I am convinced that Laurel could assist anyone in achieving that which the person desires. Yours sincerely, H. O.  Publisher,  The _____ Community News Connection ______________________________________________________________________________ August 31, 2000 To whom it may concern; I have nominated Laurel, for the category of Business Excellence because of the great value and benefits that she has brought to my business and personal life. Laurel is my Business Success Coach.  In our weekly sessions we sort through business, and personal challenges.  Our goal is to continually create successes in both my business and personal life.  Laurel's coaching goes beyond setting goals and working towards that end.  She helps me maintain balance in my business and personal life allowing me, through our frank and motivating discussions to identify strengths, create business opportunities, and solve problems.  All this adds to the success of my business.  Like many other professionals and business owners that work with Laurel (I see her as being "Our own CEO"), I know the impact she has on the success of my business.  My success means the communities success. Laurel and her business, may not be visible.  Her sign may not be up on a storefront, but there are many success stories in S____, that do have their sign (still) up as a result of Laurel's professional coaching, support and drive. For this reason and many more, I believe Laurel deserves the S________ Chamber "Business Excellent Award" Sincerely, N.V.,  CGA __________________________________________________________________________ March 6, 2000 To Whom It May Concern: For the past year, I have benefited from the coaching of Laurel. I have found coaching to be a useful tool in addressing certain characteristics upon which I would like to improve, both personally and professionally.  In addition, goal setting has become easier.  I have learned to reward myself when I feel I have attained a goal. Laurel is professional in her approach and friendly to discuss issues with.  She is eager to offer helpful advice in not only setting but reaching my goals. I strongly urge anyone who feels as if they are floundering to treat themselves to this process.  You will emerge from the process with a clear path to success. Yours truly, S. C. G. Accountant C_______ Productions, Ltd. ____________________ February 23, 2000 To Whom It May Concern: I wish to share with you my reference with regard to Laurel and her business success coaching abilities. Through her efforts over the past 3 years, I have enjoyed the benefits and results, which have come as a result of the supervision, and guidance, which has been afforded me.  Through a structured, yet creative approach to focusing what is important, Laurel has guided me through building of perspective.  This has worked to free me from the habits and practices which were unconsciously holding me back from what I hoped to achieve. Her planned approach helped me to develop a series of goals and the technologies to be able to meet and even surpass them. As a Corporate Account Executive for a Major Telecommunications Company, I was attaining satisfactory results in the years leading up to 1997.  Beginning from that point, our work helped me to build a focus, which helped me to achieve ever-increasing results.  In 1997, my overall compensation totaled approximately $70,000.00.  By 1998 this had increased to approximately $105,000.00.  In 1999, I achieved a level of compensation, which totaled almost $135.000.00.  So far this year, I am tracking to achieve a first quarter compensation of $40,000.00.  This can be made relevant by knowing the base salary and benefits totals approximately $55,000.00.  Any additional compensation is earned in the form of incentives paid directly for performance. Over the same period of time, we also wanted to ensure that the customer solutions sold were the correct ones.  We also worked hard to ensure the documentation forwarded to all those who would work to implement the solutions were sufficiently detailed to allow the smoothest installations.  This worked over time, to instill further confidence from all areas within my Division and allowed me to focus further on customer opportunities and customer relations.  The quality of my annual performance reviews improved annually to the point where I held the best reviews in the Division!  Over the past year, I have been approached by several managers asking me if I held any interest in management (I currently am a member of the Telecommunications W____________ Union). I have no hesitation in recommending to any businessperson the services of Laurel.  In fact, if you do not decide to work with her, you will simply wonder what the future could have held for you. Yours truly, P________ :) ______________________________________________________________________ 2002 To whomever this may concern; I first met Laurel close to ten years ago.  I have always found Laurel to be a highly skilled professional.  She has a genuine love and compassion that she demonstrated in all areas of her life.  Anyone who knows Laurel realizes that she puts herself into everything she does. Laurel has been very effective in several areas for my family & business too.  Laurel is always committed to helping those around her and you can count on her 100% in whatever project she takes on.  Her dedication and uplifting spirit are always inspirational, thoughtful and insightful.  Coaching and Counseling are absolutely suited to Laurel's personality and character.  I would highly recommend Laurel's coaching or counseling services to anyone.                                                    J.J B. N. _________________________________________________________ July31, 2000 To whom it may concern: I have been fortunate in knowing Laurel as a fellow student, a professional colleague and as one of her enormously satisfied clients. Laurel is a talented, dynamic and inspiring personal and business coach who has helped me clarify my goals, create effective action plans and confront barriers to success, all the while offering encouragement, support and motivation.  She has a diverse background in both the professional business world and a thorough training a wide variety of therapeutic coaching and counseling techniques.  This combination of training and experience coupled with Laurel's talent as a motivator gives her the confidence to take personal risks, let go of limiting beliefs and move forward in their careers and personal lives.  I cannot speak highly enough of the effectiveness of Laurel's program. Thank you, L. Smith, Director of C_________ S_____, Training and Consulting ____________________________________________________________________ May 21, 2000 I just wanted to tell you a little story about myself that has a great deal to do with you.  First of all the F____ F____ is just winding down.  I have been going on a month to finish some contracts out.  I have been getting it printed by a different printer.  But after our conversation about finding a job and setting an income level that I would accept at a new job.  I set out to achieve my goal.  Although many factors came into play, my acceptable salary level I set at $60,000.00 per year.  My first resume was sent to the L_____ Times Newspaper.  They were looking for a sales rep.  They received 50 resumes, narrowed it down to 15 and called us in for our first interview.  I was selected as one of the fifteen.  From there they were going to narrow down to 5 for a second interview.  When I asked the interviewer what the pay was, she said "What are you looking for?" "I said $60,000.00 a year."  She said that at the most it would probably be is $48,000.00.  Although I was one of the five in the next interview, I did not get the job.  My second and final resume was sent to the Y______ P_____ (W_______ Directories) they were looking for some reps.  The compensation is $60,000.00 per year and I got the job - exactly what I/we were affirming!  We just finished a weeks training and we start work on Tuesday.  The first thing I thought about was what you told me and I just wanted to share this with you.  Anyway take care and we'll talk to you again soon. R_____________________________________________________________________________ A theatrical PLAY written for Laurel – December 1999 In Greek mythology Laurel is the symbol of strength and inner wisdom or intuition.  The Delphic Oracles, the sacred visionaries and seers of the ancient world, planted Laurel trees around their temple to inspire them and increase their inner knowing. For Laurel There is an old story of Laurel the warrior princess who lived in the long ago time.  One day while hunting with her companions in the cold and desolate Forest of Fear, where she had been held captive all her life by a demon spirit, she found a beautiful but half dead, and helpless golden bird.  It was caught in the limbs of a wickedly thorny bush.  Her companions told her the bird had broken it's wings and it was useless and would never fly.  "It's an omen they said," and you must abandon the bird and leave it to die."  Laurel didn't listen and she carried the frightened and fragile bird in her arms to her cottage deep in the lonely Forest of Fear. Day after day, night after night she worked alone feeding it and singing to it and telling it that it was a great bird of power and vision and whispering softly she said, you are a child of the heavens… a child of the blue sky…  Fly little bird… Fly!  So Laurel steadfast and true, patiently taught the bird, not only to fly but soar and glide and almost dance in the wind. Laurel didn't know it, but the bird was an enchanted bird.  "You have loved me and protected me and I will reward you.  You have restored me and healed me.  Follow me!  Fly away with me.  I will show you the way out of this dark forest.  You will escape from the demon spirit and leave forever this forest of fear." "Silly bird, I can't fly!" Said Laurel, I don't know how, I'll never get out of here!"  The demon will never let me go.  "Oh no you don't! said the bird, You can do it!"  Listen now, he whispered, "You are a bird of power, You are a child of the heavens!  What you have given me said the bird is yours!  I am today what you have made me I am here because you loved me.  Remember…  Love is born on golden wings and I can see yours as clear as day" Suddenly, a gust of wind came up from out of the west and swept Laurel into the endless sky, high above the Forest of Fear and she flew with the golden bird on her very own beautiful wings, like the wings of a white eagle… like the wings of an angel… over the Seas of Tranquility and into the Valley of Dreams, where she lives to this day with the golden bird.  And people say that they can be seen from time to time, soaring and gliding on their wings of gold.  If you keep your heart open, you might see them too. Love, your friend,  L__ S______, Theatre Director _____________________________________________________________________________________________________ October 27, 2003 Hello Laurel, I just wanted to let you know how much our sessions have been a tremendous catalyst in moving my life forward and allowing me to achieve remarkable results in just 6 months! Since our first session I have attracted more than I dreamed and affirmed such as more than double the income I was seeking, launching a new networking business and receiving five new clients in my real estate business!  It has been unbelievable!  And if that were not over the top (which it is!)  I became engaged which is another goal I had affirmed this year. Thank you so much for the amazing gifts of your clarity and focus you show me in great measure each time we talk, as well as the pragmatic business tips you provide.  I have referred several friends and relatives and hope they'll be in touch soon. Warmest regards, Sharon, Las Vegas