Holleay Parcker - Spinnaker Realty - Serving Clients From Corolla to Hatteras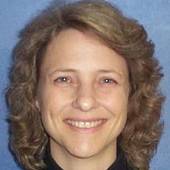 193280
Real Estate Broker/Owner
Holleay Parcker - Spinnaker Realty - Serving Clients From Corolla to Hatteras
With 14 Yrs Experience in Outer Banks Real Estate
Kitty Hawk, NC

—

SPINNAKER REALTY LLC
6475 N. Croatan Hwy Ste 203
PO Box 3235
Kitty Hawk , NC 27949
---
Holleay Parcker Outer Banks real estate agent serves Buyers & Sellers in Corolla, Duck, Southern Shores, Kitty Hawk, Kill Devil Hills, Nags Head, Manteo, Rodanthe, Waves, Salvo & Hatteras Island.
Get to know Holleay Parcker - Spinnaker Realty - Serving Clients From Corolla to Hatteras
Born in the Piedmont of NC, Holleay's parents moved to northeast NC before she started school.  Vacations were always spent at the Outer Banks, around mid-August.  Back then, the road to Duck was unpaved, and Wink's was the only store in town.  Back then, you could walk for  hours and not meet another soul on the beach.
A graduate of East Carolina University, Holleay majored in Business Administration with a minor in Marketing.  She continues to use much of the training she received in her real estate business today. 
Holleay Parcker entered the Outer Banks real estate market in 2001.  She quickly determined that she wanted her own Outer Banks realty company, and in the fall of 2004, Spinnaker Realty LLC was formed.
Unlike most Outer Banks real estate agents, Holleay has personally owned a rental property.  Her firsthand knowledge and experience in owning a vacation rental means that she can show you the ins and outs of property management, and how to avoid many headaches along the way. 
Holleay has devoted herself to assisting her clients in their purchase or sale of Outer Banks real estate.  And that devotion has manifested itself in a large base of loyal clients who return again and again to use her services, whether they are buying or selling. Read what clients are saying about working with Holleay.
Holleay is fond of saying "I never really go away", and it is her belief that as long as her clients own property at the beach, she wants to be the FIRST person they call when they have a need of any kind.  It's a testimony to her level of service that enables Holleay to maintain relationships with her clients years after their Outer Banks real estate transaction has been completed. 
Holleay believes in prompt communication, and careful, thorough, professional customer service.  Her mantra is:  "Exceptional service doesn't cost more.  It's just better!"
Holleay can assist you with buying and selling:
Here are some links that may be of interest to you as you search for your Outer Banks home:
Outer Banks oceanfront homes for sale 
Outer Banks foreclosures for sale
Holleay Parcker - Spinnaker Realty - Serving Clients From Corolla to Hatteras's Blog Posts
Home Buying
–

over 6 years ago
Local News and Events
–

over 6 years ago
Local News and Events
–

over 6 years ago
Local News and Events
–

over 6 years ago
Certifications
2014 BEST OF TRULIA TOP AGENT AWARD
Certified Luxury Home Marketing Specialist
Million Dollar Guild Member
Member of the Institute of Luxury Home Marketing
Certified Residential Specialist
Resort and Recreation Specialist
Accredited Buyer's Representative
e-PRO Certified
Skills
Holleay's clients will tell you that she is a fierce negotiator, and continues to negotiate in her client's behalf throughout the transaction.
Holleay not only guards her client's interests during contract negotiations; she is present when her buyers meet with Outer Banks property management companies to assist them in negotiating the best terms when putting their homes in a weekly rental program.  Holleay is present when buyers meet with Outer Banks home builders to ensure they secure the features and upgrades they want to their new construction homes.
Holleay is present at EVERY inspection.
It is Holleay's belief that her services should 'run with the owner', meaning, she is available to assist her clients throughout the duration of time that they own their Outer Banks real estate, for whatever need arises, whether it is the recommendation of a service provider, etc.  She has even called the water department to contest a water bill on behalf of one of her clients.
When buyers begin their search with Holleay, one of the first statements she makes to them is "I am a full service Outer Banks real estate agent.  You may not know what that really means right now, but you will."  
Testimonials for Holleay Parcker - Spinnaker Realty - Serving Clients From Corolla to Hatteras
Hal and Susan Jungerheld

12/14/2013

"We stumbled on to Holleay's website when we were starting to look at listings in OBX over a year ago. When we read the many testimonials, our first thought was that they were too good to be true. However, there was a consistent theme that seemed genuine. This diverse group of people loved the experience of working with Holleay.

"We have rented on the outer banks for 15 years and started to think about owning a home a couple of years ago. This is a huge decision for anyone, and for us it was a process that took time to feel like it was right. We started an active search with Holleay over a year ago, found something that seemed right, then got cold feet and stopped. Holleay, was nothing but supportive. We let it sit for a few months and started looking again.

"In October, we found our home. It felt right from the moment we walked in. We decided to make an offer. This is the point when you really understand how good Holleay is. She is your advocate making sure you get the best deal possible and that nothing goes wrong. We closed this week and could not be happier with the result.

This is what sets Holleay apart:

She cares and she is all in for you

She has deep experience in the OBX Market - There is nothing we asked that she could not answer in depth

She has access to an extensive network of professionals that really helps to make you comfortable with the significant commitment you need to make to own a home on the OuterBanks

Holleay works to understand you and what you are looking for - she will work at your pace and will not push you into something you are hesitant with

She is super responsive, thorough, competent, and detail oriented - you will never be left hanging

You will feel like you are her only client

She is a straight shooter and will not hesitate to tell you the unvarnished truth from her view

She is fun to work with

From our perspective, Holleay is simply the BEST!"

"I first met Holleay in 2003, and I've bought and sold 9 properties with her since then.

"Holleay has never once 'sold' me; instead, she has informed me so that I can make educated real estate decisions.

"I appreciate her frankness. She makes sure that I'm aware of not only the positives, but the negatives of each property I'm considering. For me, that kind of honesty is a breath of fresh air to find in a real estate agent.

"You get to know someone pretty well when you've done as much business together as we have, and I can tell you this much: Holleay is the real deal.

"When I'm ready to buy, she does her homework and her research gives me the edge during negotiations. She becomes very determined during negotiations, and that's when I'm glad she's on my side!

"When it's time to sell, Holleay gets the job done for me. Her marketing plan is second to none, and her focused efforts pay off. In fact, she just put my last property under contract on 11/9/13.

"Holleay knows this market inside and out. She is armed with a team of professionals that make my transactions smooth and easy.

"The biggest mistake you can make is not having Holleay represent your interests, because she has represented mine flawlessly for 10 years."

Craig McAndrew

10/31/2013

"My wife Sue and I had the very good fortune of meeting Holleay in the early spring of 2013. Myself, having grown up on a beach in Australia, and both my wife and I having spent many recent summer vacations with her side of the family in Kitty Hawk, had been mulling over the idea of a second home near the beach for several years.

"A casual internet search over the waning winter months led me to blindly contact Holleay, as she was the listing agent on a soundfront property that had piqued our interest. While that particular property had just gone under contract, Holleay proved delightful and eager to aid in our search.

"Based on our specific wants and needs (yet somewhat limited price range), she was able to present us with a sizeable list of area homes that fit our desired beach house criteria. As my wife and I poured over the list and began to whittle the field down to the properties of primary interest, Holleay began to enlighten us to the many intricacies of buying a vacation home in the area.

"Her local knowledge, experienced real estate acumen, and plainspoken insight were qualities we benefited from greatly throughout the entire process of finding our new home on the Outer Banks.

"Of the group of properties we selected for our intial tour, my wife and I had a particular affinity for a specific home that unbeknownst to us had several complicating factors. Holleay patiently explained these issues with critical honesty, revealing how they may prove problematic, and she quickly relayed other pertinent information to us that she garnered from her discussions with the seller's agent.

"Holleay clearly had our best interests in mind as she frankly pointed out several insurmountable obstacles, and we were soon able to effectively cross that property off of our list.

"Not long after, we toured another home that we saw great potential in, but one that was in need of extensive updates and TLC. Recognizing the necessary work involved in satisfactorily renovating the home, with the mindful guidance of Holleay we submitted an offer well below the asking price - one that would have afforded us the financial room to make these updates.

"Holleay again proved herself a staunch advocate for our interests, but after several days of volleying price negotiations, the valley between the seller's desired price point and our own proved too great.

"The point in sharing these experiences is merely to demonstrate that in the hands of someone less scrupled and vigilant, our own eagerness may have proved an "easy sale" for the agent, but one rife with complex problems for our family after the fact.

"After reassessing, and some creative thinking outside of the box, Holleay then raised the prospect of looking at available parcels of land and building a new home from scratch. Understandably, my wife and I were both very hesitant at first. Having no personal experience in building either of our previous homes, a limited price range, and being some distance preventing us from directly overseeing the construction of a vacation home on the Outer Banks, we were cautiously intrigued by the possibility, but certainly mindful of our limitations.

"After several weeks of deliberations and careful consideration, Holleay began to patiently guide us through the process, suggesting several available lots, introducing us to a builder she had worked with on several occasions, and helping us to more clearly see the big picture.

"We found a vacant lot that we loved, and Holleay aggressively negotiated the best possible price we could have hoped for. In conjunction with our builder, she helped us flesh out ideas for building the most practical and appealing home within our price point, and helped to facilitate discussions with our lender, insurance agent, and real estate attorney.

"My wife and I are THRILLED that construction has begun on our new home and we would recommend Holleay's services to anyone. She is the complete package - honest, timely, experienced, and ABSOLUTELY the person you want in your corner."

The Brabble Family

04/02/2013

"Holleay, we just wanted to say 'thank you very much' for your help in selling our cottage 'Family Affair'. We were sad to sell our cottage in the summer of 2013 after having had so many happy years there.

'Although we have never met face to face, I feel like I have known you for years. From the first time we talked on the phone about listing the cottage I knew we would become friends.

"Then only four days after listing it, the cottage was under contract. (WOW!)

"Everything was done by phone or email, and it couldn't have been any easier or less stressful...It has been a great experience working with you.

"Hope we get to work together on another project one day."

"We are ONE HAPPY CLIENT!"
Introducing a fresh new look for your Profile.
Click the 'Edit Profile' button below to enter 'Edit Mode' and continue the tour.