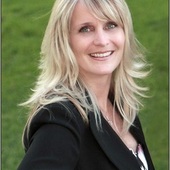 License# 6501379968
Real Estate Agent
Holly Vaughn
Always Striving To Be The Best I Can Be!
Clarkston, MI

—

RE/MAX Encore

RE/MAX International Inc.
Helping Buyers & Sellers Build Their Future One Home At A Time.
Get to know Holly Vaughn
Originally from Clarkston MI I moved to Southern CA with my family in 1987. In 2013 I decided it was time to move home, so I packed up my daughter, 2 yorkies and moved back to my hometown. My first career was as a flight attendant for Delta Air Lines. For 20 years my job was customer service. In 2004 I found myself with way too much time on my hands so I decided to try my hand at real estate. I absolutely love everything about it, from finding the perfect home for my buyers & negotiating the best possible deal to helping my sellers prepare their home for sale & negotiating the highest price to creating lasting friendships with my clients. I have worked with investors, first-time homebuyers, and buyers & sellers in every price range from $37,000 to $2,000,000. I spent 10 years selling real estate in California, which is an extremely competitive market on all accounts. Sellers have to offer an outstanding home, buyers have to be aggressive and agents have to be top notch and think outside of the box to not only make deals happen but to also make themselves stand out. I am committed to listening, communicating, and advising so that I am best able to guide you through the complicated, and often times, emotional process of buying and selling real estate. My tireless work ethic, passion for negotiating, & marketing expertise guarantee results. My business consists mainly of repeat business and referrals from past clients, friends & family. 
Certifications
I specialize in working with buyers and sellers throughout Oakland County.  Whether you're a first time home buyer or moving up to a larger home I am able to assist you through my extensive knowledge of the current inventory as well as having access to many listings that are not on the MLS via networking groups that I am associated with.  When it comes to selling one of your biggest assets I am able to assist you through my knowledge of the current market trends, networking, technology and being a part of one of the largest real estate companies in the world.  I am here to assist you with all your real estate needs and questions!!
Skills
Expert Negotiator, Creative Thinker, Extensive Knowledge of the market and process, Excellent Listening Skills- it is important to understand what my clients needs and wants are in order to keep them on track throughout the often times confusing process of buying or selling a home, Honesty- I will never talk you into buying a house if I don't believe it is the right one for you & I will never tell you that your home is worth more than I believe it's worth just to get the listing, Patient- I'm in for the long haul, Diligent when it comes to selling your home an educating buyers & sellers as to the current market conditions
Testimonials for Holly Vaughn
Kelly Chiatalas

02/22/2014

Being first time homebuyers, my husband and I didn't really know what to expect out of the homebuying process. Holly made everything very easy for us. She was able to answer any questions we had and was always prompt in her responses. She made sure that the houses we were looking at were a good fit for us. We never felt that Holly was just trying to make a sale. She was honestly looking out for us and making sure that we didn't make a quick decision that we would regret. Through her, we were able to purchase a home that fit our needs perfectly. We can't recommend Holly enough!!

Holly was very honest with me on selling my home. She did a great job and helped in every area possible. She went out of her way and beyond. I would recommend her to everyone I know. We sold our house within a months time. Thanks Holly for everything you did.

I've worked very closely with Holly on several real estate transactions. Not only is she very personable and easy to talk to, she is obviously looking out for the best interests of her clients. Holly is an excellent real estate agent who will always go the extra mile for her clients. Her knowledge of the market is what sets her apart from other realtors in the area. She builds genuine friendships with the people she works with. Holly is very passionate about what she does and that is very apparent in her work

Holly is an incredible Agent. Not only did she walk us through the process but she is honest, hard working, punctional and always professional. It was a real joy to work with her. Her patience is exceptional. We worked with Holly for almost a year. We purchased a home when the inventory was very low. She worked very hard to get the listings as soon as they hit the market. We were in the market for a bank owned or short sale. Holly is knowledgeable about the process which is more than most agents. I cant say enough she was outstanding. We are thrilled with our new home!

Holly was diligent in helping us find a home in a tough market and a very narrow target area. Her knowledge of the area and connections with lenders, other realtors, and contractors was crucial in our process. I recommend her to anyone looking to buy a home.

Holly is truly the best agent there is. Shes not here to just sell a home and make money she is real and won't let you purchase a home if she knows that in the long run your home won't get vale because of its location. Trust me I wanted to put several offers on homes but Holly never let if she knew it was not a good investment. She even begged for me on the home I really wanted when there were several offers and we got it. Thanks Holly. I wish you were still in Los Angeles

Holly is honest, hard working, punctual and professional in her work. She is dependable, does what she promises to do for you and provides you with accurate, up-to-date information to base your decision on. She is friendly, easy to work with and helps you get the most value for your property. She is a fantastic agent all around and I recommend her highly.

My wife and I worked with Holly to purchase our first home in Redondo Beach in January 2013. After searching much of LA county and speaking with various listing agents, we hit it off with Holly and hit the ground running in Redondo Beach. Throughout the ~4 months that we were looking for the perfect home, Holly was proactive, flexible, extremely knowledgable about the neighborhoods/streets/schools, and overall very helpful given our complete lack of homebuying knowledge. She guided us through pros and cons of single family homes vs. townhomes, knew the cross-through streets vs. quiet streets in the neighborhoods, knew the school districts and which would be the best areas for resale, and on and on. We put in multiple offers and she helped us navigate the emotional rollercoaster in such a fast-paced market. She guided us through offers, escrow, even loan options and insurance. Truly a fantastic agent and person - we loved working with Holly and will absolutely work with her in the future and recommend her to friends, family and colleagues in the area! Five stars!

I have used Holly to sell two homes and purchase another. She is a great buyer, seller and negotiator and truly wants to sell you the right house, even if it means staying in your current house or renting a little longer than you planned.
If you are first time buyer you can relax and if you have a few purchases under your belt you'll find her well versed in contracts, inspections, permits, repairs, zoning etc.
I've dealt with about 4 agents besides Holly over the years and she stands above all of them.
I'm in California, going to miss her, you folks in Michigan are lucky.

I can't say enough good things about Ms. Holly Vaughn helping to find my home. Holly was very diligent in searching for my dream home and I was looking for something a bit out of ordinary. House had to be so it could not be seen from street and it had to have a private driveway gated. Very difficult to find however Holly tried her best to find my dream home.
I should mention Holly is an excellent driver and only when it is absolutely necessary Holly is fully capable of making perfect "U" turns.
Holly is very pleasant to be with, nothing seems to make her angry or upset and she did an excellent job in finding me a home with a that private gated driveway.
I only wish she had stayed in Southern California and not moved back to places where days are frigid to beyond my understanding of what it is to be like really cold outside.
Looking for home with Holly Vaughn was an experience I shall never forget.
Thanks Holly and stay warm there in MI.
Introducing a fresh new look for your Profile.
Click the 'Edit Profile' button below to enter 'Edit Mode' and continue the tour.