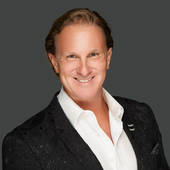 Mortgage Broker Florida
Mortgage and Lending
Dennis Hearing
Mortgage Broker Florida
Fort Lauderdale, FL

—

Clear 2 Close Home Loans Home Loans - Mortgage Broker Florida
#HomesForHeroes Lending Specialist VA Loan Specialist, Serving The Veteran & Local Hero Community with the HIGH level of Service they deserve. NMLSR ID #892525
Get to know Dennis Hearing
Nation's Largest Hero Savings Program Homes for Heroes Is Now
Available To Local Broward Heroes 

FORT LAUDERDALE, FL – OCTOBER 2018 – Inspired by the tragic events of 9/11, Homes
for Heroes was started in Minneapolis, MN at the beginning of 2002. In 2009 it grew to become
a national organization that has since helped over 20,000 heroes and given back over
$32,000,000.
Homes for Heroes' mission is to provide extraordinary savings to heroes who provide
extraordinary services to our nation and its communities every day. Heroes include: firefighters,
law enforcement, military (active, reserves and veterans), healthcare workers, EMS and teachers.
Homes for Heroes is comprised of affiliate real estate and lending specialists across the country
along with local and national businesses committed to providing Hero Rewards, which are easy
ways for heroes to save significant money on a home. When working with Homes for Heroes
real estate and lending specialists specifically, heroes are able to receive significant savings when
they buy, sell or refinance a home. Hero Rewards is our way to say "Thank You."
"We're committed to giving back, serving and saying thank you to our local community heroes
because they do so much to make our great community what it is today. They tirelessly serve and
sacrifice for us so we feel it's the right thing to do, and we're excited to be able to give back and
say Thank You in such a meaningful and positive way," says Dennis Hearing of Clear 2 Close
Home Loans, local Homes for Heroes Lending Specialist in Broward County. 954-648-4949.
Affiliate landing page for more info: www.HomesForHeroes.com/affiliate/dennis-hearing-1 
About Homes for Heroes
Homes for Heroes, Inc., was established shortly following the tragic events of 9/11 as a way to
give back and say "Thank You" to our nation's heroes. Homes for Heroes is the largest
nationwide network of affiliate real estate specialists, lending specialists and local businesses
who provide easy ways for firefighters, law enforcement, military (active, reserves and veterans),
healthcare workers, EMS and teachers to save money when buying, selling or refinancing a
home. Every time a hero uses Homes for Heroes for their real estate transactions, they are
helping heroes in need because Homes for Heroes donates a portion of their earnings to the
Homes for Heroes Foundation, a nonprofit that provides assistance to heroes in need.
JANUARY 30, 2017
Dennis Hearing of Caliber Home Loans in Fort Lauderdale Florida, recently completed a specialized educational opportunity being offered in the real estate industry, completing the training for the fifth time and now becoming a trainer himself. The Military Residential Specialist (MilRES®) 8hr CE certification class is offered to Realtors® interested in better serving veterans, active duty personnel, reservists and their families.
Presented by nationally known Realtor's® and educator's, Buddy West and Tony Martinez, this one day class brought forward thinking real estate professionals together from around the United States to learn how to better serve their military clients and their families.
The benefits and regulations presented in this class are complex, often misunderstood and sometimes avoided. This class provides the participants with the requisite knowledge to specialize in real estate services to our veteran, active duty military, reservists and their families.
The class provides the most current information and sources available. In addition, the Realtors® and loan officers continue to build a national referral network of Military Residential Specialists (MilRES®) for clients considering a move or planning to buy an investment property.
These military heroes and their families deserve the best of care; now Dennis Hearing can provide it at the highest levels. Dennis is unique amongst all MilRES® nationally in the respect that he is the only mortgage originator certified and approved to teach this class. For more information on the specialized services Dennis Hearing of Caliber Home Loans can provide, contact Dennis at 954-648-4949 and dennis.hearing@caliberhomeloans.com. He is licensed to provide mortgage services in the entire state of Florida as well as available for booking to teach the class anywhere in the United States. Currently the Military Residential Specialist (MilRES®) class is eligible for 8 hours of real estate CE credits in Florida. Dennis' is uniquely qualified amongst his peers, he comes from a military family, was also a successful licensed Realtor® from 2003 – 2012 before beginning his career as a mortgage professional. Dennis is a member of VAREP (veterans association of real estate professionals) and volunteers at Mission United of Broward County, he is the Housing Committee Chair and on the Advisory Board.

Some of the content contained in the MILTARY RESIDENTIAL SPECIALIST (MILRES) training class will answer the top 20 questions and more:
 What is a VA loan?
 Where to apply for a VA home loan?
 Who are the best VA home loan lenders?
 What are VA mortgage rates today?
 Where can i find a VA loan calculator?
 What are VA loan limits?
 What are VA home loan requirements?
 What is a VA loan certificate of eligibility?
 What VA loan closing costs am I responsible for?
 What are the specific VA home loan requirements to buy a home?
 Can i have 2 VA loans at the same time?
 Is a VA loan the best choice or is an FHA mortgage loan or conventional loan better for me?
 Are they other government home loans available?
 How does a gi loan differ from a VA loan?
 Can i use a down payment assistance program like Florida bond together with a military VA loan?
 How do VA interest rates compare to FHA and conventional interest rates?
 How easy is it to refinance VA loan?
 What are the VA home loan requirements regarding inspections?
 Are there other homes loans for veterans?
 What is the military heroes loan program all about?
Supreme Lending is among approved VA lenders, and when you decide to apply for a VA loan or get preapproved for VA home loan with Dennis he will answer all your questions to determine the best loan program for your specific situation, whether it is a VA loan, FHA loan, or conventional loan. Call him today at 954-648-4949.
Dennis Hearing's Blog Posts
Real Estate Market Trends
–

almost 2 years ago
Mortgage / Finance
–

over 8 years ago
Mortgage / Finance
–

over 8 years ago
Mortgage / Finance
–

over 8 years ago
Military Residential Specialist - MilRES
Military Residential Specialist - MilRES - Testimonial - The Military Residential Specialist (MilRES) Program offers real estate professionals the opportunity to help "military" clients and their families while growing their own business in this important but underserved market segment. MilRES® was founded in 2010 by nationally known speaker Buddy West. After two years of researching the subject, traveling to military installations and interviewing military officers and enlisted service members, veterans, their families, and Congressman and heads of the Veteran's administration, the MilRES® team was ready with an outline and plan to develop the class. This class was not written by a "class writer or developer," but from content from the military for Realtors® to serve the military. The one day class is just the beginning. It will give you a solid foundation to create systems, generate leads, and provide superior service. The Class will continue to expand adding new information, videos, articles and interviews from agents to political figures to military service members and officers. By taking the class, you will be part of a team of thousands in 41 states dedicated to our military clients. By the end of 2015 ,we will have the entire nation covered. Buddy West Buddy West is a nationally recognized speaker who has taught classes in 47 states on subjects including Buyer and Listing Universities for Howard Brinton's Star Power Systems to offering training and key note addresses at many National Association of Realtor's annual conventions, state conventions and franchises. Buddy coauthored, "Targeting the Over 55 Client." From the book, he developed the Senior Real Estate Specialist, SRES class with Tim Corliss. From 1988 -1998 Buddy hosted a live weekly radio program on CBS entitled, "Real Estate Talk," running concurrently with a column in Gannett's News Journal entitled, "The Right Direction." Buddy developed the Military Residential Specialist MilRES® certification and is focused on counseling Realtors on going the extra mile to provide active duty service members, veterans and their families. One of his fondest accomplishments happened in 1997 when his mentor, Howard Brinton chose him to become a "Star Power Star." From there, he went on to becoming Vice President of Star Power Systems developing their speaker's bureau. Buddy is CEO & founder of MilRES® and President of Emory Hill Residential Real Estate in Wilmington, Delaware. He has been a top producer for the last 30 years and continues to be in front of buyers and sellers on a daily basis. Join Buddy in making MilRES® the "go to " place for our military clients. We are looking for dedicated agents, not the masses. Gee Dunsten Gee Dunsten is an Army veteran and has worked in the real estate business since 1972. His selling career has crossed the $200 million mark and he is currently an associate broker with Long and Foster on Maryland's Eastern Shore. Gee has been a senior instructor with the Council of Residential Specialist for over 23 years, having served as their 2001 president. Gee is a dynamic instructor with teaching experience in all 50 states and several foreign countries. Gee is the co-author of SSC (short sale certified) designation, Long and Foster Institute's preferred short sale training program company wide, and has trained over 5000 agents nationwide on how to successfully facilitate short sales. Having just been selected as one of ten Top 5 Elite Speakers, Gee is also a featured writer for RISMedia Real Estate magazine and president of Gee Dunsten Seminars, Inc. Gee instructs MilRES courses.#MilRES #FLMTGGUY
Certifications
VA Loans are my favorite. I love giving back to those who served our country, by giving them the level of service they gave, I give my ALL!
Military Relocation Professional Certification
Introducing a fresh new look for your Profile.
Click the 'Edit Profile' button below to enter 'Edit Mode' and continue the tour.