HOPE4USA (www.HOPE4USA.com)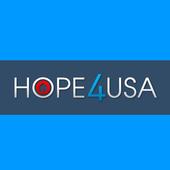 Services for Real Estate Pros
HOPE4USA (www.HOPE4USA.com)
HOPE4USA - Your Charlotte, NC Credit Experts!
Fort Mill, SC

—

HOPE USA Inc.
HOPE4USA is a credit education program that assists clients in solving issues on their credit reports. Bad credit happens to good people all the time! We've been there before and we can help you now.
Get to know HOPE4USA (www.HOPE4USA.com)
www.HOPE4USA.com
Your Charlotte, NC Credit Repair Experts!

At HOPE4USA we know that bad credit happens to good people ALL THE TIME! Many people come to us discouraged and hopeless. Trying to fix your own past credit problems can be extremely difficult. Our unique credit education program is designed to educate and empower you to take control of your financial future and to help you work to achieve the healthy credit you deserve! In fact, we've been there before and that makes us uniquely qualified to help you through your credit situation now.

You have rights under the Fair Credit Reporting Act. Any item on your credit report must meet 3 basic requirements:

1. Each item must be reporting within the allowable legal time frame for reporting.
2. Each item must be reporting 100% accurate information.
3. Each item must be reporting 100% verifiable information.

We protect you against illegal reporting by the credit reporting agencies and data furnishers. HOPE4USA can help you to leverage your rights and stand up to the credit bullies in your life!

www.HOPE4USA.com
HOPE Business Funding - Your Charlotte, NC Business Credit Experts!

HOPE4USA also specializes in helping business owners to qualify for financing to grow their businesses! HOPE4USA business credit experts can teach you how to build strong business credit soyou can qualify for funding in your business' name without having to provide a personal guarantee. Call 704.499.9696 for details and info. on our $50,000 funding guarantee!
HOPE4USA (www.HOPE4USA.com)'s Blog Posts
Certifications
Credit Repair and Restoration: HOPE4USA.com Credit Experts educate and empower our members to overcome past credit problems. We believe that bad credit does NOT make someone a bad person. Everyone deserves a second chance. True credit repair takes some time and a bit of hard work. Anyone who promises you a "quick fix" is lying to you. However, just because there is no "magic wand" when it comes to credit repair doesn't mean that it is impossible to fix your credit problems. HOPE never promises a magic wand or a quick fix but, instead, we promise a solid plan built just for your by an experienced credit expert. When you and HOPE follow this plan together you will begin moving closer to your goals of cleaner credit, homeownership, etc. before you know it! Check us out at www.HOPE4USA.com or call 704.499.9696 today to see how we can help you and/or your clients to achieve healthier credit!


HOPE Business Funding: HOPE4USA.com Business Credit Experts specializes in helping business owners get the financing and loans they need in order to help their business grow! Our powerful HOPE Business Funding Suite teaches members how to establish a strong business credit profile - making loan approval a breeze. The funding suite also offers a $50,000 funding approval guarantee and gives our members access to over 2,100 funding sources! Check us out at www.HOPE4USA.com/business-funding or call 704.499.9696 today to see how we can help your business grow!
HOPE Student Loan Consolidation: Combine one or more of your Federal education loans into a new loan that offers advantages like (1) One Lender and One Monthly Payment, (2) Flexible Repayment Options, (3) Garnishment or Rehabilitation Loans, and most of all (4) REDUCED MONTHLY PAYMENTS! Visit www.HOPE4USA.com/student-loan-program today to find out if a student loan consolidation is right for you. You might even be eligible for a Student Loan Forgiveness Program! Please call our HOPE USA team at 704-499-9696 with any questions.
Skills
Credit Repair, Business Financing, Identity Fraud, Identity Theft Solutions, Identity Theft, Credit Education, Budgeting Assistance, Credit Seminars, Student Loan Consolidation, Tax Lien Help, Collection Account Resolution, Business Credit, Credit Restoration, Credit Experts, Credit Training, Charlotte Credit Repair, Charlotte Credit Restoration, Charlotte Credit Counseling, Charlotte Credit Expert, Charlotte Credit Education, Charlotte Tax Lien Help, Charlotte Tax Lien Experts, Charlotte Student Loan Consolidation, North Carolina Credit Repair, North Carolina Credit Restoration, North Carolina Credit Counseling, North Carolina Credit Expert, North Carolina Credit Education, North Carolina Bad Credit Help, North Carolina Business Financing, North Carolina Business Loans
Testimonials for HOPE4USA (www.HOPE4USA.com)
John Lillie, Agent at Nationwide Insurance

09/11/2013

John Lillie, Agent at Nationwide Insurance
Charlotte, North Carolina Area
HOPE4USA Recommendation:


"Help your customers and friends get on the path to homeownership."
Introducing a fresh new look for your Profile.
Click the 'Edit Profile' button below to enter 'Edit Mode' and continue the tour.