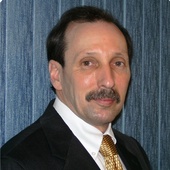 Real Estate Broker/Owner
Dennis Herman
Dennis Herman
Oostburg, WI

—

Crossroads Real Estate LLC
Professional Listing Packages with advanced Internet Exposure Residential and Investment Real Estate New Construction Buyer Representation Custom-tailored property searches
Get to know Dennis Herman
Owner/Broker Crossroads Real Estate LLC
The decision to open and run my own Real Estate company was simple. I've developed a listing commission scale referred to as, "Variable Rate Commission." This commission scale takes a look at a number of factors to determine the best and lowest commission rate to sell each and every individual property.
Advertising and the way I deal with people is out of the box. Crossroads Real Estate does not use a cookie cutter approach for any phase of the Real Estate business. Advertising, lead generation, listings, and working with Buyers is a unique experience focusing in individual circumstances. Key ingredients in the decision included:
A market base concentrating on small town living and values
A commitment to service
Teamwork
Networking within the community
Networking with top professionals in Real Estate
An established team of Real Estate professionals
Experience
My main goal is to avoid expensive Internet advertising and pass the savings onto you. Call me to find out how much I can save you.
Serving the Sheboygan County Area including Adell, Cascade, Cedar Grove, Elkhart Lake, Fond du Lac, Grafton, Kiel Ootsburg, Plymouth, Port Washington, Sheboygan, Sheboygan Falls, Random Lake, Waldo, West Bend,and all points between.
Dennis Herman's Blog Posts
Real Estate Best Practices
–

7 months ago
Real Estate Technology & Tools
–

7 months ago
Lending / Financial
–

over 2 years ago
Real Estate General Information
–

over 2 years ago
Listings Sold
This is a short video showing unique pictures of sold listings.
Certifications
MLS trained and certified photographer.
SentriLock trained and certified.
Leaning to use the latest technology to keep both Buyers and Sellers on the top of the market is a crucial segment of the Real Estate industry.  I have developed a number of web pages that supply information and links to help Buyers and Sellers navigate the purchase and sale of all types of Real Estate. My years of experience in engineering have given me the drive to always look at situations from a number of different aspects. Always have a plan B is my motto. This has been especially useful in the art of negotiations. Some of the pages I have developed use a unique collection of simple pull down windows that allow a Buyer to choose the details they require in a home. A Buyer can quickly answer the questions that will give me a detailed view of exactly what they are looking for. With that information I can quickly arrange a search within the MLS and E-mail them the results. From there I can also set up automatic updates that can be sent to the Buyer on a daily or weekly basis. Buyers can get the most up to date information on new listings and price changes for the properties that most interest them. Basically that gives them the advantage of being the first to view new listings or the first to take advantage of price reductions. From the first time home Buyer to the seasoned Investor I have developed formulas for success. As an independent contractor my business replies upon repeat business and referrals. Finding and relaying this information in a timely and understandable manner is what I rely upon to build lasting relationships. New home construction is one of the best ways to build instant equity into a home. Making all of the decisions before signing a contract is the key to succeeding in this field. There is no detail too small to overlook. Opening and defining lines of communication are important aspects to guaranteeing success and a smooth building process. Trying to decide between buying a new home and an existing? There is more to consider than the price on the surface. Both options may contain hidden costs. Following is a list of factors to consider. * Price * Options * Potential resale value * Taxes * Equity * Potential maintenance costs * Cost of improvements to an existing home * Size of the home or square footage. Compare the same size homes. * The age of the home plays a part in the actual value. Would you pay more money for a newer home? * Does the layout of the home fit your lifestyle? * What type of improvements may have to be done to an existing home? Building a home gives you the opportunity to add the features that are important to you. This is true for the inside of the home as well as the outside. The kitchen is the most important room in the house for many people. Often plans can be changed on paper at little or no extra cost which can make the kitchen area into a dream kitchen. Modifications can also be made to the garage area, bedrooms, bathrooms, etc.. You may decide to build a house that includes some of today's more energy efficient features. You can choose your own flooring, counter tops, light and plumbing fixtures and room colors. You can decide how much money to spend and what areas to invest the money in. Even the outside landscaping. If you like to garden you can reserve a spot for that using your own specifications. You can plant the trees, the type and location you will appreciate in the years to come. You can add a watering system and any other number of options that are available to you. The choices may be endless. The hardest decision is what features can I include in my new home. Knowledge is the key to investing. Investors can be demanding. Knowing how to gather this information is an important part of my job. I am surprised at the amount to investment properties on the market that do not have important information on hand at the time of a showing. The interest the Investor has in a property soon dwindles if they do not have the facts and figures down in writing when they are considering a purchase. Classes for first time home Buyers is an important aspect of beginning the home buying process. First time Buyers generally are brimming with questions. A simple informal one hour meeting will answer most of those questions and give the Buyer the qualifications and confidence to ask the questions that may save them money and headaches further down the process. Having this information ready in an easy to understand package is pivotal in establishing a business relationship. Foreclosures are not what they used to be. A few years ago the only people interested in foreclosures were bargain hunters and seasoned professionals. At the present time there is such a large number of foreclosures everyone has the opportunity to find the diamond in the rough. Having the experience of dealing with foreclosures can save the Buyer money. With a Buyer Agency Agreement my license agreement allows me to discuss price negotiations and share my knowledge of dealing with foreclosures throughout the house hunting process. I have also been developing a set of Bible Studies using only the Bible to explain the Bible. I have been working with a group of people that have been aiding me on this venture. If I see someone has trouble understanding a point or a step I rewrite it until it is clear. I have been doing this for over 20 years and I have over 300 studies written in various stages. I have Biblical proof that Jesus not only taught this method but He intended to have the Pharisees study in this same manner. If they would have looked up the key words that Jesus used they would have had no doubt that He was the Son of God. Acts chapter 6 tells us that many of them did understand and joined with the early Christians. Yes, this method is over 2000 years old but has been largely forgotten over the past 100 years. If you read books older than 100 years you can see the difference in writing styles. E-mail me for more information.
Awards
MLS Photographer 
SentriLock trained and cerified
Skills
Real Estate Photograher
SentriLock trained and certified
Years and years of experience surviving some of the worst years in Real Estate by developing word of mouth referrals, and good old fashion common sense. Working with Buyers and Sellers, searching for new homes, finding the right balance between quality and price. Keeping Listings fresh and in front of new and old potential buyers. Working with lenders, inspectors, and title companies with excellent experience and reliability.
Introducing a fresh new look for your Profile.
Click the 'Edit Profile' button below to enter 'Edit Mode' and continue the tour.