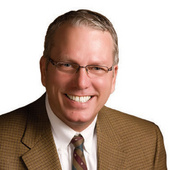 NMLS# 103829
Mortgage and Lending
Dean Tucker NMLS 103829
Mortgage Banker
Boise, ID

—

Dean Tucker OneTrust Home Loans
I think it should be easy to get answers that make sense. You deserve a plan that takes into consideration where you want to be tomorrow as well as today. Saving the World One Mortgage at a Time!
Get to know Dean Tucker NMLS 103829
Awards
Affiliates Choice 2009 1st Place Winner, Idaho Association of Mortgage Brokers (voted best company to do business with by industry partners) Top Producer 2009, Idaho Association of Mortgage Brokers Honoree of the 2008 Integrity Counts! award from the Southwest Idaho Better Business Bureau. Loan Originator of the Year honoree 2007, Idaho Association of Mortgage Brokers Alfred P. Sloan Award 2007 Business Excellence in Workplace
NMLS 103829
Dean Tucker NMLS 103829's Blog Posts
ActiveRain Community
–

almost 11 years ago
ActiveRain Community
–

almost 11 years ago
Certifications
About Me:
Dean P. Tucker, Loan Officer (NMLS #103829)
Branch Address: 2535 W. State Street, Boise, ID 83702
Branch Phone: (208) 388-0500
Branch NMLS #1431088
Corporate NMLS # 46375
Website: www.HomeLoanBoise.com
OneTrust Home Loans is an Equal Opportunity Lender
Testimonials for Dean Tucker NMLS 103829
When we decided to switch preferred lenders several years ago, we looked at those companies we'd worked with at buyers' requests over the previous six months. There were three companies we felt had done a good job and we conducted formal interviews with all three of them.

We chose OneTrust Home Loans because we liked their focus on customer service, their team model - which provides specialists in each area of the process, their commitment to getting loans closed on time, and because they are just super cool people!

We are thrilled with the partnership we've developed over the years! Their dedication to doing a great job for our buyers is second to none and we know we can trust them to do what they say they are going to do. We couldn't be happier!"

A recent client said, "Dean is super friendly and made me feel not intimidated and really comfortable."

-Jill Giese

Jill Giese & Associates | Keller Williams Realty Boise | 208-327-2127 | www.BoiseIdahoTeam.com



"Thank you to Dean and Shanna and their wonderful staff! Over the years I have depended on them to provide top-notch service to all of my buyer clients, regardless of whether their loan needs are simple or complicated. I appreciate all of your past efforts, and continue to look forward to the quality assistance they provide to me and to my clients."

-Debbi Myers

Front Street Brokers | www.DebbiMyers.com



"Dean – I want to thank you, Carrie and the others on your staff for making our closing happen in record time. You all conducted the work in a highly professional manner and readily handled glitches in the process and smoothed out bumps in the road. I very much appreciate the patience exhibited by you and your staff and the extra effort given to accommodate our tight schedule. Thank you.

I must say in the numerous real estate transactions I have engaged in during the last 4 decades, I have not worked with a more professional, efficient and customer friendly organization as yours. The service of you, Carrie and your staff provided is highly commendable."

-Michael Kochert



"I wanted to briefly again thank you and your entire office staff with your assistance in our recent re-financing. In highlighting three points demonstrated from our initial contact to and including the closing process they would be Integrity, Honesty and Customer Service. Today these values are often taken for granted. Your office demonstrated these points on every issue big or small. From the first time buyer to the advance property owners, I say without reservation OneTrust Home Loans is an asset to our community and those who require the services you provide."

-The Zimmerman's | Meridian, Idaho



"Dean and Shanna along with their fabulous team are phenomenal to work with. They are always eager to help, often very quickly! They give me and my clients the answers we need quickly and offer guidance when challenges arise. Their give-back philosophy to the real estate industry is inspiring as well, they are always giving us realtors education and tips for us to do our job better. I highly recommend Dean and Shanna at OneTrust Home Loans and truly appreciate all they have done for me and my clients."

- Jacque Neef Mayo, Silvercreek Realty



"Fabulous lenders!!!! They are thorough, professional and really dial in to find out what type of financing options are available to my clients. The loans have always closed on time and they go above and beyond for my clients which I appreciate immensely. In addition, we are truly a team working for our clients to help make their home buying experience a good one. Top notch!

-Michele de Reus, Keller Williams



"I wanted to thank you guys for going the extra mile to get my client into his home. It took looking at the situation in a total different way to get it done but you hung in there with him even though it was a small loan. THANKS AGAIN!!!"

-Joyce McNamara, Colwell Banker Tomlinson Group



"Dean and Shanna are amazing! I'm a local Realtor, and send all my clients to them. They are miracle workers, and always get the job done in a professional and efficient manner. Thank you Dean and Shanna for being such patient, helpful mortgage lenders! I appreciate all your hard work so very much!"

-Christy Hovey, Silvercreek Realty Group



"I just wanted to properly thank all of your team for taking such good care of Torsen and Lisa. They were so pleased and you sure made me look good for recommending you. I am excited about working with you all again soon. Thanks again for your professionalism and client care~truly the best!"

-Sheila Christensen, Smith and Coelho



"Thank you for making the "impossible" happen for one of my clients!"

-Debbie Pruett, Group One Real Estate



"As a real estate professional, I work with a lot of lenders and have purchased quite a bit of property. Dean is the only lender who has ever taken the time to bring my husband and I or our clients in to the office to have a tutorial on the types of loans we were interested in. He really educated us on our options and helped us pick the best loan for our circumstances. He and his staff really go above and beyond for their clients. I highly recommend Dean as your personal lender, or a referral for your clientele."

-Amy Allsop, Heartland Homes



"Not only have I referred my real estate clients to Dean, but we also work with him as our loan officer on our personal properties. We have been extremely satisfied by his promptness to respond and get things done, professionalism and creativity. Dean has a wealth of knowledge in the mortgage industry. I will gladly continue to send business his way."

-Lisa Hockersmith, Coldwell Banker



"I contacted Shanna when my son and daughter-in-law needed a lender. She was professional, proficient and personable. We found a home on Saturday and needed an approval letter… Shanna put down the baby and worked to get us what we needed to get the process going. Our closing date was scheduled for a Monday, but Shanna's team got it done before the weekend… I'm here to tell you, it was all without a hitch!"

-Gail Hartnett, Keller Williams

"Having completed several deals with Dean I can attest to both the depth and breadth of his knowledge relating to the lending industry. Not only will I continue to work with Dean I will continue to direct my customers to him with full confidence that he will provide superior service at every step of the mortgage process."

-Justin Woolston, PE



"It's not often that you can say you enjoyed your mortgage process, but I truly did. Dean and his team are terrific to work with. I wholeheartedly recommend the OneTrust Home Loans team for any mortgage needs. They are a delight."

-Mike Nevin



"Dean facilitated two loans for us over the past years. His attention to detail and punctuality made it a pleasure to do business with him. I would certainly recommend him for your lending needs.

-Patricia Henderson, Cowell Properties



"I worked with Dean on to finance a 2nd home in Donnelly, ID. Until Dean helped us it was very difficult to get financing for. Because of the banking conditions and the property being a lake/mountain home we had limited comparables and was hard to find a lender. Dean worked hard on our behalf to get the transaction completed. He was professional and did what he told us he would do. He was great about communicating through out the entire process. Good work Dean!"

-Stephen Brown



"Dean and his team were efficient and friendly. They were quick to answer my questions and get the job done! I appreciate everything they did! Thank you!"

-Jamie Mueth



"Dean and his staff have always provided me with the best service and mortgage pricing in the industry. He has many years in the industry and is very familiar with how to "get things done". I have even recommended him to my family and friends."

-Clark Nielsen / Allstate Insurance



"My wife and I had the pleasure of working with Dean Tucker as our mortgage broker. Dean is very knowledgeable about his industry and this saved us time and expense. Dean demonstrated early on that he was honest and trustworthy, which made our whole experience enjoyable. We found Dean to be an outstanding professional that takes the time and effort to find the best options based on your needs. We highly recommend Dean Tucker."

-David Pascua



"What I liked most about Dean is he took the load off my shoulders by being well organized, knowledgeable, and trustworthy."

-Marc Warnke



"Dean assisted me earlier this year on a house re-fi. He provided everything that I could have asked for during the process. I remained a little uneasy for a while, but later learned that he was colleagues with several members of the Boise real estate community that are well-known and trusted. From then on, I let him take the reins, and the re-fi has saved us hundreds of dollars each month on our mortgage payments."

-Chris Langrill

Introducing a fresh new look for your Profile.
Click the 'Edit Profile' button below to enter 'Edit Mode' and continue the tour.