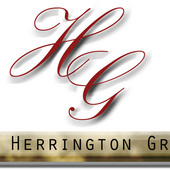 Mortgage and Lending
Blake Fye
Anderson, IN

—

Herrington Group
Blake Fye is an Loan Officer looking to serve you. Having full access to underwriters within a 15 mile location of our branch makes processing loans more simple. Rates are competitive and turnaround
Get to know Blake Fye
Hello, my name is Blake Fye and I have recently become a Principle Manager with the Herrington Group. My roots take me to a small farm in Amboy IN. I played as many sports growing up as I could, I really enjoyed the competition and probably some spotlight as well. My college years consisted of being a member of the Sigma Phi Epsilon fraternity and a member of the Power Lifting Team/Club at Ball State University. To the surprise of many I quit college. It was my decision and was by no means a popular one with my family. It simply had to be done. You see, my whole life I wanted to go to a University, get a degree.....you know the rest. I mainly wanted to do it to make my parents proud. As I attended college the actual thoughts of a career were far from my mind, I was enjoying mainly the "secondary" activities that often come with college years. However my perspective really changed for me. Everything changed November 20th 1997 at 1:30 in the morning. I was at our apartment, 2140 3A Windsong Apartment complexes, in Muncie IN. Sitting among the ashes of a party that had moved to a different location just hours before, I confessed Christ as my Lord and savior (Rom. 10:9-10) and began a journey that is still changing me and challenging me to become a better believer, husband and father. There were no flashes of thunder and no voices from heaven.....just the repeated voices of a few people who had began to challenge my Biblical views. After all I was dating their daughter. They knew that I was a person who viewed myself as a believer mainly because I was an American. In a loving way they questioned me and it didn't take a district attorney to realize that I was plastic through and through. So you are wondering what this has to do with quitting college or as I like to say I laid it aside. Well here is the short. We had gotten married in 98, my wife was pregnant with our 1st who was due in November and I found my self doing everything but being a family man. Fall of 99' I was working the full time job coming home inhaling a sandwich and heading to Kokomo for school. On my nights were I didn't have school I was either writing papers or studying. When my son was born in November It really began to bother me. At that time I just wanted to go to work and come home and see and be with him. Also at this time I began to dive in deep into the Bible and was very hungry to learn and was trying to saturate everything in my spare time, of which I had none to spare. So, I really did some soul searching on what "I" really wanted to do and be. I finished the fall 99' semester with a 4.0, amazing what happens when you pay for your own college, and hung it all up. My "desire" to go to school had become an idol of what I truely wanted. At that time, even today, all I wanted was to be the best husband that I could be (Eph. 5:25) and the best Christian dad to my kid. My head was constantly thinking about Gods' word. School had just become so much of an "idol" thought, that I realized it had become more important than Lord and my time alloted for things proved it. Listen, there is absolutely nothing wrong with a degree, that isn't what I am trying to say. However for Blake Fye school had become an idol and Gods' word clearly states that there shall be no other gods before Him. When I finally made my decision December 1999 it felt as if I had stepped out of the squat rack. Similar to the old monkey off of your back feeling. I know that this may not make sense to some or even anybody, but you have to understand that I was and still am madly in Love with my Lord and Savior, Christ Jesus and I cannot have any gods begore him in order to be truely successful at anything in my life.
I started my career in Engineering with a pump company in Peru IN. After getting an offer from a friend at work to get into the mortgage business, I with all knowledge said something like "jump off of a bridge". O.K. it wasn't exactly like that.....maybe that was what I was thinking about saying. Anyways, I told him I would pray about it, but not to count me in on his new promotion and dream to "turn around" a branch in Anderson Indiana. Well, 2 months later I was walking into work in Anderson Indiana as a loan officer with some company called HSBC. I have been in lending for the last 4+ years. I was with HSBC on the consumer lending side here in the U.S., but was let go on March 2, 2009 when London had announced that HSBC was pulling completely out of the U.S.
With a family of 6 kids I have been limited on my hobbies as everybody knows that your kids tend to become your hobbies as they grow up. The Bible has captured me like nothing else. I love talking about Gods' Word and searching the never ending depths of it's truths. It is my 1st love and is something that I can talk to you about all day long, trust me my wife can testify to this. :) I love you hunny! I also enjoy my time in the garage tinkering on motors. Probably something that I picked up from my middle brother Chad who was the farm mechanic when we were on the farm. Blasting the radio in the garage I tend to somehow lose my seemingly large problems in the shallow puddles of oil and the turning of a small wrench, as I tinker on a small broken engine. Strange I agree, but I have learned through the years that this is a very affective and sometimes necessary form of therapy for me. I am blessed beyond measure, there is no doubt about that, to have such a family that I have now. This is certainly not a trail that I would have drawn for my life however, I think we can all probably apply that thought to our life to some degree. I give a great deal of credit to my wife. I mean that with all my heart. She was one of the main factors, when we were dating, for me giving my life to Christ. She gave me just enough information to make me irritable and drove me to ask more and more questions.
Certifications
Searching for the best Mortgage Advice in Indiana? Your search has ended! Shopping to Refinance in Indiana or Purchase a Home in Indiana is stressful enough, you shouldn't have to worry, through the whole process, about the trustworthiness of the Mortgage Advice you are getting on top of it all. Trust is something that has been ruined throughout the years. False Interest Rates and Indiana Home Values that were blown out of proportion, has made consumers leery of the Lending Industry. We completely understand. You should be concerned about who your trusting your Mortgage Advice with. That is why here at 1st Signature Lending we do our best to educate our customers and we don't dodge questions. We want you to ask us. Whether you are asking about why paying points up front could lower your Annual Percent Rate or your asking about what PMI is, it all matters with us. So give us a call and test us on this, we will give you the truth right up front!!!! We have nearly 25 years of experience in Indiana Mortgage Lending. So there isn't much that we don't know. Come check us at blakefye.com. You can utilize some of the tools that we have online to answer some of your questions without calling us, or you can just call. Either way we are Indiana Mortgage Lenders who understand the obstacles of lending in today's' Real Estate market, however money is cheap right now. Call and talk with a Mortgage Expert today and take advantage of these Low Interest Rates. We're here to give you the resources that we feel everyone needs to ensure that informed decisions can be easily made. We want to hear your questions and look forward to hearing from you! Blake Fye,1st Signature Lending, Principle Managerwww.blakefye.comOffice: 765.641.7000Cell: 765.602.4393

With the help of one of best Mortgage Marketing Experts and web designers, we've designed this website to serve as a GREAT online tool to add even more, to the Indiana Home Owners bank of knowledge, all at blakefye.com. We're constantly adding Refinance Mortgage Information and Interest Rate information, including some of today's Real Estate Market information which is up-to-the-minute to benefit you in your decision making process!
Want some Home Mortgage Options? Here you GO!
Conventional Mortgage Refinances VA Loans
203(k) Loans (full & partial) Indiana Rural Housing Loans
Debt Consolidation Loans in Indiana Indiana Jumbo Loans
Credit Restoration Indiana Real Estate Property Listings
Home Purchase Loans in Indiana Investment Purchase Loans
Indiana Commercial Loans Operation Loans for Indiana Farmers
Cash-Out Refinancing Wholesale pricing passed to you
Is the Mortgage Price Right for you?
Use our Free online mortgage calculator to find out what you REALLY can AFFORD, before getting a Real Estate Agent involved. This gives you and the Indiana Realtor the proper Mortgage price range from the start! Eliminating some shopping frustrations as you look for your become an Indiana Home Owner will make things go so much smoother for both parties. We all know that viewing a home that is beyond your financing can be a bit frustrating. So find out what Indiana Mortgage Pricing is best for you, from the start, and your Real Estate Purchase experience will be smooth from start to finish, as it should be. Check it all out! If you want to know what Mortgage Interest Rates are today call us. So tell a neighbor and a friend that may be in need of a Mortgage Refinance Expert to go to blakefye.com. Get real answers from a real person.
Consequently, our 1st Signature Lending website is rapidly becoming one of the most popular and most frequently visited websites in the Indiana Mortgage Market.
REAL ESTATE NETWORKING WANTED!!
We are looking for the most caring and honest Indiana Real Estate agents and Indiana Real Estate Brokers to network with across the State of Indiana. The cost to you is some time and effort. What's the benefit to you? For your agency we are going to advertise for you at NO COST. We can put up to 10 pictures of your featured Real Estate Properties that are listed For Sale on the front page of our website. Give us a call and find out how to Join up. So if you're an honest and caring agent and would like to network and get some free exposure on your Indiana Properties, just give us a call and we will begin posting your Real Estate Listings for you. More Looks and No extra Charge!! Indiana Mortgage Experience says a lot and we have 25 years of Mortgage Experience. Let us work for you on your next Indiana Mortgage Refinance or Indiana Home Purchase! We are one of the best Mortgage Advisors across the State of Indiana. We're right here at 1st Signature Lending, waiting to help you. So call today and ask for Blake Fye - Your local Indiana, Mortgage Broker.
(work)765.641.7000 (cell) 765.602.4393 blakefye.com
Introducing a fresh new look for your Profile.
Click the 'Edit Profile' button below to enter 'Edit Mode' and continue the tour.