Irena (Esphir) Popilevsky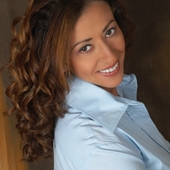 Real Estate Agent
Irena (Esphir) Popilevsky
NYS Licensed Broker/Owner . Short Sale Specialist
Staten Island, NY

—

RealEstateSINY.com
As a NYS Licensed Real Estate Broker, I built my business and reputation on the highest standards of real estate ethics, Excellence and Customer Service.
Get to know Irena (Esphir) Popilevsky
Our Company
Over the past several years much has changed in the real estate industry. Besides being one of the most challenging markets we have seen in a century, the dynamics of how the market moved was drastically changing as well. While the macro economic conditions did not favor the real estate market, there were other shifts in how the market moved. Today 90% and soon likely near 100% of home-buyers will use the Internet as the key resource in finding their next home. We saw this change coming for years, and while RealEstateeSINY.com may appear as a new company, it actually existed for over 4 year . In that time, we have had experiential growth with the help of several platforms bringing us nearly 3 million users and a sales growth of over 300% in that time. Consequently, that was a market that had shed nearly 70% of its volume sales over the same period.. In that respect, what we have been able to accomplish over the past several years seems rather remarkable.
How and why we came about.
We looked and studied the pattern s of today's much savior home-buyer and presented them with a much more complete approach to their home buying experience. While I'm sure you have come to know more of the national sites that feature listings in our community, we took that concept but were able to move it much further. The main key was to make our website as engaging and resourceful to keep home-buyers in tune with us daily? For us, that meant keeping every available Staten Island listing updated and easily searchable by users of our website. In turn, that allowed us to engage clients proactively.
We knew,, It was imperative for our business model to be in control of how potential buyers viewed their homes we listed. That means controlling the advertising medium in which we now operate. Beyond just a real estate company we are an entire Internet media channel for Staten Island real estate. What does that mean for our clients? It means, we can market the way we want, without much reliance on third party marketing venues. Ultimately, it puts our client's listings ahead of other companies who rely primarily on third party advertising venues to advertise their client's listings. Basically we have control over an entire advertising medium.
For Buyers, we offer a full resource website to buying that surpasses any single entity that can be found locally, even nationally. We provide the most accurate and updated data on every available property listed on Staten Island.. Its searchable, easy to manage and is a one stop resource to home buying consumers interested in purchasing a home on Staten Island.. Our knowledge of communities have allowed us categorize locations and towns based on buyer needs. With a click of a mouse, a call, or even the ability to chat right online to set appointments, ask questions means our ability to service clients is unprecedented for a local real estate company.
What it meant for our sellers.
We're not just another real estate company, but an entire local real estate media channel.
Our company name is part of our marketing strategy, it's both generic, and Staten Island specific. Meaning, those buyers who live outside of Staten Island won't have to fumble around looking for specific company websites to find us. By keeping it simple it allowed us to stay more engaged with potential buyers because we featured every home. The number one job of any real estate broker is to generate buyers, no one has done a better job than us in creating a complete strategy that feature both proactive marketing and reactive marketing strategies.
Total control of your home's advertising position.
Basically, if buyers are consistently engaging us it allows us to market homes listed by our company by positioning our seller's homes where buyers will be looking, that puts us in control vs. relying on third party advertising companies.
By being proactive in our marketing, we carry more of our registered buyers who engage our website allowing us to efficiently match our client's listings with those buyers specific criteria. That contrasts what you might know about what real estate marketing is, and that's what we mean by being proactive. This feature alone is one of the key reasons we have been as successful as we have been in getting our clients homes sold.
Using a public relations format to advertise our listings.
There is little about real estate marketing that's so exciting, but we've changed that quite a bit. One thing you'll notice about real estate marketing is a quick summary about the specifics of the home and maybe a few one line highlights. Instead, we provide a comprehensive overview of the entire experience of being in your particular home, neighborhood, and positive aesthetics that your home offers. This is done in story form and not just a quick summary. Through the use of our blog platform you're able to syndicate this information as a newsworthy story and shown as headline news on WCBS New York and the New York Post. Not to mention, several other newsworthy online sites. We are the only company locally that is able to perform this level marketing.
In conclusion.
Our company was built on not just an idea, but a completely tangible and carefully explained marketing approach to what may be our client's greatest asset. The simplest example of that is reading this company profile alone. Basically it's comprehensive, more than that we are proud about telling you every detail, and it's that pride that has driven us to increase business over 300% in the last three years. Our agents and company leadership are proud about being at the forefront of what the real estate industry has become, and we have hired the very best in exceeding your expectations. That means our clients are getting the very best service and we stand for nothing less.
                         We look forward to serving you soon.
                            When Excellence and Professionalism Count!
Irena (Esphir) Popilevsky's Blog Posts
Home Selling
–

over 6 years ago
Real Estate Industry
–

almost 7 years ago
Home Selling
–

almost 7 years ago
ActiveRain Community
–

almost 8 years ago
About RealEstateSINY.com
Completely tangible and carefully explained marketing approach to what may be our client's greatest asset.
Introducing a fresh new look for your Profile.
Click the 'Edit Profile' button below to enter 'Edit Mode' and continue the tour.