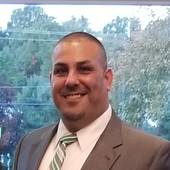 BK3184794
Real Estate Broker/Owner
Kareem Tannous, DBA
Jax Realty & Financial
Jacksonville, FL

—

Jacksonville Realty & Financial Services, Inc.
Genuine & Generous Service
Get to know Kareem Tannous, DBA
Meet Kareem and Jacksonville Realty & Financial Services, Inc.
Awards
My awards are when my clients are satisfied and happy with the level of service I have provided to them. I do not worry about being top producer or getting a plaque, my concern is for the client, whether being the consumer or the agent. Your satisfaction is my career. Actions speak louder than words, let me show you.  
Skills
Account Management; Business Analysis; Financial Analysis; Financial Modeling; Risk Management; Strategic Planning; Business Strategy; Business Planning; New Business Development; Real Estate Transactions; Real Estate; Real Estate Economics; Mortgage Lending; Management; Strategic Communications; Sales; Training; Mortgage Banking; Analysis; Accounting; Corporate Communications; Microsoft Office; Microsoft Excel; Selling; Contract Negotiation; Finance; Team Building; Negotiation; Process Improvement; Strategy; Business Process Improvement; Budgets; Forecasting; Entrepreneurship; Management Consulting; Investment Properties; Valuation; Loans; Commercial Real Estate; Investments; Customer Service; Small Business; Residential Homes; FHA; Refinance; Leadership; Investors; Property; Short Sales; Foreclosures;
Testimonials for Kareem Tannous, DBA
Christopher Parlato

04/22/2014

Kareem has got to be the very best mortgage broker I have ever met. After shopping for a mortgage with other brokers, we were told it would be too difficult to get done. Kareem took the time to evaluate our situation, determine the best direction, and was able to overcome every obstacle. His tenacity and skill ultimately secured our first home loan.

Through the entire process he was honest and friendly. He courteously answered every question we had as a first time home buyer, and looked out for our best interests as our home was built. I would recommend Kareem to anyone and everyone who was looking for a mortgage broker. Two thumbs up

Khriston Watts

02/18/2014

I am writing this in regards to my WONDERFUL experience with working with Kareem! When I first discovered him online I was looking for someone professional to help me in my unique situation as I was needing help getting financing for the purchase of a new home! He was very professional and went above and beyond to make sure I got the best deals and rates for my purchased. He even stepped out of his box to help me to get some things done that I would have never had the knowledge to do if he had not helped. I would say my experience was a memorable one! I will never forget how he helped me! I was almost about to give up on getting a house due to how the past individuals treated me until I found him. I would recommend him for any service out here in the market today! Thank you Kareem for your help and I wish you the best! I will definitely be sending ALL my people to you in the future! :)

I hereby tender my recommendation for Kareem Tannous. I have had the pleasure to know Kareem for several years both professionally and academically. I contracted with Kareem to sell my condo in 2011 and he was able to expertly negotiate a price significantly higher than I thought possible! On top of that I literally had to do nothing Kareem handled everything from start to finish! Kareem is the best real estate agent I have ever known, very knowledgeable and professional.

Academically he is a very rigorous student that was very concerned about being in the top of his class. His reliability and work on group projects was always "A+". In groups he showed himself to be a true leader that was always sought out by other students for assistance.

Yolanda Robinson

10/09/2013

I REALLY ENJOYED WORKING WITH KAREEM HE'S REALLY A HARD WORKER AND PUT FORTH 100% IN WHATEVER HE DOES. I LOVE THE THE DRIVE THAT'S IN HIM TO GET THE JOB DONE!!!

Craig Seabrooks

06/07/2012

Kareem is the type of guy you would want on everyone of your teams! He is a the very definition of a team player. Kareem goes out of his way to help those in need and always seems to have the answer. I am proud to know Kareem and I know that any person or organization that comes into contact with him will find this out very quick! I could go on and on about his great personality and his ability to understand the small things and then express that to others in a way that they too can understand. I see Kareem as one of our new leaders and one that is well respected and respects others. You do not meet many like Kareem and anyone that knows him, knows he'll be a steal for any organization.

Jennifer Kutsick

05/09/2012

I had the opportunity to work with Kareem in several classes while we were students at Jacksonville University. Kareem demonstrated an incredible understanding of complex financial, operational, and accounting concepts unmatched by others. Kareem volunteered both his time and knowledge by assisting other students when they were in need of additional help understanding material, thus establishing himself as natural leader and displaying an exceptional level of competence in a variety of high-level courses. Additionally, Kareem often initiated and engaged in important topic discussions which exemplified his ability to apply and utilize clear and logical reasoning to solve problems and encourage further discussion. Kareem is an exceptional individual and ultimately an asset to any organization.

Mary Alice Lundy

05/08/2012

Kareem was an outstanding student and always found the time to tutor and mentor other students. His professionalism stood out among his peers. Kareem is a fellow Realtor that has exhibited an extensive understanding and knowledge of the short sale and foreclosure market. He has used his expertise to guide those in need. Kareem will be an asset to any organization he joins.

Giovanni Dattoli

05/08/2012

Kareem is a versatile, high-energy professional with a multi-faceted background. He always has a creative, positive outlook and he's good at organizing and bringing people together. He is always encouraging and positive. Everyone wants to work with a professional who is a strong communicator; who is strong team builder and team member; who has strong interpersonal skills such as empathy, tact, and humor; who is intellectual and has strong analytical problem-solving skills; who is innovative, creative, or entrepreneurial; who takes personal responsibility. Kareem is just that person.

Fantastic member of our team. Hard worker and manager that is very detail oriented and results driven. A valubale asset to any organization that constanly looks for ways to do things better, faster and to a higher standard.

Raymond Butrus

08/08/2011

Kareem has always been a professional at servicing clients no matter what market conditions are. Many Realtors forget that the client always comes first and in our current market it is all but forgotten. However Kareem has never changed his stance & is only strengthening his skills as well as his knowledge of all area's he services. If you are looking for a professional to assist you with your purchase or sell your home, you have found him.
Introducing a fresh new look for your Profile.
Click the 'Edit Profile' button below to enter 'Edit Mode' and continue the tour.