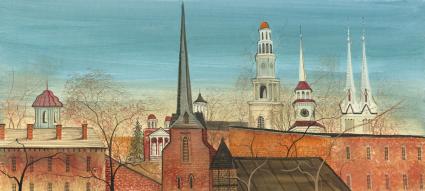 Get to Know Jaci Clayton
I take my role as your Realtor seriously. I am committed to making your home buying or home selling process a positive matter. Your satisfaction is my priority. I make it a point to understand what your needs are. I have an extensive background in maintenance and construction. I can use that knowledge to assist you with decisions pertaining to the overall condition of your home. Whether you are buying or selling I can share my insight. I also have Property Management experience and I can offer this service to manage your home. If you are ready to buy or sell, or if you want to buy investment homes, I will be there to assist you.
Services I can offer:
New Construction  · Resale  · Investment Property  · Land  · Multi-Family  · Luxury Property  · Rental  · Retirement Property  · Military Friendly.
I am your full service Realtor. As your full service representative, I will be your: •Marketing Manager •Transaction Coordinator •Community Consultant •Property Specialist •Experienced Negotiator •Trusted Advisor •Real Estate Professional for Life. I will help you through every part of the transaction, and offer you complete services including Relocation services, Property Management, Mortgage Services, Title & Settlement Services, and a Home Warranty. Contact me today for a no-obligation consultation to discuss specifically how I can help you with your current and future real estate needs.
Certifications
GRI- Graduate of the Realtor Institute
MRP- Military Relocation Professional
Kshama
12/06/2012
Highly likely to recommend 12/06/2012 - kshama Showed home in 2012 in Linganore-Bartonsville, Frederick, MD 21701. We met Jaci through our search on zillow.com as opposed to a referral, and we are totally impressed with her service! :) She not only has been a very personable and friendly agent, but has displayed a true sense of drive and passion towards our property search and has been truly responsive and aggressive in times when such action was needed. She is very thorough in her research, and goes out of her way to fetch other details if they're not readily available at that time. She provided us honest and unbiased tips and advice and was very patient throughout this property search process. If I'm back in the market again for buying (or selling), I would be seeking her out to be my agent! :) We absolutely love her and recommend her services to anyone who is looking to buy a home. She gets a 5 star rating from us! :)
format_quote
"Going the extra mile to ensure you have a great experience in your real estate transaction"