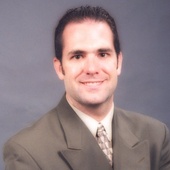 sl704621
Real Estate Agent
John deRozieres
Windermere, FL

—

Charles Rutenberg Realty
Get to know John deRozieres
Welcome to my blog!
I am licensed in both Florida and Arizona. I have been working with homeowers and investors in the Florida market since 2001. I got licensed in Arizona in 2006 and have extensive experience selling and valuing REO and Bank Owned Properties.
Whether you are looking for the perfect home or your next great investment, I can help you find the best deal.
John deRozieres's Blog Posts
Real Estate Market Trends
–

almost 9 years ago
Real Estate Market Trends
–

almost 9 years ago
Real Estate Market Trends
–

almost 9 years ago
Real Estate Market Trends
–

about 9 years ago
Testimonials for John deRozieres
Excellent Real Estate agent to work with. Very professional and displays integrity.
Our,s was a difficult transaction due to legal wrangling in the process. John stayed on course and we prevailed.
We would definitely recommend John.

I am writing this letter to commend John deRozieres for his superior performance during my recent real estate venture. I had had two other realtors previous to John deRozieres, they either wanted me to settle for a home on the opposite side of the valley from where we wanted to be, or they just wanted me to put in offers wily nily without even viewing the house. Now I admit that I was probably not the easiest of clients; however I feel that Mr. deRozieres went above and beyond for us.
I did not know Mr. deRozieres before this transaction. After the earlier fiasco I set out to find a new agent searching for realtors in the Queen Creek/San Tan Valley area, I found Mr. deRozieres contact information. A house had just come on the market and thinking that he was local I called to ask if we could see the prospective house. Mr. deRozieres was very courteous and agreed to meet us within forty-five minutes to view the house once he confirmed with the listing agent and home owner. Little did we know at the time that that would be the first of many houses we would see together over the course of the next several months.
Prior to the closing of our current home, Mr. deRozieres took us to see houses throughout the valley at our request, concentrating on the east side. We had some specific concerns, needs as well as wants' with regard to location. Each and every showing was met with politeness and consideration; Mr. deRozieres never made us feel as though we were a burden or inconvenience. My family and I have become quite fond of Mr. deRozieres, I'm almost sorry that we found a house!
Mr. deRozieres was always available to answer any questions or concerns. There were times when I thought I'd pull my hair out, as my personal bank where prior to meeting Mr. deRozieres I had secured a loan suffered some staffing difficulties and thus my loan was left hanging in the wind so to speak. Mr. deRozieres listened to my concerns and I'm sure at times rants, and helped to get the process back on track so that we could close within the allotted time without penalty.
If Mr. deRozieres performance during the course of my home search and ultimate purchase is any indication of his level of service, dedication and professionalism, I have no doubt that you will be pleased with what he is able to accomplish for you and yours. It is with the utmost sincerity that I would highly recommend John deRozieres, he will be an extremely positive addition to your real estate needs. If you need any additional information, feel free to contact me anytime.

John helped me negotiate both the sale and purchase of my old and new homes.

On the sale: John aggressively sought out potential buyers. He didn't just sit back and wait for people to show up. When people did show up, John was very keen to discern the "lookie-loo" from the real buyer. Upon reaching the offer stage, John really had my back when it came time to negotiate. He is knowledgeable and extremely well-prepared. Once the deal was struck, John was a very effective barrier to overzealous buyers and their agents. He was able shield most of issues associated with the purchase or sale of home from me. If you want to sell your house, he's your guy.

When it came for me to buy, once we established what I wanted, John was on it like a kid on a birthday cake. At each we home shopped, his picture of what I wanted became clearer. When we did find my home, John was negotiating before we'd even left the property. Ours was a troublesome sale, in that there were many factors beyond our control. He was cool and knew the answer every time. He knows his business. For him it's not a part-time gig; he's not someone who will sell a couple of houses a year. He is a professional realtor. Read that again, he is a professional realtor. This is what he does and he does it very well.

I got to know John because we spoke daily or nearly so. I am former military and I thrive on information. He kept me up to date on every nuance or change in each of my transactions. If you want to sell your home or buy a new one, you'd be foolish not to hire John. They really don't come any better.

John is the best! I think most real estate agents would've given up on us after our loan application was rejected for the third time, each time by a different mortgage company. However, John was dedicated to helping us in every way he could. He was very professional and knowledgeable as he helped us through every step of the process. From the beginning he was very patient and respectful listening to our personal needs as we were searching for a home. When things got messy and complicated he used his extensive resources to help us. I don't know how we did it because there were several challenges throughout the process that we thought would surely be the end of our search. But, because of John's dedication and hard work, we are now living in a new home that is a much better suited for our large family with 6 children. It was a pleasure working with a real estate agent who you know is truly looking after your interest! We would definitely recommend John to anyone looking for a good real estate agent. Thank you John!
Introducing a fresh new look for your Profile.
Click the 'Edit Profile' button below to enter 'Edit Mode' and continue the tour.