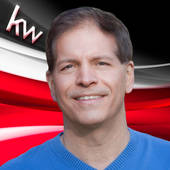 RS201518L
Real Estate Agent
Jeffrey Hogue
Real Estate Pro in Pennsylvania Since 1993
Reading, PA

—

Jeffrey Hogue Realtor Group

Keller Williams Realty Inc.
Before you estimate the value of your real estate, estimate the value of your Realtor.
Get to know Jeffrey Hogue
Pennsylvania real estate pro since 1993.
Architectural Photographer, Writer/Blogger, RE Tech Geek, All-Around Extreme Real Estate Agent!
Jeffrey Hogue's Blog Posts
Real Estate General Information
–

over 6 years ago
Real Estate Industry
–

about 7 years ago
Home Selling
–

about 7 years ago
Home Selling
–

about 7 years ago
Safe at Home
Like I said, Extreme!
Certifications
Specializing in everything real estate.
Buyer Representation; Seller Representation; Land Acquisition; New Home Construction; Commercial Dealings; Etc... 
Testimonials for Jeffrey Hogue
Ryan & Collen Katzenmoyer

06/03/2014

There are certain moments in life when you must put your trust in another person. When you are being wheeled into the operating room, or fastening your buckle on a plane, or handing your child over to a babysitter, there comes a time when you have to take a leap of faith and pray that you are in "good hands." One of those moments came for us when we decided to sign a contract with Jeffrey Hogue to sell our home. It is a leap of faith that I am so very thankful that we made.
Selling our Berks County home has not been an easy process. There have been times of frustration, of disappointment, and even some tears along the way. All the while, Jeff has educated, encouraged, and comforted us. He has provided us with such a rich experience that has ranged from a Berks County history lesson to beautiful photographs of our home. He has been our guide, our cheerleader, and our friend.
Jeff was not the first realtor that we met with. In fact, another realtor had suggested a listing price of over $20,000 more than we ultimately went with. After meeting with that realtor, something continued to nag at us. Our meeting seemed a little too cookie cutter and frankly, a little too easy. I began to look online and Jeff's name and reviews kept popping up. I sent him an email and within five minutes my phone was ringing. Jeff put in many hours walking through our home, educating us on the trends of our area, and getting an idea of our plans and expectations prior to even suggesting that we sign a contract. Then came the photos. Our house is not one of Jeff's high-end listings. Our house is a charming, modest home. Jeff treated our home as if it was one of his multi-million dollar listings. In fact, it took two photo shoots to complete the job! He has a gift and is very excited to share the experience with you. You will never look at real estate photos the same again!
As much as Jeff researches real estate trends, he also researches the ever-changing world of social media and internet marketing strategies. Our home has been viewed by thousands! He has been able to adapt to the modernization of the real estate business and has emerged a leader in his field.
As I said, selling our home has not been easy. We are hopeful and committed, thanks to Jeff's encouragement, advice, and expertise. The other day, Jeff said to me, "Let's get your family into a home with a future." I was yet again reminded that we're not in good hands…we're in great hands.
Ryan & Collen Katzenmoyer

Doreen E Stoudt

05/06/2014

Jeffery Hogue with Weichert Realtor's in Berk's County is the BEST! His years of experience and his wide knowledge on selling of homes, sold my home in less then 60 days. We tried selling our home before with no results. Jeffery comes in with his magical camera and really showed the beauty of our home, the result's were we had closing 55 days later!! Jeffery, really knows what he is doing when taking pictures and the importance of what is necessary to show in a home. He also understands that the computer is the "window" for all the world when selling homes. It is NO longer agency showing homes but the public looking on line first. Just look at some Realtor's pictures then go to Jeffery's site and see the marvelous difference!!! You will have NO doubt Jeffery is your next Realtor.
Plus there is another BIG difference with Jeffery's office. Wait for it….. he actually has people who answers the phone and are friendly. If they are busy and you leave a message, out of 99% of the time they WILL get back to you the same day. Also they are very knowledge about the selling of homes and if they do not have the answer, they find out and get back to you. Being retiring service Vet we have moved a few times and it is a pleasure to have such a friendly , knowledge and caring Realtor and staff.
Doreen E Stoudt

Dan and Chris Lis

01/30/2014

Working with Jeff to sell our home was a positive experience. His knowledge of Berks County real estate enabled him to market our home to obtain the best results. His photographs enhanced the overall beauty of our home inside and out. Jeff was professional and helpful throughout the home selling process. He made him self available to assist us every step of the way.

Jeff, goes above and beyond for all his customers. He is not just trying to sell a house to someone, he is helping them find a home and create memories. We have known Jeff for many years and he has helped us with several purchases and sales of our previous homes. We have been so comfortable with his services that we recommend him to all our friends and family. Keep up the great job Hogie !!

I knew my house would be difficult too sell so I interviewed a number of agents. I picked Jeffery Hogue. From the marketing plan Jeffery developed which included professional photos of the interior, to the write ups for agents, to structuring of the sales contract to the actual closing, my home sold quickly. In life you meet very few "experts" Jeffery Hogue is a true expert. Thanks Jeff

CarolAnn Sirchie

10/12/2013

I'd been searching for a home for a good 6 months. I'd seen 23 homes with 2 other agents; it was a blessing during the wee hours of the night when I came across a home for sale listed by Jeff on the internet. The home looked perfect on-line and the location was awesome. Incidentally, I had found when looking on line, when you get to the home in person, well, a picture doesn't always say a thousand words. But this home was even better in person than in the photos (not to mention the professional photography he takes himself). After 6 months and 2 agents and 23 homes, this one was it! He talked to me about things the other agents didn't. It wasn't about the 'sale' but finding the right home for our needs. He was extremely knowledgeable, thorough, and has a state of the art office complete with large flat screen monitor where he will walk you through inspection, run numbers, and neighborhood attractions. I have this beautiful house and the process was very easy with no stress. He didn't pressure us, mislead us nor rush us into anything. He is professional, charming and really cares about his clients. I would highly recommend this agent in Berks County!!

I tried for years to sell my house in Wyomissing using several different Realtor. I then received a mailing from Jeff and we decided to give him a try. It was the best decision we ever made. From the first meeting I could tell he was different. He honestly appraises your home and advises you of improvements that should be made. His photographs of your home are well planned and professional. Most importantly, he is there for you every step if the way! I highly recommend him!!


Working with Jeff was a very positive experience as we had been searching for the right home for several months without the best advice or help. Once we did several home appointments with Jeff we realized he was the utmost professional with a knowledge base that gave us comfort in knowing we would have the best person advising us. He truly does operate on a different level than the rest with his understating of the market conditions and true home values.

We were fortunate to have chosen Jeff Hogue when we decided to sell our home. I had been reading Jeff's informative columns in the Reading newspaper for several months and found them very useful information in them for preparing your home for a sale. And I checked out his website and was impressed to see how he marketed his listings with gorgeous photos. So when the time came to interview agents I called him first. We looked no further once we spoke to Jeff, as he was the knowledgeable, enthusiastic, professional person we wanted to handle the sale of our home. The photos he took were beautiful, and showed our home exactly the way we wanted it displayed to potential buyers. Our experience was pretty unique, as Jeff brought us a buyer on the first day the home was listed. We wouldn't expect him to work a miracle every time, but we were delighted that the sale happened so quickly and went so smoothly for us. If you plan to sell and want the best and most professional marketing for your home, we would highly recommend you call Jeff Hogue first.


Tony and Allison Larson

07/31/2013

Over the past 10 years I have been involved in multiple real estate transactions, but nothing compared to the latest one you orchestrated for our property in Exeter Twp, PA. From the initial meeting until closing your attention on our property was second to none. The presentation of the property with photos and details was beyond expectations. The photography was equal if not better than professional, and by use of the bucket truck you found angles no one else could match. You truly take every step in the process to heart and completely care about the importance to the seller at the benefit of the seller. You go up and above in every step of the process.

My wife and I thank you for the attention on our recent transaction and we will most definitely recommend you to anyone in the future. If you have anyone you would like us to speak to about their sale, give them my number. I guarantee they will not regret the experience. Keep in touch and keep up on the great Reading Eagle writing. Everything you have wrote about to date is useful to the general public, either buying or selling.

Introducing a fresh new look for your Profile.
Click the 'Edit Profile' button below to enter 'Edit Mode' and continue the tour.