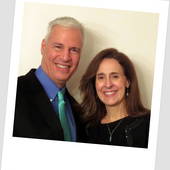 Licensed in DE, PA & MD
Real Estate Agent
John & Mary Luca
Delaware, Pennsylvania, Maryland - Residential Far
Hockessin, DE

—

BHHS Fox & Roach: Broker 302-999-9999 John: 302-999-6966 John's Cell: 302-740-5872
Residential, Farms, Waterfront & Investments: Delaware (all Counties) Pennsylvania (Chester and Delaware Counties) Maryland (Cecil County)
Get to know John & Mary Luca
John & Mary Luca 
John and Mary began investing in real estate 21 years ago - risking their own money to learn the business from the inside out. 
As a licensed Realtor in DE, PA & MD, John's clients benefit from his of attention to detail, derived from his background in Accounting and high-end Customer Service. John's ability to "know" the market, his pleasant & honest demeanor, and his ability to provide our clients with the professional service they desire and deserve, are just a few reasons our clients are happy clients.  
Mary's ePro Certification, background at JP Morgan (first in technology, moving on to trading financial instruments as VP/Treasurer) and her love for analytics, provide the team with a guiding force in securing the best technology and marketing for our clients' needs. Licensed in DE & PA, Mary puts her focus on the service-side of the business for our clients.
We take our knowledge and high level of service, and apply to all of our clients whether they be First Time Home Buyers or Luxury Home sellers. We look forward to sharing our expertise with you!
John & Mary Luca's Blog Posts
Home Buying
–

over 4 years ago
Home Buying
–

over 4 years ago
Home Buying
–

over 4 years ago
Home Buying
–

over 3 years ago
Certifications
Visit TriStateTeam.com to:
search ALL homes for sale with a map-search database fed from the MLS in DE/PA/MD TREND and Sussex County areas, receive an automatic instant Market Snapshot of home activity in your area learn about selling your home refer buyers and sellers to John & Mary :)
Testimonials for John & Mary Luca
Client Quotes:

05/22/2014

We always ask our clients to write or email us, and tell us truthfully how they appreciated our service to them. Their feedback is so important! Here are a few highlights of what people are saying about us...

"You have gone the extra mile in every area!"
"Dear John:

Just thought I'd write you a note of appreciation for all the effort you went through to sell my mother's house in Wilmington. Living 6 hours away from Wilmington made selling her home especially difficult - I had to depend on a Realtor for almost everything! The first Realtor I had did not live up to our needs, as they spent only minimal effort to market the property. They marketed the property for a year, during which time the house physically deteriorated significantly from neglect! When their contract period was over, they were immediately terminated and the search was on for a new Realtor.

Your website and presentation convinced my brother and I that you were the one we needed to properly and aggressively market the property. We have not been disappointed. You have gone the extra mile in every area! We feel that your initial suggestions to improve the curb appeal were also a large factor in presenting Mom's home in the best possible light.

Your list of contacts for contractors and ability to negotiate a fair and reasonable price from them for work to be done has saved us thousands of dollars. Nowhere is this more evident than in correction of problems detailed in the inspection report. The original estimate for correction was well over our budget and required the expertise of 5 different contractors. You were able to negotiate final resolution with licensed contractors that did meet our budgetary restrictions and completed the work within a very tight timeframe.

Thanks again for everything you've done to bring the sale to a successful conclusion!

"Dennis J. Murray" June 2012

"I will only call John Luca!"
"He listened intently to my needs -- which allowed him to provide exceptional service in purchasing my home."

"John is an outstanding real estate agent. He listened intently to my needs -- which allowed him to provide exceptional service in purchasing my home. John followed up consistently and provided an excellent appraiser for my property. He is personable and knows his job well. Anyone looking for a agent will benefit from his exterise. When I'm ready to buy my next home, I will only call John Luca!"


Vonda Page, January 2009



"We had very particular requirements for our home "
John Luca was excellent to work with while helping us to find a home to buy. He was very patient and encouraging while he showed us many homes. We had very particular requirements for our home and yet we never felt like he was frustrated or did we feel rushed to buy a property. He also was available for any of our questions or concerns and never hesitated to show us properties more than once. John's advice was professional, trustworthy and yet personable. The end result was we found the perfect house backing to public parkland as well as the style of house we wanted. We are currently in the process of selling our previous house with John and are confident in a successful outcome as well. We would not hesitate to recommend John as realtor to anyone who is buying or selling real estate in this area. He is an honest and reliable professional. He is an honest and reliable professional.


Don and Laurie Napolin

"Five Star Service"
"I would like to extend my thanks for what I would call a "Five Star Service". Your services were impeccable and incredible. You along with your staff were always professional with warmth and friendliness, and I appreciate that you always answered my calls or promptly returned them for any questions or concerns that I had."

"Thank you for your commitment of implementing the most effective marketing plan, having had my home on the market for 12 weeks as a For Sale by Owner was very frustrating, but you came in and formulated a marketing plan that worked miracles, selling my home within 2 days of being listed on the market."

"Your dedication and hard work to meet the specifics needs of selling my home was undoubtedly both a pleasurable and profitable experience."

"Thanks again to you and your staff!"


Craig Trostle



"He is different from the other agents."
"First of all, thanks to John. and I am a very highly educated professional person in an industry area. So, whoever reads this can trust what I write from now on. I have known him more than 3 years. I started using his real estate agent service to purchase my house and investment. He is different from the other agents. He is willing to work late at night for his customers and especially for me. He knows what real reputation is and trust is, that is very important for business purposes. Let me write in short because I am honest and not good at decorating words. He has the mind and attitude I have been looking for when a business comes up. First, Cost: Save money for customers. Second, Punctuality: Customers are busy. So they hire a real agent like John who can save time for customers. Third, Trust: Trust comes first to me all the time because it is very hard to find trustworthy person in the current world. This is the most important factor to me, a business man, and every body nowadays. Just know, please, that every body wants to make more money than the others but not every body does consider how she/he can save money for customers with integrity, trust, and cost saving. Again, thanks to John. Happy New Year From S. R."



Shawn Rhee 2009



"I love my new home"
"Thanks John for your support and excellent knowledge of the housing market. Selecting and buying a home can be a very time consuming adventure if you are not familiar with all the industry standards/expectations. You certainly taught me many negotiating skills and the finer points of what to look for in selecting the perfect home for me. We were also able to sell my home in three days with your input on pricing to the market and not what I felt was the value based on emotions."

"I have your cards and will make sure my family, friends, and co-workers are aware of your ability to guide, support, and make excellent recommendations relating to buying and selling a home."

"Enjoy your holidays with family and friends and again, thanks for all your help! I love my new home and expect to be here for the next 23 years:)"

Donald Patton,



"It's great to know I can call on you at anytime."
John,
I wanted to drop you a note to let you know how happy I have been with your service. It's great to know that I can call on you at anytime and you're right there for me. Your knowledge and expertise in the real estate field is more then I could have asked or hoped for. The marketing that you have in place for moving properties is more then I have ever seen with any other real estate agent that I have worked with in the past. I truly do appreciate all of your time and effort putting together the last two deals and look forward to moving on to the newest ones that we will find together. I'm happy that I thought to call you that day. There truly is a world of difference between realtors, and you by far are at the top of your game…. You are the only one that I have worked with that climbed
in the attic with me. Thanks for your dedication.


Thanks again for your help Steve Leski



"knowledgeable, personable and very creative"
"John has been very helpful when i used him for the purchase of my home, i would highly recommend him if you are looking for a good real estate agent, knowledgeable, personable and very creative"

Madhu Namani January 13, 1009



"Personable, tenacious, work ethic"
"The minute I spoke to John and saw his amazing marketing program I knew that he was the right real estate agent we were looking for to sell our home. With this market, it took someone with John's personable, tenacious, work ethic that drove us after a few realtors later to be able to sell our home. I highly recommend John to anyone looking to buy or sell a home."

Leann Holly



"Relocating after 30 years can be a frightening"
"Relocating after 30 years can be a frightening experience - especially when you don't know the area. I was lucky in that I choose to work with John Luca of the Tri-State Team of Prudential Fox Roach. John and his team were terrific. They listened to what my wants were in a house and were tenacious through their website and their personal efforts in finding me homes that fit my criteria. John had the patience of a saint when it came to showing me selected properties. What I liked the most was his honesty in his assessment of the houses we looked at. He looked at everything with a critical eye and readily vocalized concerns he spotted in things like condition, size, even the length of my commute.
Most of all I felt comfortable with John and his team. The house hunting experience was a process of discovering what is really important in my next home while developing a friendship with my real estate advisor. By the time I found my new home, John and his team became my friends and we easily laughed and shared stories of our lives and experiences. I trusted John and it paid off. My husband and I now own a beautiful new home in New Castle County with a stunning pool and enough property for my 3 dogs to romp. The neighbor fits our lifestyle and the commute is a breeze. From the purchase of my new home to financing - John and his group steered me in the right direction. I would recommend the Tri-State Team without hesitation."

Chris Corsette,Former New Yorker



"Thank you for all your hard work and effort"
"Thank you for all your hard work and effort in helping us locate and purchase our first home. Beionca and I truly appreciate all the help you provided in getting us to the settlement table when at times it looked like it was not going to happen. We would also like to thank you for being such a nice landlord and offering us the flexibility to move when we were able. I am happy to refer any of my friends and acquaintances to you when they need to buy or sell a home. Thanks again."

Chris and Beionca Klee



"The best thing with John was honesty."
"I have know John and Mary for about 6yrs now. I was looking to by a house. Since i was a first time home buyer i had no idea where to begin! Thanks to John he made everything go so smooth, The best thing with John was honesty. He put me in a house that was right for me, he did not try to make a quick sale and for that i thank you!!! Thanks again!"

Bette Shields, 2009



"We couldn't be happier!"
"For a first time homebuyer this was almost too easy of a process. John and Jason worked very synergistically to get the job done. John has been so approachable, easy to get a hold of, and always acted quickly and tirelessly to make this homebuying process a successful for for Kevin and me. We couldn't be happier!

Have a great week and Thanks again.

Kim Austin



"You went far beyond all expectations.."
"Good Morning, John,

We wanted to let you know how much we appreciated all that you accomplished for us. You went far beyond all expectations as our realtor. There were so many problem issues that came up with the house that we felt totally overwhelmed. On each issue you calmly had a solution. When we needed the heat pump repaired, you had a Havac person there the next day. A plumber, an electrician, a carpenter, a mold specialist seemed to magically appear providing excellent workmanship and reasonable quotes. You have an amazing arsenal of professional workmen that you respect and you can rely on to help in all situations and quickly. Your advice and solutions to prepare the house to show at it's best were always accurate and flawless.

You set the sale price "dead on" and gave us the "realistic" expectations for which the house would and could sell for in that neighborhood and in today's economic times. Consequently, the house was under contract 2 weeks after the sign was put out and settlement a few weeks after that. What was even more amazing was that the house was under contract by December 22nd.

With your expert guidance this whole process was smooth and easier than we had ever hoped.

If there is ever an occasion that you would need us as a referral, we would be delighted to highly recommend you as "the best in the business"!

We cannot begin to thank you enough for all that you did. May God bless you in all ways.

With our best regards,

Roy and Donna Lickliter"

Roy and Donna Lickliter 2-26-10



"...thrilled to have found such an incredible deal"
Dear John,

Kathleen and I would like to sincerely thank you for your outstanding work in helping us to locate and purchase our new home. We are absolutely thrilled to have found such an incredible deal. We know that if it hadn't have been for you constantly scouting properties for us, we would have missed this opportunity. We are also thankful for all your hard work through the inspection process and making sure that the seller took care of it all. We look forward to raising our children in this truly magnificent home on a beautifully wooded lot in a country club setting.

We would be happy to refer you and to our family and friends. Thanks again.

Sincerely, Doug and Kathleen McKenna

Doug and Kathleen McKenna



"Able to maximized my home's equity!"
Dear John,

I just wanted to thank you for helping me sell my condo. I am very glad that I enlisted your expertise.
I was getting tired of wasting my valuable time showing my condo to potentially unqualified clients. I soon learned that "FSBO" is not as easy as it sounds. It gives me a headache thinking about all the paperwork involved in the whole selling process. Fortunately, with your help and advice, I was able to sell it at a higher price than what I orginally planned. I am very satisfied that we were able to maximized my home's equity!

Thank you, Dr. R. Le



"He never pressured me"
The Tristate Team really helped my wife and I, and I would recommend John, Laurie, and the whole team for anyone who needs help buying or selling. I was laid off this year, and was able to find a new job in another state. John came in and quickly helped me decide a strategy for selling our home, and then guided me through the entire process; from start to finish. He never pressured me, and always gave me what I felt was very sound advice. In the end, we got just what he had said we would get for the home, and I can walk away with a huge weight off of my shoulders. John represented me with integrity, kindness, and skill. Laurie was on the ball, always making sure we had the documents and information we needed. I would use the Tristate Team again, if I was in their area.

Brian Graybeal



"Helpful Diligent Work"
Dear John,
Just a note to let you know that your hard work during the selling of our house has been sincerely appreciated. I really appreciated about being helpful and your diligent work. Our high recommendation to have your excellent services. We would like to thank you again for everything.

God Bless You,

Sanjeev and Apla



"I enjoyed working with you"
John,
I enjoyed working with you to sell our condo. You did a terrific job getting us listed immediately and following through will many details. I feel that the way you represented us put our sale to the very best advantage. It was a pleasure working with you and I will refer others to you when the opportunity arises!

J Bilton



"John has gone the extra mile for us time and again"
We have needed a lot of help with real estate transactions recently -- selling a condo to combine our households after we married, then looking for a larger home to buy, and now (finally!) selling the small home we've been living in -- and John has gone the extra mile for us time and again. His regular contact with us has made it easy to get our questions answered, and his aggressive marketing has produced results FAST. We've been so much clearer on the confusing details because of John's careful attention and patient explanation. He's made all the buying and selling almost seem easy!

Sabrina and Fred Justison



"John made a difficult time seam so easy"
My Daughter was in the hospital,when I purchased my house waiting for a heart transplant. John was always helpful making sure that all paper work was in on time. He made a difficult time seam so easy. Thanks John

Sandra Barry, Bear



"John was so understanding of my schedule"
I relocated to Delaware from New York. John Luca was so understanding of my schedule. He made everything feel seamless. Because of him, it was an easy transition.

Christina Aponte-Smith, New Castle



"John's team did a great selling my house"
John Luca and his team did a great selling my house in a declining market.

Jonathan, Wilmington



"John's "hands-on" approach"
I am writing to express my appreciation to Mr. John Luca for the exceptional job he performed in serving as my realtor. My home buying process was initiated due to a recent promotion which required my relocation from Maryland to Delaware. Getting familiar with a new job while having to wade through the process of relocating resulted in a very stressful time for me and John's "hands-on" approach relieved a lot of my anxiety. He was a good listener and showed an interest in my well-being.

My time was limited with all the things that needed to be done. I expressed to John what I was looking for in a home, noting things that I considered to be necessities. He recognized the features and amenities that I was looking for and invested the time needed to find places that met with my expectations. He visited the homes prior to taking me out to see them and was punctual for our appointments.

Because I was relocating to another state, John anticipated the resources that I would need to get acclimated to my new home and the community. He provided me with information and points of contacts to meet my various needs.

John's keen knowledge of the real estate marketplace was instrumental in making the appropriate offer to secure the best deal. He would be my first choice in realtors for any future home sells or purchases. His professional dedication and expertise served me well in my home purchase and in my relocation to another state of residence. I appreciate all of John's hard work and would highly recommend him to anyone interested in purchasing or selling a home.

Sincerely,Walter S. Cook



"Thank you for all your tremendous work!"
Dear John –

Danielle and I would really like to thank you for all your tremendous work in getting our home sold. We know first hand how difficult it is to sell a home in this market, having unsuccessfully tried to sell it by owner for a number of months. We now realize how that probably cost us money as home values have declined over the past year or so. Fortunately, you were able to help us understand how your marketing program was superior to other area realtors. It proved to be true because you were the agent that attracted the buyer that purchased our home. We also realize that just because an offer comes in doesn't mean we're going to settlement. You did an amazing job handling the home inspection repair requests, when it looked like things might not come together.
We are also grateful for helping us with the purchase of our new home. Even though we were buying it within our own family, if it wasn't for your guidance, along with the mortgage person, you referred us to, that may have not come together either. We would certainly recommend you, because of your experience and professionalism, to anyone who needs to sell or purchase a home. Thanks again for your hard work and dedication to our needs and unique circumstances.

Erik and Danielle Holvig



"Very Effective Marketing Plan!"
Thanks for the good work you did in selling our house in a short time. We had numerous people looking at our house in the 3 or 4 weeks it was on the market.

Your marketing plan was very effective to have achieved this result.

Don and Juanita Gerwig



"We were first time buyers"
The service that you have rendered to us is certainly the best. We were first time buyers then but you have really helped us through out the process.

I will definitely refer you to my friends that are looking to buy or sell their houses.

Thanks again and looking forward to do business again with you.

Roland Ribaya



"You had great patience with me"
I just want to thank you again for all of your help with finding a new home and selling my previous home. After living in the same home for 28 years, I had no idea where to start or how to go about doing it. I truly feel that God had a hand in me finding you on that Sunday at that open house. You took care of every aspect of buying and selling. You had great patience with me when I did not understand exactly what was going on and you returned all my phone calls and e-mails no matter the time of day. I cannot say enough about how conscientious and helpful you were through the whole process. It would be my pleasure to recommend you to anyone who is in need of a realtor.

Joyce Baynard



"You made our life simple"
Dear John Luca:

It is exactly one month ago, we moved into the brand new house, you got us. We are very excited about the house you got us. It is exactly as per our taste. It is centrally located and it is the place where we wanted to stay and you got it to us. We wanted to have three bed rooms, one for ourselves, one for my son and one for my daughter. We also wanted to have a brand new house. In addition, we wanted to have a house with minimum two wash rooms. You got a house to us, which has not only two wash rooms but one powder room extra. All this close to our office, workplace as desired and also in a central location like Prices Corner, 141 route, 2 route and I - 95.

You made our life simple. whenever we sit in porch and relax, we remember you the happiness you got us. Similarly our backyard is so big and we have fantastic lawn and plants and trees in it. In nutshell, you have got us a perfect house. Last but not least, I think we got at the price range we were looking and can afford. Even we got very good bank mortgage interest rate. In all, we all will say that you have taken great pains to make our life more easy, comfortable and memorable.

Thank you very much for all that you have given with your wisdom, expertise and hardwork.

Thanks

Murthy Repaka,

Introducing a fresh new look for your Profile.
Click the 'Edit Profile' button below to enter 'Edit Mode' and continue the tour.