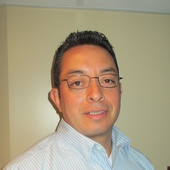 Real Estate Broker/Owner
Jose R. Cordova
Broker - Owner
Paterson, NJ

—

CASA REAL PROPERTY
Get to know Jose R. Cordova
Jose chose to invest his energy into his salespeople. He has devoted the last fifteen years of his professional life into building agents. Today, many of these agents have prospered and are well known in the community. When you look around in Clifton, Paterson and Passaic areas, you will find many new offices that had their training and beginning under the mentor ship and coaching skills of Jose Cordova.
In 1994 Jose was the founding leader of a local Real Estate office that later became a franchise of 17 Offices. His office achieved First place for ALL those years.  In 2004 he sold his shares to his partners. Under Jose's leadership, his real estate salespeople are trained and taught how to generate leads, referrals, obtain listings, market properties, and fine tune their skills in generating sales and overall business growth. Most important of all, he teaches his agents to become ACCOUNTABLE POSSITIVE THINKERS.
They work hard because they know they are receiving the best compensation and commission plans in the area. Clearly, it is and has always been the leadership of Jose Cordova that continues to have an impact on real estate agents. With the help of technology and various tools such as Lead Router, Internet Marketing and S.E.O. (Search Engine Optimization), Casa Real Property is taking a big bite over their local market competition.
Jose is no stranger to leadership. He has proven this with his years of experience including being the first Latino president for the Passaic County Board in 2001. It was in this environment that Jose learned some important lessons in life. The biggest one... Invest in people because money and fame can be short-lived.
During this time Jose R. Cordova dedicated himself to coach, train and manage over 3,000 Realtors. He personally helped many of his fellow salesmen/brokers establish their own real estate offices. He is a man of vision, integrity and compassion and will not stop following his dream of work satisfaction, home sales and construction. It is said "Real success is finding your lifework in the work that you love".
Jose believes in daily mentor ship and training programs that fine tune the skills of agents; to motivate and encourage them to set goals that are achievable. Jose focuses on the solution of the problems. This plan always produces great outcomes. He has a deep passion in everything he does. In 2006 he was honored as "Father of the Year" by the local media. He spoke about his love of family as his number one goal in life. Many people allow business and success to interfere in life's greatest challenge...to find a balance between the two. Jose has always known how important God and family are.
Jose's number one agent is his wife Nancy Pavic. Whom he has helped achieved great honors and goals in Real Estate Sales, making her the top realtor in northern New Jersey. Jose and Nancy are both equal in their dreams for family and business. They are determined to be committed to achieving success in everything they do. Whether at home or in their offices, they want to leave a mark of excellence. Albert Einstein said, "Try not to become a man of success but rather to become a man of value". Both Jose R. Cordova and Nancy U. Pavic are two people who place value on things like, determination, dedication, integrity, spirituality and family. These values will continue to hold them steady during this time of transformation and transition into CASA REAL PROPERTY. The GOLD standard…. The Royal Service.
Come and Followe me in are social site's please click on the icon.
Jose R. Cordova's Blog Posts
Certifications
Recruiting Managing Training Coaching Retraining Marketing Growth Development Promoting Motivating Self-Delvopment
    OPEN HOUSE TIPS
Centuyr21 CASA REAL Porpretise       Read about some of the effective ways to prepare for an Open House. Preparation and Tips: Familiarize yourself with other for-sale homes in the neighborhood, and be ready to answer questions about how the home you're holding open house compares with them.   Arrange for pets to be away from home during the open house.   Showcase the home by opening the drapes or window blinds and setting out fresh or artificial flowers.   Put away any jewelry, valuables, or items with great sentimental value.    Arrive early. Allow yourself ample time to resolve any last-minute problems or glitches in your plans and get settled in the home before the first visitors arrive.   Make copies of presale home and termite inspection reports available to prospective buyers along with estimates of the costs for any needed repairs or fumigation.   If your state requires a disclosure form, have it completed ahead of time, and make copies available to prospective buyers.   Give visitors property information sheets with important facts about the home and the community. Examples include a flyer highlighting the home's features, summaries of room size, lot size, taxes, and assessments; and a map showing the location of schools, hospitals, public transportation, libraries, supermarkets and other services and retailers.   Ask visitors for immediate feedback about the home.
Introducing a fresh new look for your Profile.
Click the 'Edit Profile' button below to enter 'Edit Mode' and continue the tour.